'How to Build a Sex Room' Netflix Serie Reviewed By a Sex Therapist
'How to Build a Sex Room' Netflix Serie Reviewed By a Sex Therapist
'How to Build a Sex Room' is one of the recent Netflix series in which Melanie Rose, an interior designer, is building a sex room for couples who want to spice up their sex lives and reconnect with their partner intimately. Although an excellent and easy-to-watch concept, this reality show soon witnessed numerous negative reviews, mostly around the lack of sex educators to discuss with the couples what they are interested in trying out and finding out the many dimensions of sex and games. 
We'll dive into the show, respond to some of those online critics, and take a look at what could be done better in the format it was recorded.
What is 'How to Build a Sex Room'? 
When an interior designer, Melanie Rose, steps in to assist 11 couples and a single woman to spice up their sex life with rooms packed with specialty furniture and other decor tailored to satisfy dreams and fetishes, names it 'How to Build a Sex Room', and launches it on Netflix, you know it's going to be a hot topic. 
We're already deep in summer, and the temperature continues to rise, so watching sexy and steamy content on TV might be one of the best things to watch before going to bed, while traveling to your vacation spot, or maybe at work while most of your colleagues have already set their out-of-office emails. 
Melanie Rose is an interior designer with over 15 years of experience and five years of experience designing sex rooms. So, what is a sex room? It is not your bedroom or any room you frequently use for sex. It is a space specifically built and designed for sexual activities. There are many variations of how a sex room can look, and it will mostly depend on the individual's or couple's preferences. It can be sensual and simple, or it can be a true sex dungeon with endless numbers of sex toys and tools. 
What's the Fuss With the Show?
As much as all sex therapists and sex educators are enthusiastic each time we see a show that aims to educate wider audiences on sex, sexual pleasure, and physical intimacy, something was off from the start.
As an interior designer, it is obvious that Melanie Rose doesn't have enough experience to guide and advise couples on their sex lives, yet she does that throughout the entire show. For instance, a couple that has never experimented with anything rather than vanilla sex is taken to see an intimate BDSM play between the dominatrix and her submissive partner, which surprises and even disgusts them a little bit. Keep in mind that all of these couples have different dynamics, desires, boundaries, and personalities. What one couple sees as a perfectly normal sexual activity, another couple might consider repulsive. 
Just because we say we want to try something different with our partner doesn't mean it has to be the opposite of what we are already practicing in the bedroom or, in this case, the sex room. A couple that feels most confident in vanilla sex can do a few tweaks, introduce a new sex toy like a vibrator, and both feel sexually satisfied. Each couple is unique, and even those couples that enjoy BDSM will get turned on by some variations of it, while others will do nothing for them. 
The show lacks a deeper understanding of what sex means to a couple or an individual and how to learn what lights their fire and what they are assuming. That perspective can only be given by someone with experience working with couples in the field of sex therapy. Also, a sex therapist or a sex educator would provide more valuable insights to viewers at home who might be curious about how to improve their sex life with the resources available. 
After all, it has little to do with a cute design and everything to do with understanding yourself better sexually to be able to reconnect with your partner and give yourselves the pleasures for which you both are yearning. 
Another point to make is that the couples were shown in a very shallow way due to the format. Can you really learn about marriage or couple's life and common issues that occur in almost every relationship if the show presents 11 couples and one single person in eight episodes? The way it was recorded showed more emphasis on the construction and design side of the project instead of sensual and sexual, making the viewers feel like they are watching just another series about home makeovers. 
The Good Side of This Show
As already said, it's still a success to see on such a mainstream platform anything that teaches a wider audience that talking about and working on improving your sexual pleasure is completely normal and shouldn't be considered taboo. Sex education should be available to everyone who wants to learn about it. If you can learn how to tidy your home and live a more organized life, why couldn't you learn how to have better sex with your partner or have more frequent orgasms?
The responsibility of those creating such content is huge, however, it doesn't mean that even a show like 'How to Build a Sex Room' with all its negative reviews is a step backward. It's a step forward, and we should feel comfortable talking about it with our partners, friends, and family. That is where the true value of sex-educated content lies – in being a conversation starter and motivating us to communicate about such an important matter in our lives. 
In a way, Melanie Rose and her team managed to add sexual pleasure as a topic in dining conversations, casual talks, and self-observation moments. It's up to us what we will make of it. Maybe you will go to your partner and share your hidden sexual fantasy or give yourself the right to explore your body to learn what gives you pleasure. Maybe, you will motivate your friends to talk more about sexual experiences and desires, or you will start researching more about sexuality. Whatever you decide to do, it will impact your sex life and help you enjoy sex more.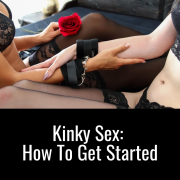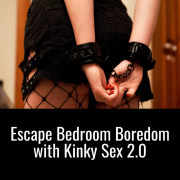 About Life Coaching and Therapy
Life Coaching and Therapy (LCAT) is a therapy and coaching practice that transforms our clients lives through our flexible. Multi-technique approach and pleasure-skills training provided by systematically-trained and licensed therapists!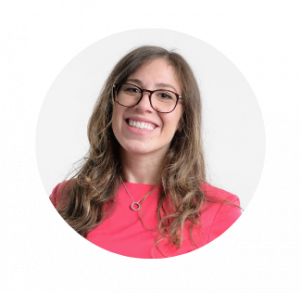 Get to know our founder and owner, Amanda Pasciucco, (a.k.a. The Sex Healer) PhD, Licensed Marriage and Family Therapist (LMFT), and an AASECT Certified Sex Therapist (CST) that has developed innovative therapy programs and therapy videos that get results.
Our team of compassionate, licensed therapists and certified sex therapists help all clients who visit us for a variety of personal, relationship, intimacy and sex problems.
LCAT provides on-site appointments, as well as video chat and text therapy programs.
Learn more about how LCAT can help improve your life at What We Do. 
https://lifecoachingandtherapy.com/wp-content/uploads/2022/08/pexels-pixabay-415322-scaled.jpg
1707
2560
Amanda Pasciucco
https://lifecoachingandtherapy.com/wp-content/uploads/2020/12/logo-purple-horizontal.gif
Amanda Pasciucco
2022-08-22 17:00:22
2023-08-30 12:57:48
'How to Build a Sex Room' Netflix Serie Reviewed By a Sex Therapist