Pet Play Guide: Learn the Basics
Pet Play Guide: Learn the Basics
Pet play is a relationship in which the dominant person assumes the position of owner, master, or trainer, while the submissive person plays the part of a pet. These may be chosen according to your personality and requirements, much as other dominant-submissive roles.
In this dynamic, the dominant has a fantastic chance to control the submissive's conduct through sweets, attention, and even leash-assisted walks, yet additional rewards can undoubtedly be added. Many kink lovers will pick goodies that fit the character their submissive is portraying, such as fish for a Swedish cat or sugar cubes for a pony.
Here, punishments can range from standard dominant-submissive sanctions like slapping to animal-specific sanctions like being made to feed and drink from bowls on the floor for a predetermined period.
Find out what other couples find interesting in pet play in this article. 
What is Pet Play?
Role-playing as a cat or dog provides many new pet players to Domination and submission (D/s) with a secure, approachable outlet to begin exploring their fetishes. Some people are involved in the leather scene and like pet play in all its eccentricities, from leashes and collars to masks, cages, and grooming their cherished dogs. Pet play is also a very well-liked kink in the online BDSM community, notably among YouTubers who host kink channels.
In pet play, one or more individuals pretend to be a pet animal. Pet play technically comes under the broader kink category of "animal play," which, according to Kinkly, might involve "imitating the sounds of animals, crawling about on all fours, being hand-fed or petted, or wearing a collar." The animal role-identity players can take on a variety of shapes in pet play, from the typical household cat to wild animals and even mythological pets.
How to Pet Play
Pet play doesn't require sophisticated technical knowledge as in rope play and impact play, nor do you need to be an expert in D/s to begin. Due to the emphasis on role-playing in pet play, play scenarios might be as straightforward as one partner acting as a puppy or cat and the other as their owner. 
This is because pet play is a flexible kink that is amusing and approachable. Pet play offers an enjoyable means of self-expression. And it is simple to expand upon to include different kinks, which, in my opinion, contributes to the appeal.
Pet play dynamics vary depending on the interests of the play partners and the animal(s) used for scenarios. A dominant handler who grooms and trains a pet is known as a handler. In other instances, the pet may exhibit a blend of human and animal traits such as barking, whining, talking to itself in puppy language, or donning a collar and leash while standing upright. Pet play has many subcategories, including:
Play that focuses on acting out scenarios as a dog or puppy,

Pony play is a game in which one person pretends to be a pony or horse,

Play when the role-player is a kitten or cat is known as "kitten play",

Play in which the role-player assumes the form of a pig.
Collars, leashes, cages, masks, and pet bowls are all typical pet play essentials that may improve roleplay for seasoned kinksters seeking a deeper level of scene immersion. For instance, puppies could sip water from a bowl when playing with puppies. The kinksters' preferences eventually choose whether or not to use extra equipment. 
How to Get Started
Pet play is a very accessible kink for new and experienced BDSM users. In contrast to rope play, impact play, and any type of BDSM involving sex toys and penetrative sex, you all need your imagination and a few fundamental kink techniques. Yet the most crucial aspect of all is communication. You'll need to talk to your partner about your boundaries, interests, wants past experiences (or lack thereof), and safe words. 
Ideally, you should talk about limits 24 hours or 30 minutes before a situation begins. This is especially true if a submissive—whether a pet or its owner—will have restricted motion or speech or be at a higher risk of getting hurt from physical activity.
Think about how using tools like masks and bondage tape will affect your capacity to move and communicate with your partner. Learn about each tool's safety standards and recommended practices. If you intend to spank a dog, you should practice impact play before and learn where it is safe (and unsafe) to hit people. 
Moreover, take into account more sophisticated communication methods in addition to safewords. To me, a traffic light system works best: green means "good," yellow means "slow down/ease up," and red means "stop." If you're worried about losing your audience's attention, you can create nonverbal safewords by pressing against each other, like a call-response.
Common Pet Play Myths
Within and outside the kink community, there are many myths about pet play. For instance, pet play doesn't involve zoophilia. Pet play is about taking on fictitious personas to investigate sexual sensations. Meaning, the idea that all animals are submissives or bottoms is the biggest fallacy among kinksters. In actuality, anyone can have a dominant relationship with a pet; many queer trans women, for example.
Many women seek permission to experience it because numerous people are viewed as gatekeepers, so the idea that it is solely for guys presenting is a great lie.
Kink shame is genuine, and it can make it harder for people to satisfy their sexual desires and needs. You can be as eccentric or conventional as you choose. Enjoying pet play is perfectly acceptable, and accepting your dreams is the first step toward turning them into reality. It's critical to be honest with oneself. Engaging with kink isn't humiliating, and it may be a really eye-opening experience for you. Life is too short not to explore your full potential.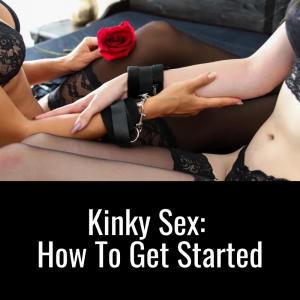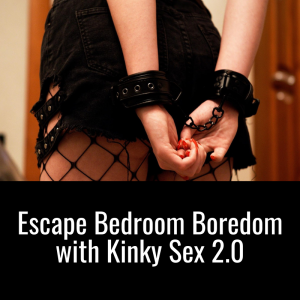 About Life Coaching and Therapy
Life Coaching and Therapy (LCAT) is a therapy and coaching practice that transforms our clients lives through our flexible. Multi-technique approach and pleasure-skills training provided by systematically-trained and licensed therapists!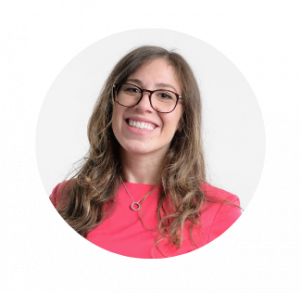 Get to know our founder and owner, Amanda Pasciucco, (a.k.a. The Sex Healer) PhD, Licensed Marriage and Family Therapist (LMFT), and an AASECT Certified Sex Therapist (CST) that has developed innovative therapy programs and therapy videos that get results.
Our team of compassionate, licensed therapists and certified sex therapists help all clients who visit us for a variety of personal, relationship, intimacy and sex problems.
LCAT provides on-site appointments, as well as video chat and text therapy programs.
Learn more about how LCAT can help improve your life at What We Do. 
https://lifecoachingandtherapy.com/wp-content/uploads/2023/01/pexels-ron-lach-9497937-scaled.jpg
1707
2560
Amanda Pasciucco
https://lifecoachingandtherapy.com/wp-content/uploads/2020/12/logo-purple-horizontal.gif
Amanda Pasciucco
2023-01-13 06:16:32
2023-03-11 14:32:59
Pet Play Guide: Learn the Basics