Text Coaching for Celebrity Couples Therapy: Meeting Your Discreet & Confidential Needs 
Text Coaching for Celebrity Couples Therapy: Meeting Your Discreet & Confidential Needs 
These days, celebrity couples therapy is all the rage. Every time we turn on the TV or browse social media, it seems like another A-list couple is talking about their treatment experiences or their destructive breakup. However, couples counseling is recommended for a good reason because it may transform a relationship, even for the rich and famous. How can celebrity couples counseling benefit you and your partner, though, and what precisely is it? Let's start now.
Celebrity couples encounter a special set of issues in their relationships that can be challenging to handle without the right help. Couples counseling offers celebrity couples specialized approaches to overcoming the challenges that come with fame, public attention, and demanding occupations.
How does text coaching help celebrity couples?
Managing the demands of fame: A relationship may be under a lot of stress due to the media's and the public's constant focus. Couples can improve their communication skills by texting with a communication coach.

Work-life harmony for those in challenging occupations Celebrity couples frequently struggle to find time for intimacy. Relationship text coaching gives couples advice on how to stay close despite their busy schedules.

Navigating infidelity or ethical non-monogamy: Infidelity is a common problem for celebrity couples, especially with the added temptation of fame. However, some couples have Don't Ask Don't Tell Arrangements. Texting is a safe space for celebrity couples to work through trust issues and have the relationship that they desire. 

Dealing with public scrutiny: Celebrity relationships are often under a microscope, with every detail of their lives analyzed by the media and public. Text coaching helps couples build resilience and overcome the negative impact of public scrutiny.
Couples therapy with a celebrity twist is the same as traditional couples counseling. You'll work with a qualified therapist who has competence guiding couples through the particular complications associated with a high-stress lifestyles. A celebrity couples therapy clinician can assist you and your partner in finding your way back to one another, regardless of whether you are struggling with trust issues, communication breakdowns, or the stress that comes with public attention.
Celebrity couples therapy options are available via discreet text therapy. The goal is to specialize in helping individuals and couples improve their relationships, intimacy, and overall well-being. 
Text therapy is an alternative for celebrity couple therapy. Yet, the objective is to focus on assisting couples to enhance their relationships, intimacy, and overall wellbeing.
In Summary
Celebrity couples face challenges in their relationships, and celebrity couples therapy provides tailored solutions to help overcome this. 
With a focus on effective communication, resilience-building, and developing strategies for balancing demanding careers, text coaching can help celebrity couples build stronger, more transformative and fulfilling relationships.
About Life Coaching and Therapy
Life Coaching and Therapy (LCAT) is a therapy and coaching practice that transforms our clients lives through our flexible. Multi-technique approach and pleasure-skills training provided by systematically-trained and licensed therapists!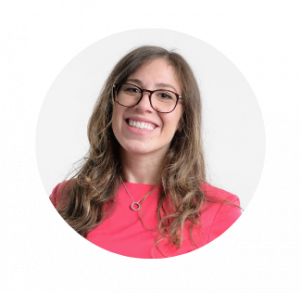 Get to know our founder and owner, Amanda Pasciucco, (a.k.a. The Sex Healer) PhD, Licensed Marriage and Family Therapist (LMFT), and an AASECT Certified Sex Therapist (CST) that has developed innovative therapy programs and therapy videos that get results.
Our team of compassionate, licensed therapists and certified sex therapists help all clients who visit us for a variety of personal, relationship, intimacy and sex problems.
LCAT provides on-site appointments, as well as video chat and text therapy programs.
Learn more about how LCAT can help improve your life at What We Do. 
https://lifecoachingandtherapy.com/wp-content/uploads/2023/02/pexels-cottonbro-studio-4098151-scaled.jpg
1707
2560
Amanda Pasciucco
https://lifecoachingandtherapy.com/wp-content/uploads/2020/12/logo-purple-horizontal.gif
Amanda Pasciucco
2023-02-17 06:11:37
2023-03-01 14:31:41
Text Coaching for Celebrity Couples Therapy: Meeting Your Discreet & Confidential Needs