Female Orgasmic Disorder: What Every Woman Needs to Know
Female Orgasmic Disorder: What Every Woman Needs to Know
If you haven't yet heard about the phrase "female orgasmic disorder," you will probably want to read this article and maybe even send it over to your female friends. Every woman responds to stimulation differently, both in terms of intensity and type. Most women can reach orgasm when their clitoris is stimulated, yet not all of them will orgasm during sexual intercourse. If we consider that some women never even reach orgasm, many questions need to be answered to help women enjoy sex more and have frequent orgasms. 
Many women with orgasmic disorder can't have an orgasm at all, not even when they're masturbating or very excited. But if a woman doesn't have an orgasm because she isn't stimulated enough, this is called an arousal disorder, not an orgasmic disorder. It's usually only a problem when the woman is upset about not being able to orgasm. 
What Is Female Orgasmic Disorder?
Several factors can cause female orgasmic disorder. If a woman cannot orgasm, her orgasms take way too long to happen, she orgasms less frequently than you'd prefer, her orgasms are not as intense, or she feels anxious or depressed about orgasms, all of these can be causes for a female orgasmic disorder. Still, if you only have one or two of these problems, it can be called an orgasmic dysfunction instead of an orgasmic disorder. Both are more common than you think, yet luckily, it is possible to treat them and continue enjoying sex as you have before.
As was already said, our orgasms are affected by many things, including our physical health, emotions, hormones, experiences, beliefs, relationships, and way of life. If you experience issues with any of these things, you might have issues with having an orgasm as well. 
What Causes a Female Orgasmic Disorder?
Remember that the factors that cause orgasmic disorder vary from woman to woman. Remember that the factors that cause orgasmic disorder vary from woman to woman. Also, someone might experience only one factor from this list, while another might experience several. 
This is a comprehensive list of all possible causes of orgasmic disorder.
Anxiety,

Depression, 

Stress,

Tiredness,

Issues with the nerves or blood flow in your genitals,

Issues with your sexual or romantic partner,

Concerns about your body image,

Reduced amounts of sex hormones,

Medications (e.g., blood pressure medications, antidepressants, chemotherapy, etc.)

Medical problems (e.g., such as bladder issues, diabetes, heart issues, multiple sclerosis, or cancer),

Menopause,

Pregnancy,

Past sexual assault or trauma.
Types of Orgasmic Disorders
The inability to reach sexual climax is the primary sign of orgasmic disorder. When talking about orgasmic disorders, four different kinds exist:
Primary anorgasmia

: The inability to experience an orgasm.

Secondary anorgasmia:

The inability to orgasm despite having previously had one.

Situational anorexia

: This form of orgasmic dysfunction is the most prevalent. It occurs when you can only orgasm in particular circumstances (e.g., during masturbation or oral sex).

General anorgasmia

: An inability to experience orgasm at any time, even when you've had enough sexual stimulation and are extremely aroused.
How to Treat Female Orgasmic Disorder?
You can make an appointment with your doctor if you think that you have an orgasmic disorder. Your doctor can identify and offer an appropriate course of action. After all, the best way to make sure you can once again thoroughly enjoy sexual activity is to talk about it. 
Your doctor may do a physical examination and ask about your sexual history. Meaning, a gynecologist can then recommend suitable options to treat your orgasmic disorder. 
Orgasm disorder can be treated in various ways, and the cause of the issue will determine how it is treated. You will not have to look for the best treatment, as your doctor or a sexual health therapist can guide you and provide helpful information. When talking to a doctor or therapist, you will be asked about your health and any potential issues mentioned above. These questions can also be about your sex life; however, don't feel awkward, as they are genuinely interested in helping treat the orgasm disorder.  
Your doctor may also do a physical exam and take blood and urine from you to check for any health problems.
Options for treatment include:
Breathing techniques

Communicating about fantasies

Using sex toys

Using moisturizers or lubricants 

Elevating your mood through different techniques (e.g., breathing exercises and meditation)

Limiting alcohol intake and abstaining from drugs, and smoking

Regular exercise and being active

Pelvic floor physical treatment 

Talking to a sex or relationship therapist 
If you're in menopause, your doctor might advise inserting a ring, cream, or pill called estrogen in your vagina. This may increase blood flow and moisture by strengthening and stretching the vagina's muscles.
In Final Words
Being unable to orgasm can be quite frustrating and could affect your relationship. With the proper care, you might be able to start enjoying your orgasms again. It's critical to understand that you are not alone. Orgasmic disorders affect a lot of women at some point in their lives.
If you suffer from it, counseling may be very beneficial. How you see sexual activity is discussed in individual or couple therapy. By going to therapy together, you and your partner can learn more about each other's sexual wants and needs. It will also deal with any problems with other people or general stress that are making it hard for you to orgasm. You could return to enjoying your sexual life anytime soon if you take care of these underlying issues.
That said, orgasmic disorder can result from physical issues, so it's important to talk to your therapist and doctor to get proper treatment. 
Are you ready to learn more and unlock a more satisfying experience?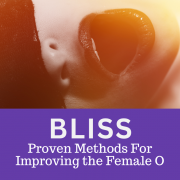 About Life Coaching and Therapy
Life Coaching and Therapy (LCAT) is a therapy and coaching practice that transforms our clients lives through our flexible. Multi-technique approach and pleasure-skills training provided by systematically-trained and licensed therapists!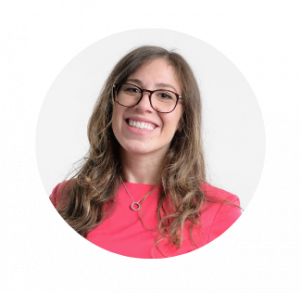 Get to know our founder and owner, Amanda Pasciucco, (a.k.a. The Sex Healer) PhD, Licensed Marriage and Family Therapist (LMFT), and an AASECT Certified Sex Therapist (CST) that has developed innovative therapy programs and therapy videos that get results.
Our team of compassionate, licensed therapists and certified sex therapists help all clients who visit us for a variety of personal, relationship, intimacy and sex problems.
LCAT provides on-site appointments, as well as video chat and text therapy programs.
Learn more about how LCAT can help improve your life at What We Do. 
https://lifecoachingandtherapy.com/wp-content/uploads/2023/03/pexels-austin-guevara-883441-scaled.jpg
1707
2560
Amanda Pasciucco
https://lifecoachingandtherapy.com/wp-content/uploads/2020/12/logo-purple-horizontal.gif
Amanda Pasciucco
2023-03-06 04:33:01
2023-08-28 12:06:10
Female Orgasmic Disorder: What Every Woman Needs to Know