Text Therapy Services & Everything You Need to Know About Them 
Text Therapy Services & Everything You Need to Know About Them 
You probably use your phone for researching, shopping, and talking to your friends, so why not use it for text therapy services? 
This form of therapy is becoming popular across the United States due to its convenience and accessibility. How many times has it happened to you that you were struggling with a specific issue and can't wait another week to see your therapist? 
We've covered many benefits of traditional therapy in our previous articles and this one will focus only on text therapy services and everything you can expect from them. 
What is Text Therapy?
Text therapy, sometimes known as life coaching and therapy texting, is becoming more and more popular, particularly with people who need help at the moment. 
Text therapy is the practice of conducting sessions using messaging apps, such as emails or chat messages, on a phone or computer. 
Text-based therapy differs from both conventional in-person therapy and video therapy in time lag in communication, meaning it is asynchronous. Text therapy is accessible and simple to use, especially whether you're a first-year student, a new mom, or work odd hours. 
As a client, you can communicate your ideas or difficulties through your iPhone via text therapy. The ability to utilize chat or text platforms at any time during the day is another benefit. Text therapy is just as secure and productive as other forms of internet therapy or conventional treatment programs.
Similar to in-person counseling, text therapy provides discretion. Although the app could gather data or information (please, read privacy rules and terms of service), your conversation with the therapist is private and discreet. 
Therefore, you can talk about difficulties, complex traumas, or uncomfortable emotions in a place that is familiar – your cell phone.
How Does Text Therapy Work? 
Typically, you talk to an intake coordinator via text or email to get set up in a therapy or coaching program. The beginning process is an intake, which is a series of questions filled out via Docusign, to allow your therapist to know more of who you are. Depending on the chosen service, you might or might not be able to choose your therapist – as some therapists have specialties that others do not. 
Once you have filled out the forms, you will have a date and time for your first session with your therapist. That therapist will either do a text intake or you can negotiate a video intake to begin a 6 month packaging program. 
You will meet with a therapist once a week, every two weeks, or once a month depending on the issues you wish to resolve. 
The majority of premium text therapy packages provide limitless texting. Some also include voice and video chat, yet the fee for these services is higher.
The great thing about text therapy is that you can initiate the conversation by sending a text to your therapist. You can often anticipate a response within a day of your therapist's working hours. However, they might not respond right away, so if there is a crisis, text coaching isn't what you are looking for. 
Benefits of Text Therapy Services
Text therapy has several advantages that are useful for many people, even if it may not be beneficial for everyone.  Online conversations are frequently considered less stressful than in-person ones.
If you are struggling to open up to individuals you don't know well, struggle with social anxiety, or have issues speaking in person, you might find it simpler to express your struggles via text messages from a peaceful environment like your home. Particularly if you're paying out of pocket, therapy isn't inexpensive. If you visit a therapist once a week, the charges might mount up rapidly.
Even so, you'll often spend less each month on text therapy than on in-person therapy. If you don't have insurance or can't afford in-person treatment, text therapy may make counseling accessible.
Platforms for text therapy frequently provide discounts or other types of promotions for signing up, lowering the cost of their services. Nevertheless, passing difficulties in life might be painful. Even through text, a therapist can be quite helpful for sorting through your feelings and getting advice on what to do next.
You can reside in a rural or tiny town. Alternatively, you might struggle to leave your house due to physical or mental health issues, mobility issues, or other medical conditions. Regardless of the cause, everyone who needs assistance should have access to therapy. Text therapy offers an alternative if you can't get that treatment locally.
How Much Does Text Therapy Cost?
Depending on the platform you choose and the other services it offers, text treatment costs vary. However, you'll often spend less than for treatment sessions in person. For instance, BetterHelp provides weekly plans starting at $40. A basic package from Talkspace, another well-known text therapy provider, costs $260 per month (or around $65 per week).
Make sure you understand how much and when you will be charged because some platforms bill weekly yet charge a weekly cost. For in-person treatment, you will typically probably pay anywhere between $100 – $500 for each session – sometimes more.
Text therapy and other life coaching services are not covered by insurance plans, and insurance companies frequently won't compensate you for the charges. Life coaching is about focusing on wellness, not just fixing illness.
Other Types of Therapy
You do have other possibilities if text therapy doesn't seem quite right yet you're looking for economical psychotherapy. You might prefer profound or more interactive conversations with a therapist or you don't like texting for means like this. Whatever your reason might be, you have other options similar to text therapy. 
Another increasingly popular form of therapy is group therapy, which provides a wide range of support networks. You can do a group on video now, which involves weekly sessions with your therapist through a secure web platform.
Local support groups may frequently be quite helpful if you feel comfortable obtaining assistance from peers and those going through the same challenges you are, so you might also consider support groups. Lastly, sliding-scale counseling involves counselors offering low-cost counseling options, such as "pay what you can" spots or income-based fee structures.
About Life Coaching and Therapy
Life Coaching and Therapy (LCAT) is a therapy and coaching practice that transforms our clients lives through our flexible. Multi-technique approach and pleasure-skills training provided by systematically-trained and licensed therapists!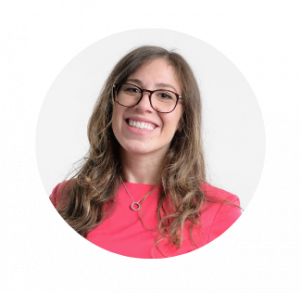 Get to know our founder and owner, Amanda Pasciucco, (a.k.a. The Sex Healer) PhD, Licensed Marriage and Family Therapist (LMFT), and an AASECT Certified Sex Therapist (CST) that has developed innovative therapy programs and therapy videos that get results.
Our team of compassionate, licensed therapists and certified sex therapists help all clients who visit us for a variety of personal, relationship, intimacy and sex problems.
LCAT provides on-site appointments, as well as video chat and text therapy programs.
Learn more about how LCAT can help improve your life at What We Do. 
https://lifecoachingandtherapy.com/wp-content/uploads/2023/03/pexels-jeshoots-116157-scaled.jpg
1706
2560
Amanda Pasciucco
https://lifecoachingandtherapy.com/wp-content/uploads/2020/12/logo-purple-horizontal.gif
Amanda Pasciucco
2023-03-10 06:44:21
2023-08-28 05:41:33
Text Therapy Services & Everything You Need to Know About Them