Therapy After Breakup: How To Know If You Need It 💔
Therapy After Breakup: How To Know If You Need It 💔
Relationships are quite complex, and regardless of the time you two spent together, therapy after breakup could be beneficial. You might split after 10 years of marriage or be ghosted after several promising months, and it ends in grief. We build our lives with partners, share dreams with them, and allow them to see us without the facade. Meaning, all of that going away may definitely leave a bad taste in your mouth. 
This is why many recently divorced and separated individuals decide to seek help in the form of therapy. Besides learning how to let go of all of these emotions, you also need to relearn how to enjoy single life in things that no longer include a partner. Learning that is often harder than it seems, so talking to a professional often helps put our lives back on track.
Breakups are also a common cause of mental health concerns. It is not unusual for people who are going through or have recently gone through a breakup to experience depression, substance abuse, post-traumatic stress, and psychological distress. If you too feel quite affected by your breakup and can't seem to find joy in anything else in your life, there are signs that might indicate you should consider reaching out to a therapist. 
You're Unable to Function Properly.
After a long-term relationship, you might feel like your life is falling apart. Often, this confusion and sadness will lead to hopelessness, and you'll find yourself in trouble at work and unable to eat or sleep for several weeks after your breakup. As much as breakups require some healing time, if you cannot get yourself to function properly, you should consider post-breakup therapy. 
Also, some people use unhealthy ways to deal with the pain of a breakup, like drinking, doing drugs, or taking prescription pills. Regardless of your justification for doing so, anything that interferes with your quality of life should be a sign to look for mental health support. 
You're Isolating Yourself from Others. 
You used to be a fun, easy-going person who enjoyed spending their free time with friends and family, yet the breakup somehow changed you? After your relationship ends, it is completely expected to feel denial, emptiness, sadness, and anger, and you might even experience these grief stages more than once. However, if a person isolates from close friends and family, this often means they need help letting go of the relationship and feeling positive about socializing, not negative. 
Not to mention that by avoiding people who love and value you in difficult times, you are also depriving yourself of love, concern, and support, which are all key to your recovery. Even if you don't feel like going out with your best friend, you should express your vulnerability. After all, breakups often leave a mess behind, and it might be too exhausting to deal with it on your own. 
You Romanticize Your Relationship.
 💔
You and your ex broke up weeks or even months ago, and you're still daydreaming about them?  You might fantasize about what it would be like if they called and said they missed you, listened to their favorite music, visited places where you hoped to see them again, or simply idealized them in conversations with your friends.
If this was a bad relationship and you're trying to get over it, you may also have trouble with intimacy, post-relationship stress disorder, and other problems that make it hard for you to have healthy relationships in the future. Especially if you experienced infidelity in this relationship, it's important to take a moment and look at your relationship from another angle. 
You Start a New Relationship Too Early.
Although you've been feeling sad about your breakup just a few days ago, you've unexpectedly met someone and want to commit to a new relationship right away. As already said, breakups require you to take some time to analyze your relationship and allow you some time to grieve and, finally, heal. Jumping too soon into a new relationship will eliminate this entire process and probably lead to the same issues in the new relationship.
You might find yourself replacing your ex-partner with someone who looks just like them, has a similar personality, or is the complete opposite of them. As long as your ex-partner is a factor when starting a new relationship, you are not ready for it. Instead of escaping from how you feel due to your breakup, you should accept that this process, although painful, brings many benefits to your wellbeing, how you connect with others, and how you emotionally grow. 
What to Expect from a Therapy After Breakup
Congratulations if you've decided to get help with your mental health to get over your breakup in the best way possible. Accepting this experience is difficult on its own, and you need someone to talk to to alleviate the emotional burden you feel after the breakup. Once you've made your decision about talking to a therapist, you will need to find one.
Seek therapists who have experience with relationships and breakups. If your colleague mentioned an excellent therapist, reach out to that person and schedule your first session (which is called an "intake").
If you haven't been in therapy before, you should know that it's almost the same as talking to friends about your issues, yet therapists will provide better tools and insights that will guide you through the experience you're going through. They will probably ask you a few questions to get a better understanding of your relationship and how you feel about it. 
Also, you will be able to share with them anything that is bothering you without fear of being judged. After all, their only goal is to help you and get you to start enjoying your life again!
If you need to text about it, text 203-733-9600 and let us know when you are available to begin text coaching. 
Our prices range from $60-$500+/hour depending on which therapist you want to see!  
About Life Coaching and Therapy
Life Coaching and Therapy (LCAT) is a therapy and coaching practice that transforms our clients lives through our flexible. Multi-technique approach and pleasure-skills training provided by systematically-trained and licensed therapists!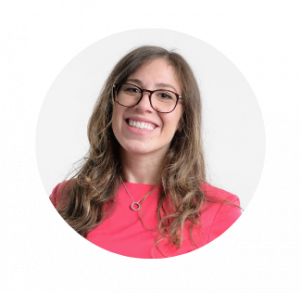 Get to know our founder and owner, Amanda Pasciucco, (a.k.a. The Sex Healer) PhD, Licensed Marriage and Family Therapist (LMFT), and an AASECT Certified Sex Therapist (CST) that has developed innovative therapy programs and therapy videos that get results.
Our team of compassionate, licensed therapists and certified sex therapists help all clients who visit us for a variety of personal, relationship, intimacy and sex problems.
LCAT provides on-site appointments, as well as video chat and text therapy programs.
Learn more about how LCAT can help improve your life at What We Do. 
https://lifecoachingandtherapy.com/wp-content/uploads/2023/04/pexels-rodnae-productions-6669870-scaled.jpg
1707
2560
Amanda Pasciucco
https://lifecoachingandtherapy.com/wp-content/uploads/2020/12/logo-purple-horizontal.gif
Amanda Pasciucco
2023-04-10 08:22:13
2023-04-10 08:22:13
Therapy After Breakup: How To Know If You Need It 💔