Divorce Therapists: Your Way to Healing Resources & Solutions 💔
Divorce Therapists: Your Way to Healing Resources & Solutions 💔
Going through a divorce is one of the most difficult experiences in a person's life, so consider hiring divorce therapists to help. It's critical to have support and guidance during this time, which divorce therapists can provide. Here's everything you need to know about selecting the best divorce therapist for you.
What exactly is a Divorce Therapist?
A divorce therapist is a mental health professional who helps people through the hard parts of getting a divorce. Therapists have a master's degree, thousands of hours of clinical practice, supervision, and have passed a test. They are trained to provide a safe and supportive environment to develop coping skills and improve communication.
Why Look for This? 
Divorce can bring up a wide range of emotions and challenges, so it's critical to have support from divorce therapists during this time. A divorce therapist can assist you in processing your emotions and navigating the practical aspects of divorce (e.g., co-parenting, loneliness, and getting back into dating). Meaning, they can also offer advice on how to build healthier relationships in the future.
What to Look for in a Divorce Therapist
When looking for a divorce therapist, it's important to find someone who is a good fit for you and your needs. Here are some things to think about:
Make sure your therapist has experience with divorce.

Take into account the therapist's approach to therapy. Which means, it is critical to find a therapist whose approach matches your goals and needs. 

Are they concerned with assisting you in processing your emotions? 

Do they emphasize developing coping mechanisms? 

Make sure your therapist is available when you want.

Check the therapist's credentials to make sure they can help you.
How to Get the Most Out of Therapy
To get the most out of therapy, you must actively participate in the process. Here are some pointers on how to get the most out of your therapy sessions:
Be open and honest with your therapist about your feelings and experiences. This will help them better understand your needs and provide the most effective support.

Set objectives: Set goals with your therapist. This can assist you in remaining focused and motivated. 

Be open to new experiences: Your therapist may suggest new coping strategies or problem-solving approaches. Be willing to try new strategies, even if they make you uncomfortable at first.
Going through a divorce can be extremely difficult, yet it is critical to have support during this time. Divorce therapists can assist you in working through your emotions, developing coping skills, and navigating the practical and emotional aspects of divorce. If you're thinking about therapy, don't be afraid to contact a divorce therapist. They're here to assist you!
A divorce therapist can provide the support and guidance you need to heal and move forward if you are going through a divorce. Begin your search for the right therapist right away!
About Life Coaching and Therapy
Life Coaching and Therapy (LCAT) is a therapy and coaching practice that transforms our clients lives through our flexible. Multi-technique approach and pleasure-skills training provided by systematically-trained and licensed therapists!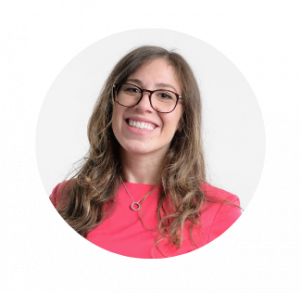 Get to know our founder and owner, Amanda Pasciucco, (a.k.a. The Sex Healer) PhD, Licensed Marriage and Family Therapist (LMFT), and an AASECT Certified Sex Therapist (CST) that has developed innovative therapy programs and therapy videos that get results.
Our team of compassionate, licensed therapists and certified sex therapists help all clients who visit us for a variety of personal, relationship, intimacy and sex problems.
LCAT provides on-site appointments, as well as video chat and text therapy programs.
Learn more about how LCAT can help improve your life at What We Do.
https://lifecoachingandtherapy.com/wp-content/uploads/2023/05/Divorce-Therapists-scaled.jpg
1707
2560
Amanda Pasciucco
https://lifecoachingandtherapy.com/wp-content/uploads/2020/12/logo-purple-horizontal.gif
Amanda Pasciucco
2023-05-19 10:16:02
2023-05-19 10:16:02
Divorce Therapists: Your Way to Healing Resources & Solutions 💔