Body Image and Social Media
Body Image and Social Media
If you're wondering how body image and social media are connected, this article will offer all the answers you need. The positive and negative effects of social media on body image can be profound. Social media can offer a forum for body positivity, group support, and motivation for fitness and wellness. However, it can also contribute to unhealthy comparisons and inflated beauty ideals.
Selecting the profiles and platforms that best support your well-being is easier if you know how specific information influences your relationship with your body. Let's dive deeper into social media to understand how it impacts our body image!
What Is Body Image?
Body image is your perception of how your physical appearance compares to societal norms. Unrealistic expectations of how your body should look, brought on by a negative body image, may result in unhealthy behaviors like disordered eating. 
Your ideas and feelings about your body are combined to form your body image. Positive and negative experiences with one's body image are possible, and a person may experience positive, negative, or mixed feelings depending on the moment. Both internal (such as personality) and external (such as social environment) elements impact body image.
Body Image Aspects
Explain that body image consists of several aspects:
Your perceptual body image is how you perceive your physical self. This may only sometimes be an accurate reflection of how you seem.

Your emotional body image is the way you feel about your physical appearance. Feelings can range from joy to disgust, yet they are frequently summed up as how satisfied or unsatisfied you are with your appearance, weight, and certain body parts.

Your cognitive body image is how you perceive your physical appearance. This may result in an obsession with weight and body image.

Your behavioral body image refers to your actions resulting from your body image. When people are unhappy with their looks, they may isolate themselves or engage in unhealthy behaviors to improve them.
There are many negative ways social media can impact how we think about ourselves, such as comparison, unrealistic beauty standards, worsening body image disorders, etc.
Positive Body Image
A person is said to have a good body image when they can accept, value, and respect their physique. This is different from body satisfaction since you might be unhappy with some features of your body while still being able to accept it for all of its flaws. A person is less likely to develop an eating disorder if they have a positive body image, which is one of the protective factors.
A healthy body image is linked to the following:
Higher levels of self-esteem

. It determines how one thinks about oneself, can impact many facets of life, and enhances happiness and well-being.

Self-acceptance

. It increases the likelihood of feeling at ease and content with their appearance. At the same time, it lessens their vulnerability to influence from exaggerated media portrayals and social pressure to conform.

A positive outlook and healthy behaviors

. It is simpler to live a balanced lifestyle with better eating and exercise habits when you are aware of and responsive to your body's demands.
However, when you have unfavorable thoughts and feelings about your body, it can lead to body dissatisfaction. Despite being an internal emotional and cognitive process, body dissatisfaction is influenced by outside forces like pressure to conform to certain appearance ideals. People unhappy with their bodies may resort to improper weight-control methods, including disordered eating. They are more likely to develop an eating disorder as a result. Such behaviors can be directly connected with social media, where people start comparing themselves to others and feel inferior. 
The Positive Side of Social Media 
It might be challenging to avoid images and statements that make you feel unfavorable about your body because social media is populated with people who only exhibit themselves in their best light. However, there are some ways you can organize your feed to make it a better environment for you.
Promotes Body Positivity
There are ways that social media can impact body image, and you can get advice on using it effectively. Social media can be a forum for promoting body positivity when utilized healthily. By sharing pictures of their bodies as they are, users may encourage self-love and acceptance.
Healthy Lifestyle
Body-positive media frequently features unaltered, non-sexualized photographs of people with various body types. These pictures show different body types, racial groups, athletic prowess, and gender identities. Also, social media can inspire you to live an active and healthy lifestyle. To motivate people to take care of their bodies, many accounts promote healthy living, exercise, and wholesome eating options.
Supportive Communities
Supportive communities can be found on social media for those battling body image problems. People on the path to body positivity can benefit from the empathy, understanding, and encouragement that support groups and online communities can offer.
These are also some of the tips you might consider if you wish to eliminate any negative effect social media can have on you:
Take a break from scrolling.

Start a new hobby or join a networking group to have less need for social media.  

 Unfollow accounts that don't make you feel good.

Follow body-positive and inspiring accounts.

Limit the time you spend on social media.
Coping with Body Dissatisfaction
Here are some suggestions to help you deal with your feelings of body dissatisfaction:
Think about your advantages.

Consider your strengths and the things you appreciate about yourself rather than your alleged weaknesses. This can aid in refocusing your attention and raising your general sense of self-worth.

Self-care is advisable.

Self-care can lift your spirits and make you feel better about your appearance. This can involve maintaining a regular exercise routine, obtaining enough rest, and adhering to a nutritious diet.

Confront your negative thinking

. Try to recognize and question any unfavorable ideas you may have about your body. Look for facts to support these ideas or determine if they are plausible. Attempting to change negative ideas into more optimistic ones is another option.

Try to surround yourself with positive people.

Be in the company of inspiring and supportive individuals. Stay away from people and social media pages that promote negative body image.
In Final Words 
You might believe that scrolling through social media is just a way to relax, yet the study shows that the photos you view and the people you engage with can affect how you view yourself. That said, not all social media use is detrimental. 
It indicates you might want to reconsider your approach to using social media. You can change your social media experience for the better by unfollowing particular profiles, joining a support group, or taking a break from the daily scroll.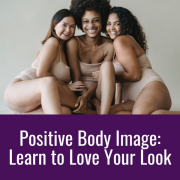 About Life Coaching and Therapy
Life Coaching and Therapy (LCAT) is a therapy and coaching practice that transforms our clients lives through our flexible. Multi-technique approach and pleasure-skills training provided by systematically-trained and licensed therapists!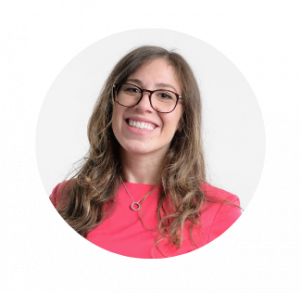 Get to know our founder and owner, Amanda Pasciucco, (a.k.a. The Sex Healer) PhD, Licensed Marriage and Family Therapist (LMFT), and an AASECT Certified Sex Therapist (CST) that has developed innovative therapy programs and therapy videos that get results.
Our team of compassionate, licensed therapists and certified sex therapists help all clients who visit us for a variety of personal, relationship, intimacy and sex problems.
LCAT provides on-site appointments, as well as video chat and text therapy programs.
Learn more about how LCAT can help improve your life at What We Do. 
https://lifecoachingandtherapy.com/wp-content/uploads/2023/06/pexels-rdne-stock-project-7240255-scaled.jpg
1707
2560
Amanda Pasciucco
https://lifecoachingandtherapy.com/wp-content/uploads/2020/12/logo-purple-horizontal.gif
Amanda Pasciucco
2023-06-26 05:04:33
2023-06-26 05:04:33
Body Image and Social Media