Uncovering the Secrets of Hollywood Therapy
Uncovering the Secrets of Hollywood Therapy
In recent years, Hollywood Therapy services have grown in popularity as many wealthy couples explore its benefits to strengthen their bonds. Hollywood therapy near you is a common option for individuals seeking to strengthen their relationships and deepen their connection. 
Do you want to learn about the most recent developments in Hollywood therapy and how they could make your life more fulfilling?  Look no further!
The secrets of Hollywood therapy, especially in the form of text, are discreet and private.
Hollywood Therapy Via Text 
Text coaching at our practice, Life Coaching and Therapy, is a type of systemic treatment that seeks to improve bonding between couples by addressing the fundamental dynamics in their interactions. Unlike most psychotherapy and graduate programs, this text therapy looks at the relationship as a whole.
The discretion of Hollywood therapy packages is one of their main advantages. So, texting gives celebrities a private, secure space to focus on their relationships.  
It emphasizes confidentiality, making it ideal for couples who want to improve their relationship without public scrutiny.
The Advantages of Treatment
Putting connections first: Relationship development is a key component of Hollywood treatment. Couples who are having problems with trust, communication, or other aspects of their relationships may find this extremely helpful.

Systemic strategy: Text therapy can assist couples in addressing the fundamental problems affecting their relationship by focusing on the relationship as a whole.

Discretion: For individuals who wish to focus on their relationship away from the public eye, Hollywood therapy through text is a discrete choice. 

Expertise: Couples therapy is a specialty area in which Hollywood therapists excel. They are able to provide pertinent counsel and direction to help couples strengthen their bond.
Hollywood therapy can help couples strengthen their relationship regardless of the specific issue by addressing the underlying issues and focusing on communication and trust.
What Is the Process of Text Therapy?
The first step in text therapy is an initial assessment, during which the therapist will assess the dynamics of the situation and create a unique treatment strategy. The couple will work with the therapist to address the specific problems and strengthen their bond.
It employs a number of important approaches, such as the following:
Enhancing communication abilities

Increasing trust Acknowledging underlying principles

Enhancing one's ability to resolve disputes
Hollywood therapy can assist couples in strengthening their bonds and enhancing their relationships by using different methods.
FAQs
How does Hollywood text therapy differ from conventional therapy?
While traditional therapy frequently concentrates on the individual, Hollywood therapy is a type of systemic therapy that focuses on building relationships. Hollywood therapy is a popular option for celebrity couples since it provides a higher level of discretion.
Text therapy is a well-respected type of treatment, and many couples have experienced success with it. The effectiveness will, however, vary based on the unique circumstances and the couple's dedication to the procedure, just like with any therapy.
Is it private and confidential? 
Yes, text therapy is very private. The emphasis on secrecy and discretion is one of the main factors contributing to text therapy's popularity with celebrity couples.
Start Your Adventure!
Hollywood therapy via text is an effective method for enhancing connections and fortifying relationships between lovers. With its holistic approach, prudence, and relationship-centered focus, text therapy is a powerful tool for improving relationships and building stronger bonds between partners. 
About Life Coaching and Therapy
Life Coaching and Therapy (LCAT) is a therapy and coaching practice that transforms our clients lives through our flexible. Multi-technique approach and pleasure-skills training provided by systematically-trained and licensed therapists!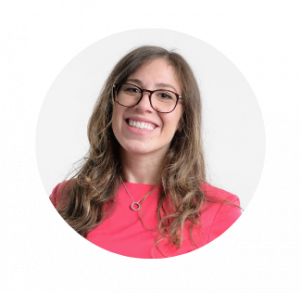 Get to know our founder and owner, Amanda Pasciucco, (a.k.a. The Sex Healer) PhD, Licensed Marriage and Family Therapist (LMFT), and an AASECT Certified Sex Therapist (CST) that has developed innovative therapy programs and therapy videos that get results.
Our team of compassionate, licensed therapists and certified sex therapists help all clients who visit us for a variety of personal, relationship, intimacy and sex problems.
LCAT provides on-site appointments, as well as video chat and text therapy programs.
Learn more about how LCAT can help improve your life at What We Do. 
https://lifecoachingandtherapy.com/wp-content/uploads/2023/07/Hollywood-Therapy-scaled.jpg
1707
2560
Amanda Pasciucco
https://lifecoachingandtherapy.com/wp-content/uploads/2020/12/logo-purple-horizontal.gif
Amanda Pasciucco
2023-07-03 07:05:52
2023-07-03 07:05:52
Uncovering the Secrets of Hollywood Therapy