How to Break Up With Your Therapist
How to Break Up With Your Therapist
This article is for you if you are in therapy and are unsure of how to break up with your therapist and end things.  You may feel guilty for ending your relationship with your therapist because you do not want to hurt their feelings. Think about it this way: if you and your therapist are not a good fit, it is in both of your best interests to part ways so that you can find someone who is. 
Learn the ins and outs of terminating your therapy relationship with this comprehensive guide.
The Real Reasons You Should Dump Your Therapist
In a perfect world, you would leave therapy feeling as though your therapist had lightened rather than added to your load. Actually, because of the emotions that treatment may stir up, it is common to occasionally feel unhappy after treatment. The difference is feeling upset every time (or almost every time) you leave because your therapist is not paying attention, caring about your needs. Or helping you apply certain techniques to deal with this type of emotional pain.
Knowing you are working on yourself with a professional you emotionally connect with may inspire you. Choosing a new therapist may be necessary if your current one is not motivated or qualified to help you advance.
The goal of therapy is to open up. If you hide your thoughts or behaviors from your therapist, it may hinder your mental and emotional development and create an unhealthy dynamic. 
Remember that your therapist holds you accountable, which can be awkward. It seems odd to pay someone to call you out when needed. You may be hesitant to talk about difficult or embarrassing parts of your life.
Steps to Breaking Up with Your Therapist
Try addressing the problems you're experiencing instead of ghosting a provider. Setting precise progress metrics that you'd like to achieve in a specified time as part of that discussion might help determine whether. Or not you should stop seeing your therapist permanently. Depending on the circumstances, you should do this privately or with your therapist.
It's acceptable to try to find a new therapist if your current one doesn't appear to be interested in your concerns or if nothing seems to change after you raise them. Before leaving your present therapist, you should secure an appointment with someone else. Depending on the urgent issues you're working on.
Before moving on, it may sometimes be reassuring to see another therapist to make sure you're covered. It depends on how severe the problems you're facing are. It will be crucial if the condition is urgent, such as severe depression. To be clear, you shouldn't decide to quit taking medicine alone. Or abruptly cease seeing a psychiatrist who oversees any mental health medications you are on. Both circumstances present a risk to your safety and call for professional advice initially.
You should speak with your therapist to find out their opinion or if they have any advice. Even if you've decided you've made enough progress to stop treatment or need a more convenient therapist to visit. They suggest someone who would be a better fit from a logistical or therapeutic standpoint.
Examples of Breaking Up with Your Therapist
We've got you covered if you are uncertain about the best way to break up with your therapist. Below, you will be able to find a few examples that might work for your situation with your therapist. 
When breaking up with your therapist, go through our lists of examples and find the one that suits you best, or simply get inspired:
"I want to end our collaboration because I currently have different goals."

"I genuinely value the work we've accomplished together. I recognize that I now require something else, yet I nevertheless value your desire to assist me.

"I feel like I've come a long way in the time we've spent together. And I feel like it's time for me to move on."

"I discussed [insert worries here] a few weeks ago. I don't see enough of a shift to think it's justified for us to keep meeting.

"I am ending my therapy with you and seeking alternative solutions. I don't feel like I received care and skill sets, so I'm deciding to end my therapy sessions."
Your therapist may be okay with this or want to talk it through a little to better understand your stance and provide their professional input on your choice. Depending on your mental health status and the progress you have made or haven't made.
You don't need to have one last session with your therapist if you've just been going to them for a few weeks. Instead, it's usually OK to terminate therapy over the phone or via email. However, rather than choosing not to visit your therapist, expressing your worries to them is extremely beneficial. You've only been together a few weeks, so you're still getting to know one another. Your therapist could be better able to steer you in the right direction or explain why you haven't noticed any significant improvements yet, for example.
Conclusion
Honestly, this stage is comparable to breaking up with a therapist. How you should end things with them depends significantly on how long you've been seeing them. If you've been seeing your therapist for over a few weeks, consider breaking up in person during a session. In addition to giving you both some closure, it also serves as a beautiful challenge for those who find it difficult to say goodbye or worry about offending others. 
Many people avoid conflict, so practicing this skill is a good idea. The therapy breakup shouldn't be shocking, as you should have previously explained to your therapist why you weren't happy with your sessions. 
About Life Coaching and Therapy
Life Coaching and Therapy (LCAT) is a therapy and coaching practice that transforms our clients lives through our flexible. Multi-technique approach and pleasure-skills training provided by systematically-trained and licensed therapists!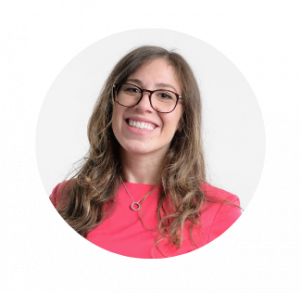 Get to know our founder and owner, Amanda Pasciucco, (a.k.a. The Sex Healer) PhD, Licensed Marriage and Family Therapist (LMFT), and an AASECT Certified Sex Therapist (CST) that has developed innovative therapy programs and therapy videos that get results.
Our team of compassionate, licensed therapists and certified sex therapists help all clients who visit us for a variety of personal, relationship, intimacy and sex problems.
LCAT provides on-site appointments, as well as video chat and text therapy programs.
Learn more about how LCAT can help improve your life at What We Do. 
https://lifecoachingandtherapy.com/wp-content/uploads/2023/08/how-to-break-up-with-your-therapist-scaled.jpg
1707
2560
Amanda Pasciucco
https://lifecoachingandtherapy.com/wp-content/uploads/2020/12/logo-purple-horizontal.gif
Amanda Pasciucco
2023-08-14 08:55:01
2023-08-09 09:55:21
How to Break Up With Your Therapist