Is Couples Therapy Covered by Insurance?
Is Couples Therapy Covered by Insurance?
If you're wondering 'Is couples therapy covered by insurance?', keep in mind that couples therapy is often not covered by insurance; however, there are always exceptions. Insurance companies must offer fair coverage for mental health illnesses following the Affordable Care Act, the Mental Health Parity and Addiction Equity Act, and other federal legislation. This requires them to cover mental health illnesses as equally as physical health conditions, not deny them coverage, and not impose higher co-pays on these conditions.
In most cases, insurance equity regulations do not apply to couples therapy. This is so because legislation promoting mental health parity treats mental health issues like medical diagnoses. Couples counseling is not comparable to a physical health condition because it is not a medical diagnosis.
When Is Couples Therapy Covered By Insurance
When a mental health problem directly causes the need for couples counseling, an insurer may occasionally be forced to pay for couples therapy. For instance, if a person has a sex addiction or another disorder that impairs their marriage, certain insurance companies may pay for marital therapy. Even then, obtaining insurance protection might be challenging.
Couples therapy is not a requirement for plans. However, some do provide it as an extra benefit. Studying the plan documentation is crucial to understanding precisely what is and is not covered. You'll often have to pick a supplier from a pre-approved list. A deductible may need to be met before coverage begins. Or you might need to submit a request for reimbursement rather than making a copay.
Employee assistance programs may pay a portion of the cost of couples therapy. This might occur when a severe problem like depression or addiction brings on the couple's issues.
Cost of Couples Therapy Without Insurance 
Similar to individual therapy, the cost of couples counseling depends on the clinician's experience, location, and education. Therapists who are well-known and regarded generally charge more. Residents in high-income or high-cost-of-living locations may anticipate paying higher rates.
Counseling couples may be difficult labor that calls for a specific set of abilities. Therapists must safeguard the welfare of both parties, constantly examine their prejudices, and rely on intricate research from several domains. Couples therapy is sometimes more expensive than solo treatment for this reason.
The expense of couples counseling without insurance can rapidly mount up as most teams visit their therapist every week. However, it is challenging to determine the total worth. Therapy can keep a marriage together and save the astronomical costs of divorce. Even if a couple decides to divorce, going through therapy might save money because it can improve their communication, making it simpler to divide assets and discuss child custody.
Most couples spend between $75 and $200 per hour without insurance. Some therapists provide discounts for purchasing numerous sessions or a sliding scale for income-based rates.
Why Choose Couples Therapy
Contrary to the persistent myth that couples therapy is only appropriate for partners whose relationships are struggling to survive, all couples can benefit from it. Working with a counselor may strengthen your relationship regardless of how deeply in love you are with your partner or how well you get along. People who are in unhappy relationships might also benefit from counseling. 
Understandably, money is a crucial factor when it comes to deciding whether you and your partner will try therapy or not. That said, the benefits it might have for your relationship are tremendous. In many cases with our clients, couples therapy saved their relationship or marriage. Having someone experienced in this field allows you and your partner to feel secure enough to share and discuss some of the most intimate points of your relationship. Not only that, a couples therapist will also guide you and provide you with valuable tools to use in your relationship. 
Here are the most common benefits of couples therapy for our clients:
Provides you with a deeper understanding of the relationship dynamic, 

Get a neutral party to listen to you and provide constructive feedback,

Have a safe space to speak your mind and hear your partner's as well,

Learn more about your partner and their perspective,

Learn effective coping skills,

Rebuild trust,

Deepen the intimacy between you two,

Improve communication skills, etc. 
Couples therapy may be immensely beneficial if you want to improve or fix your relationship. You'll be provided with the resources you need to establish solid, mutually beneficial relationships and communicate clearly.
Couples Therapy Goals
The reasons you choose to seek counseling in the first place will have a big impact on the objectives of couples therapy. During the initial sessions, you might collaborate with your counselor to create a list of goals. For instance, you could decide how to make a family or work on creating a budget with your partner.
Learning how to communicate better is a typical aim of couples counseling. For instance, you and your partner could work with a therapist to establish guidelines for communication or disagreements. Several other goals for couples counseling include:
Rebuilding affection,

Building respect,

Increasing intimacy, 

Restoring faith.
Conclusion
Regardless of your reason for seeking couples therapy, you should try it, as you will notice results even from your first session. To our clients, we suggest a mix of life coaching and therapy because it has proven to show quicker results. However, deciding the best option to strengthen your relationship is up to you. You can always check if your insurance covers couples therapy before paying for the first session yourself. 
That said, we cannot stress enough how much our clients have grown through couples therapy and how it has transformed their relationships. After all, talking to each other with someone else's guidance and expertise allows you both to look at your relationship from a more palatable perspective. Working with a couples therapist, you will soon notice how you handle challenging situations more positively. Ultimately, you can split the couples therapy cost between you two if that's the one thing that's keeping you away from trying. Trust us, you will surely not regret it!
About Life Coaching and Therapy
Life Coaching and Therapy (LCAT) is a therapy and coaching practice that transforms our clients lives through our flexible. Multi-technique approach and pleasure-skills training provided by systematically-trained and licensed therapists!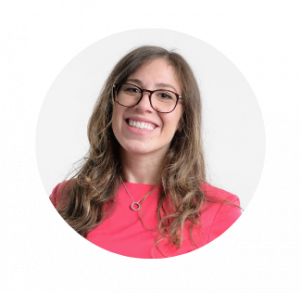 Get to know our founder and owner, Amanda Pasciucco, (a.k.a. The Sex Healer) PhD, Licensed Marriage and Family Therapist (LMFT), and an AASECT Certified Sex Therapist (CST) that has developed innovative therapy programs and therapy videos that get results.
Our team of compassionate, licensed therapists and certified sex therapists help all clients who visit us for a variety of personal, relationship, intimacy and sex problems.
LCAT provides on-site appointments, as well as video chat and text therapy programs.
Learn more about how LCAT can help improve your life at What We Do. 
https://lifecoachingandtherapy.com/wp-content/uploads/2023/09/Is-couples-therapy-covered-by-insurance-scaled.jpg
1790
2560
Amanda Pasciucco
https://lifecoachingandtherapy.com/wp-content/uploads/2020/12/logo-purple-horizontal.gif
Amanda Pasciucco
2023-09-25 07:59:43
2023-09-21 12:02:49
Is Couples Therapy Covered by Insurance?