Alternative Lifestyles: Guide to Non-Traditional Relationship Types
Are you wondering if it's possible to have alternative lifestyles in 2023? 
Have you been hearing about alternative lifestyles and non-traditional relationships recently and wanted to learn more about them?
Contrary to what we see in movies, individuals want relationships that aren't limited to a one-on-one dynamic. Some experts even claim that the realities of contemporary living have influenced some couples to choose unconventional arrangements and alternative lifestyles – the most popular ones being open relationships. 
What is a Non-Traditional Relationship? 
The concept that there is "one person" who can provide all of our wants throughout our whole lives is one that is modeling in the media. 
The truth is that we all need various things from different people, and by cultivating different kinds of connections, we develop different facets of our personalities. 
Learning about oneself opens up opportunities for exploration, whether solo or in a relationship.
The ability to discuss and negotiate all the aspects of your life that are essential to you, while thinking about what you can contribute for an alternative lifestyle is crucial. 
Sometimes we let our love attachments distract us from the more critical aspects of life, such as eating, sleeping, and our goals. This can occur in an alternative lifestyle or not, yet be conscious in creating the life you want. 
So, what are some alternatives to typical couples that share romantic feelings, a home, and a life?
Platonic Life Partners
Companions for life who don't need or want romantic or sexual ties. There is trust and mutual understanding in this connection. There is a solid emotional connection, albeit it may not lead to anything sexual. The phrase "roommates" has been used to describe this scenario, but it does not encompass all options. Long-term friends may opt to live together and share decision-making, finances, and a shared future, while still giving each person room to pursue romantic or sexual relationships.
Living Apart Together
This type of arrangement is common among families with members in the military or who commute to work. The relationship's quality may be the deciding factor. The fact that you two are physically separated is merely one facet of your close yet distant friendship. The essentials, like communicating, making choices, sharing memories, etc., are still carried out in person. It's common for anxiety to cast a pall on relationships of this sort. Fear of separation from one's relationship. Anxiety at being turned down by a potential companion. Having well-defined goals is critical to LAT. ‍
Open Relationships
This is a totally liberated partnership. Polyamory (having several sexual partners) is common, but the primary relationship's emotional connection and agreements are still prioritized.
How to Start a Non-Traditional Relationship
Your active interaction with your spouse has decreased. A connection that has been opened up can become stronger. It might seem like a genuine diminution of self in a monogamous relationship because the partnership is defined by what you don't do.
In a non-monogamous relationship, you can experience things that you otherwise might not be able to in a monogamous one. Instead of taking each other for granted, it may be a significant drive for some individuals. Observing them go on dates with others may give you the need to prove your worth and win this person's love and affection. Additionally, it might serve as a reminder of how appealing their spouse is.
Challenges of Non-Traditional Relationships
Identify any connections or individuals who are "off limits." Discuss any key relationships that will take precedence if you or a partner have them, and consider what information you will disclose with other partners.
Communication is crucial in every relationship. You need to be more aware of what you're discussing with your spouse in an open relationship when expectations are even less apparent.
Achieve agreement between you, your primary partner, and any prospective additional partners.
You can check your answers to the following questions:
Do you intend to spend time engaging in a particular activity?

Do you want your partners to be acquainted?

Are there any specific sexual or romantic interests you have?
It's possible for goals to vary from relationship to relationship and to change over time, so being upfront about them might prevent misunderstandings and damaged feelings in the future.
Tips for Your Non-Traditional Relationship
The most crucial component of any open relationship is honesty. You must be honest about your emotional and sexual demands if you want to settle into a relationship that you and your partner find comfortable. To feel safe and comfortable, you must also be honest about the limits you must impose. Establishing the foundation of trust required for any open relationship will be made more accessible by honest and open communication.
Before sharing the idea with your spouse, consider your motivations for an open relationship. If you are specific in your logic, plan or select a time to discuss the matter. You must speak with each other within a mental state of neutrality (i.e., not after a big fight). Start by telling your spouse that expanding your relationship has crossed your mind; you need to take concrete action.
For those who think they need more from their monogamous relationship or something different, open partnerships are the ideal option. Some people want more than one person's emotional or physical closeness to feel complete since they are not completely happy in monogamous relationships. Others search for open partnerships to complement their present connection with another one.
If you and your partner believe an open relationship is the best choice for you, establish sexual boundaries straight away. It's crucial that this discourse clearly states what is permitted. Do you feel at ease having penetrative sex? Oral sex? Trying out new activities that you haven't done together? You'll be able to focus on what you want from your sexual adventure by discussing these boundaries.
Final Words
In fact, keeping your relationship open will make you more devoted to your mate. Couples in alternative lifestyles and non-traditional relationships need high levels of communication, effort, and transparency to succeed. Investment in these abilities as a unit, so you can strengthen your relationship. 
Check Out All Our Additional Therapy Video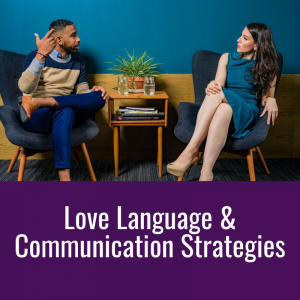 About Life Coaching and Therapy
Life Coaching and Therapy (LCAT) is a therapy and coaching practice that transforms our clients lives through our flexible. Multi-technique approach and pleasure-skills training provided by systematically-trained and licensed therapists!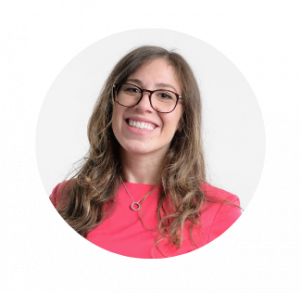 Get to know our founder and owner, Amanda Pasciucco, (a.k.a. The Sex Healer) PhD, Licensed Marriage and Family Therapist (LMFT), and an AASECT Certified Sex Therapist (CST) that has developed innovative therapy programs and therapy videos that get results.
Our team of compassionate, licensed therapists and certified sex therapists help all clients who visit us for a variety of personal, relationship, intimacy and sex problems.
LCAT provides on-site appointments, as well as video chat and text therapy programs.
Learn more about how LCAT can help improve your life at What We Do. 
https://lifecoachingandtherapy.com/wp-content/uploads/2023/01/pexels-any-lane-5728184-scaled.jpg
1707
2560
Amanda Pasciucco
https://lifecoachingandtherapy.com/wp-content/uploads/2020/12/logo-purple-horizontal.gif
Amanda Pasciucco
2023-01-27 04:31:17
2023-01-27 04:31:17
Alternative Lifestyles: Guide to Non-Traditional Relationship Types