BDSM Sex Toys: Your Ultimate Guide for a More Exciting 2022
If you're reading this, it means you have decided to explore another, wilder aspect of sex, and are looking for BDSM sex toys that will bring out the best of the experience. Whether you want to spice things up in the bedroom with a new vibrator, blindfolds, or hoods. You will be happy to see all of them in our ultimate guide for a year of sexual excitement and pleasure.
You might be looking for kinky sex toys that might bring your relationship sex to another level or you wish to try something different with your new sexual partner, and buying a new toy might be exactly what you need to fully enjoy BDSM sex.
However, before you get into using these toys on yourself or another person, keep in mind that getting consent is crucial. As BDSM sex is nothing like vanilla, you should discuss your ideas with your partner and see which of the toys they'd like to try out with you. 
After all, why not add a bit of foreplay of browsing online and seeking sex toys with your partner? Things might get steamy and you could end up celebrating your first BSSM sex purchase with amazing sex. 
Blindfolds
As a great sex toy for the first-timers, blindfolds can add a bit of mystery to your sex game. It can be used on both partners, so you can blindfold your partner while you're giving them an oral, and they can blindfold you during the penetration. Restricting one of your senses often leads to incredible sensual pleasures where one person only feels what the other person is doing. Another great thing about blindfolds is that if you didn't have enough time to purchase them. You can simply improvise with a tie, tube sock, or shirt.
Hoods
Are you and your partner into role-playing? How about covering one's head in a bondage mask and allowing the fantasies to take you to another galaxy? If you're not a fan of bondage hoods, you will find plenty of other hoods options, such as puppy hoods and isolation hoods. With hoods, you will be able to play a range of different roles or you might simply enjoy seeing your partner with hoods on and that will get all the juices going.
Gags
If you or your partner have an oral fixation or like to get turned on by power exchange, you should consider gags that will eliminate one's ability to communicate verbally. With gag play, you will definitely need to establish safe words which allow the partner with a gag to stop the game at any moment if they feel uncomfortable. That said, sex with a gag can be incredibly interesting and sensual if there is trust and desire between the two partners. Also, it is a great toy for foreplay, so if you want to get into it before intercourse. You should consider this praised BDSM sex toy. 
Collars and Chockers
Unlike blindfolders and hoods, gags and chokers are levels of the BDSM sex. That is why it is very important to have an honest conversation with your partner about the do's and don'ts of your game, and ensure that the toys you will be using don't make you feel uncomfortable or in pain. The same is with collars and chokers. Used as a form of domination, collars and chokers can be used by one partner to regulate the movement and breathing rhythm of the other partner. However, this game is for those who will practice it carefully and trust each other completely. It is not the best sex toy to be used when casually having sex with someone you don't know so well. 
Clamps
Clamps don't get as much praise as they should. Many different types of clamps can be used on different areas of one's body. These clamps will pinch the skin of a person wearing them to restrict movement or create a mix of pleasure, pain, and anticipation. Most popular are nipple and genitals clamps. And you will also be able to find nose clamps and others that might work better for you, depending on your preferences. 
Impact Toys
Impact playing refers to using a toy with an impact to cause pleasure to one of both partners. Unlike most toys on our list, you can improve with impact toys and use your hand or something for your kitchen to spank your partner. However, there are many sex toys created for that purpose and each will produce a slightly different sensation. So you might find something that might bring you closer to orgasm or make it better. These toys vary depending on the level of pain, the sensation they cause, areas of the body they are intended for, etc. The most popular ones are whips, canes, paddles, and floggers. 
Restraint Toys
If being restrained is what excited you, consider checking out one of many restraint toys on the market. As a strong factor in BDSM sex, many couples will practice restraint, and for that, they will use a variety of toys or things they find at home. One of the most commonly used restraint tools is a simple rope. It can be a rope you specifically bought for this occasion or a rope you use to dry your clothes. With restraint toys, it is more about the game than the toy itself. While your partner is restraining you from movement and teasing you by kissing, biting. And touching your body parts, you might discover a completely new dimension of pleasure.
In Final Words
Regardless of the toy or toys, you decide to purchase. You will need to communicate it with the person who will be using it with you. Consent is essential for two partners to feel safe and for the sex to feel amazing. Ensure you both shared your list of things you want to try out and you start trying out different things. After all, life is too short to practice the same type of sex over and over again.


About Life Coaching and Therapy
Life Coaching and Therapy (LCAT) is a therapy and coaching practice that transforms our clients lives through our flexible. Multi-technique approach and pleasure-skills training provided by systematically-trained and licensed therapists!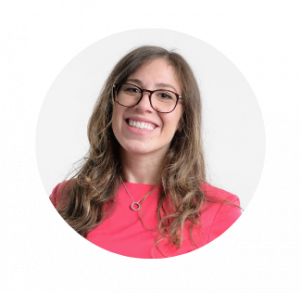 Get to know our founder and owner, Amanda Pasciucco, (a.k.a. The Sex Healer) a Licensed Marriage and Family Therapist (LMFT), and an AASECT Certified Sex Therapist (CST) that has developed innovative therapy programs and therapy videos that get results.
Our team of compassionate, licensed therapists and certified sex therapists help all clients who visit us for a variety of personal, relationship, intimacy and sex problems.
LCAT provides on-site appointments, as well as video chat and text therapy programs.
Learn more about how LCAT can help improve your life at What We Do. 
https://lifecoachingandtherapy.com/wp-content/uploads/2022/06/pexels-anna-shvets-5187564-scaled.jpg
2560
2226
Amanda Pasciucco
https://lifecoachingandtherapy.com/wp-content/uploads/2020/12/logo-purple-horizontal.gif
Amanda Pasciucco
2022-06-06 07:30:28
2023-08-30 16:45:14
BDSM Sex Toys: Your Ultimate Guide for a More Exciting 2022