The Wonderful World of BDSM Toys
BDSM toys are getting more and more popular, and there are so many options out there! This is Part 1 of our BDSM Toy Series! 
To help you head to the store (online or otherwise) with curiosity, confidence and good questions, here is a small guide to BDSM toys – from beginner to expert!
Prerequisite to Understanding BDSM Toys: 
What is BDSM?
The idea of BDSM toys may be intimidating, though you may be surprised to find you already incorporate some light BDSM or BDSM toys in your sex life!
BDSM stands for Bondage and Discipline, Dominance and Submission, Sadism and Masochism.
These words may sound extreme and intense, and they can be, however they can also be as tame as using handcuffs or blindfolds or tickling. 
It is a broad and beautiful dynamic to explore! 
In fact, you don't even have to incorporate what you consider to be sex at all in order to enjoy or participate in BDSM. 
WHAT? It's true! 
Consent, respect, pleasure, trust and exploration are key elements to incorporating BDSM enjoyably. The most important element of all is CONSENT though, so more on that! 
Consent and BDSM
There is a common misconception that BDSM is inherently about hurting your partner or controlling them. Healthy BDSM activities depend on conscious trust, boundaries and ground rules and aftercare (tending to your partner's emotional and physical needs post-playtime, from clean-up to cuddling to checking in the day and a week after).
Prior to playing, partners can decide who will take on the more dominant role and who will be submissive. 
This doesn't have to be the same all the time, though it does need to be established explicitly.
Being submissive doesn't mean the dominant can do whatever they want to you. 
Clear boundaries are established, and your body = your rules.
Great playtime depends on clear consent, and the kink community has a couple terms that clarify this.
SSC: Safe, Sane and Consensual:

Consent is given under circumstances where all players are of sound body and mind and are not under any pressure that may affect their ability to consent. For example, if you are drunk or if a person in a position of authority over you is pressuring you to participate and you feel you can't say no for fear of repercussions.

RACK: Risk Aware Consensual Kink:

Some kinks are messier or more dangerous than others, and anyone participating must be aware of all the risks before truly being able to consent. For example, anything involving bodily fluids, weapons, pain, etc. Have a plan in place should things go wrong, including safe words.
In BDSM a traffic light system can be helpful when discussing which fantasies and kinks are going to be explored- and which ones are a no-fly zone. 
They also make for a quick check-in/safe word when in the heat of playtime:

Having your own safe words can also be fun, and you can define them however you wish. Something nonsexual like "pineapple" or something is recommended, especially if you are exploring scenarios that mimic non-consensual interactions (ex: rape fantasy scenarios).  
This is of course just a basic primer on BDSM, so if your curiosity is piqued there are lots of great, non judgmental communities online where you can ask more questions or find friends!
Beginner BDSM Toys
Now for the fun stuff! If you are new to BDSM, there are lots of simple toys you can find at a sex shop- or even find around the house! Beginner BDSM toys are about safely and subtly exploring light bondage, tickling, teasing and perhaps a little light spanking.
Blindfolds:

this is an intro sensory deprivation. Use a scarf, sleeping mask, tie or bandana to keep yourself or your partner from seeing what is happening. This can intensify other senses and give an exciting sense of surprise and suspense!

DIY Edition –

Try blindfolding with household items like neckties or scarves, or 

Handcuffs/ties:

Tie or handcuff your partner to the bed or a chair- this can be their hands or their feet or both. This is some light bondage and can make them squirm with desire!

Feathers/Ticklers:

They kind of look like cat toys (and if you had to sub in a cat toy we wouldn't judge! Meow!) and are basically anything with feathers or fabric for tickling. These can be especially fun when used in combination with some bondage.  
Riding Crops:

A lightweight leather or pleather stick essentially, and is a great tool for some light, sharp spanking. Make sure you listen to your lover's boundaries as it can get painful with harder spanking.

Anal plugs/beads: if you are interested in exploring "butt stuff," there are anal plugs available in every imaginable size. Anal stimulation can be an entirely new sensation to explore, and with some lube and an open mind, you could be in for a LOT of fun!
Your own body as a toy:

Not sure who wrote this meme, yet who doesn't want a spank once in a while…

a single-handed applause for a beautiful bottom! 
Even rubber bands or hair ties can be gently snapped on your playmate's body for a short, snappy tingle of pain. 
A feather from your pillow can make for some great tickling if consensual!
If you have any questions, or for clients hoping to take their intimate lives to the next level through personalized sessions on YOUR terms, learn more about our Text Therapy Program.
Life Coaching and Therapy (LCAT) is a relationship coaching and sex therapy practice that transforms our clients lives through our flexible, multi-technique approach and pleasure-skills training provided by systemically-trained and licensed therapists!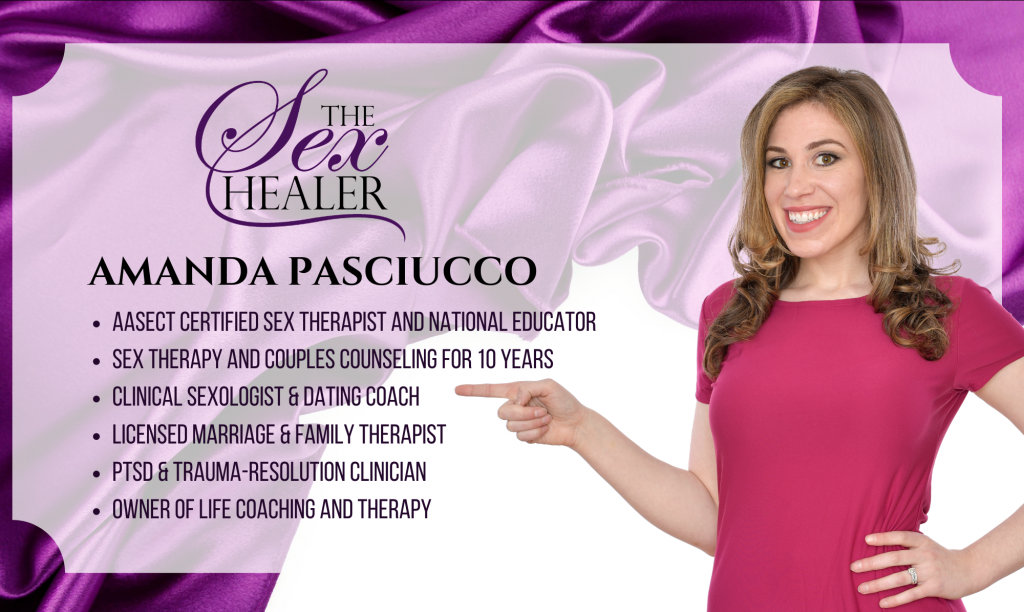 Our team of compassionate, licensed therapists and certified sex therapists help Millennials and Baby Boomers alike who visit us for a variety of relationship, intimacy and sex problems. 
LCAT provides on-site appointments, as well as video chat and text therapy programs. 
Learn more about how LCAT can help improve your life at What We Do. 
Call us at 203-733-9600 and press 0 to leave a message, or make an appointment.
https://lifecoachingandtherapy.com/wp-content/uploads/2020/09/Copy-of-Copy-of-WELCOME-TO-1.png
720
1280
Amanda Pasciucco
https://lifecoachingandtherapy.com/wp-content/uploads/2020/12/logo-purple-horizontal.gif
Amanda Pasciucco
2020-09-04 10:05:25
2020-09-04 10:05:25
The Wonderful World of BDSM Toys