How to Deal With a Breakup! 
I wrote this blog post to help those people who feel like it's the end of the world learn how to deal with a breakup! 
Breakups hurt, because people aren't skilled at communicating why they no longer want to be in their relationship. They are especially painful if you were living with your partner and your entire pattern of living changes. 
If you haven't learned it yet, throughout interpersonal relationships, it is important to OPENLY communicate. Why?
Well, if you don't have the difficult conversations about what you need during a relationship, you can create a system of long-term dysfunction, causing the pain of breaking up to be tumultuous and traumatic. 
The beginning of love is so beautiful and the end is often so tragic, but does it have to be? At Life Coaching and Therapy, we believe that loving yourself and your relationships is a mission worth prioritizing! 
We long for belonging, long for touch, and we long to matter! We also want to break from the suffering or that "longing for connection." But it isn't worth staying with someone who has broken up with you. 
Where in your body do you "need" them? 
Notice that place in your body and tell your therapist! There is a message there for you to uncover that will help your growth. 
What is the core universal need that is underneath your strategy of marriage, monogamy, or romantic partnership – OTHER than this specific person? 

What Are Universal Needs? 
A Person (your partner) is NOT a universal need. 
Needs are qualities that connect us all as human beings, and we all share. Look up Nonviolent Communication for an inventory of all needs. 
I use Tony Robbin's 6 Human Needs: 
Certainty

Uncertainty

Significance

Connection 

Growth 

Contribution
I believe that other than these six needs, every other behavior comes from an attempt to meet one of these. All anyone is ever trying to do is to meet their needs. 
Therefore, your partner is NOT a need. 
Underneath "I want to be in a romantic partnership with ______" is a need such as:
I want to matter

I want pleasure

I want to be seen, felt, and heard

I want connection

I want certainty of quality time
ALL OF US WANT TO BE SEEN, FELT, and HEARD. Even those people that say they don't, often, there is someone who they would like to be seen, felt, or heard by. 
All of us have the exact same amount of time, so if someone you are relating to says that they don't have the time to prioritize you right now, then you are not their priority right now. 
IDENTIFY YOUR NEEDS!
Express them with words and with consensual actions. 
If you decide to split up, there may be pain, and pain can be a pathway back to ourselves. 
If you try to prevent the pain by staying in a relationship when it is not fulfilling your needs, you will ultimately get hurt in the future. 
Breakups don't have to be the end of the world, and you can learn how to deal with a breakup and still be happy and ok on your own.
The key is to remain accountable and be open about the pain and the impact you are causing. Sometimes this can help mitigate harsh truths that are said without graciousness or love in the "heat of the moment." 
How To Deal With A Breakup
You will get through this, even though it may not feel like it mentally. 
Disconnect from destructive thoughts and let the waves of emotion come in and go back out.
DON'T focus on your obsessions though (easier said than done, but necessary for your health and growth).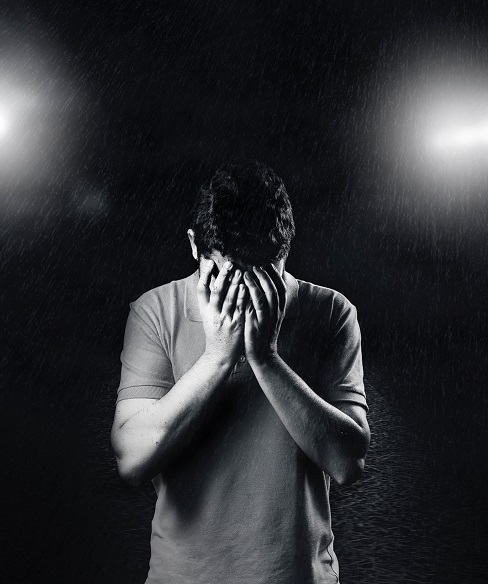 Encourage yourself to do the WORK necessary to become a happy, positive person who DOES NOT NEED the affirmation of others to feel good inside. 
First off, begin weight training and doing aerobic exercise (rowing, running, etc.) in addition to stretching and yoga. The weights and cardio will do wonders for your well being, releasing powerful endorphins and boosting your self esteem. If you abuse working out to the point where you are no longer experiencing the highs from it, then this is no longer a recipe for a healthy lifestyle. 
If you are still feeling overwhelmed, depressed, or find it hard to do your day-to-day activities talk to a mental health practitioner. You may need to consider medication.
No matter how disciplined you are, your nature is your nature, and it can be a difficult battle. Daily exercise will help; however, the correct supplements or prescriptions will help fill in those valleys, which can be self sabotaging. 
If you are you obsessed with fixing other people – like your ex – stop! You need to fill the hole in YOUR heart. Watch my video on codependency to rule out if you are one of those people trying to fix everyone.
Find two to three new hobbies instead. Meetup.com is a must for a breakup. You can often find multiple options in a city near you! 
What are your tips for how to deal with a breakup? 
You can get more free content on relationship and sex tips by checking out my Youtube Channel – The Sex Healer. 
If you know someone that would benefit from this information, feel free to share it.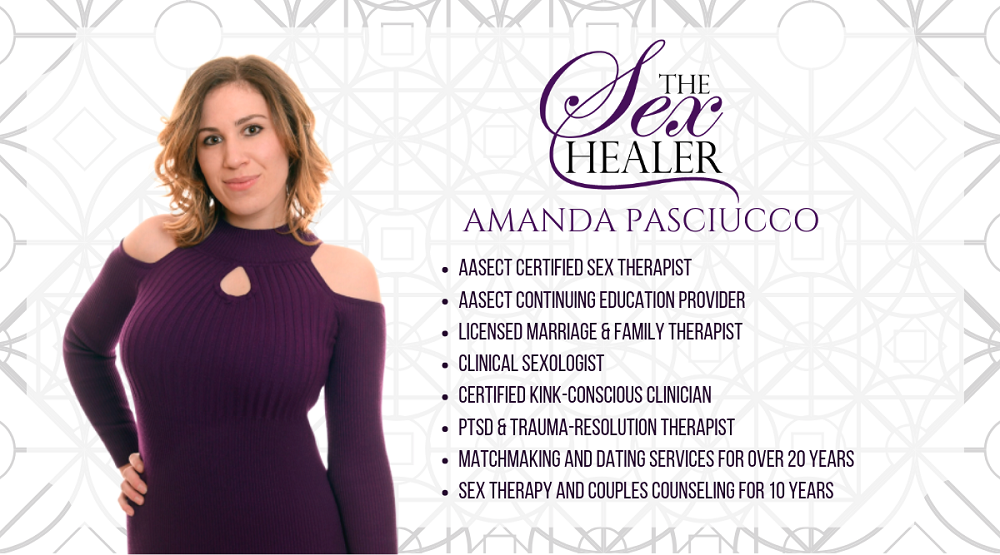 Life Coaching and Therapy (LCAT) is a relationship coaching and sex therapy practice that transforms our clients lives through our flexible, multi-technique approach and pleasure-skills training provided by systemically-trained and licensed therapists! 
Our team of compassionate, licensed therapists and certified sex therapists help Millennials and Baby Boomers alike who visit us for a variety of relationship, intimacy and sex problems. 
LCAT provides on-site appointments, as well as video chat and text therapy programs. For clients hoping to take their intimate lives to the next level through personalized coaching on YOUR terms, learn more about our Text Therapy Program.
Learn more about how LCAT can help improve your life at What We Do. 
Call or text us at 203-733-9600 or make an appointment.
https://lifecoachingandtherapy.com/wp-content/uploads/2019/10/chair-crying-facial-expression-1187810.jpg
754
1065
Amanda Pasciucco
https://lifecoachingandtherapy.com/wp-content/uploads/2020/12/logo-purple-horizontal.gif
Amanda Pasciucco
2019-10-10 08:14:56
2019-10-10 15:11:03
How To Deal With A Breakup!