Conversation Starters For Couples
It can get pretty awkward in a dynamic, so we created conversation starters for couples as a way to keep the intimacy alive. 
In the beginning of being a couple, conversation starters are more about getting to understand what you both are looking for out of a partner. Then, as you bond, conversation starters are continuously important to increase a sense of spark between you. 
No matter where you are in relating, a purposeful conversation starter can help you get closer and increase your level of intimacy. 
How Long Have You Identified as a Couple? 
The days, weeks, months or years of being in a couple sometimes determines what you share with them. However, some couples go deep quickly!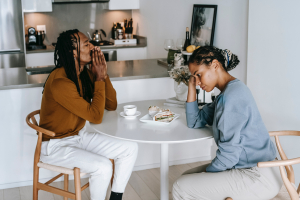 If you just met a few days or weeks ago, consider asking questions about how much time they have in a week. Consider asking what they believe a romantic relationship is. 
At this point, you're still getting to know one another and you can't really tell if they are someone that is worth trusting yet. 
It even becomes more difficult when you're meeting someone for the first time because you are worried what they may say.
Conversations at this point may range from general questions about your partner, such as:
What are your hobbies and how long have you done them?

Did you get nominated for a superlative in high school? 

What is your view about a long-term relationship without intimacy?

What are your goals for the next 6 months, and then 5 years? 

How long have you had a best friend?
If your relationship has gotten to a point where you can trust your partner, asking them some more intimate questions is important. 
Do you trust them to tell you the truth when asked certain questions?
Before starting a conversation with your partner, be sure that they trust you enough to share information. Especially when you've been together for months. 
The truth is, some people may be too reserved to start a conversation because they aren't sure of what their partner would think of them or if there was any sense in what they're saying.
Starting an intimate conversation is often a great way to tell if you've gained their trust. Pay attention to how they react when you ask specific questions. 
Do a reflection of your conversation and write down more questions to ask them.
You don't need to put down the questions in your journal. Yet, you may want to put it in your notes on your phone to remind yourself of the important information. 
Naturally, lots of information will be exchanged during the answer and question sessions, and your personalities, or multiple inner aspects, will be exposed.
The situations, environment you are in, and which inner aspect you are in or "what mood you are in" could be some of the factors that will determine the kind of questions you'll ask. 
Do They Like To Laugh?
You might have experienced a situation when a person took a humorous expression, question or conversation too personal. This is totally normal because we view things differently as humans. 
Now, before asking a controversial question, ensure that your partner will not find it embarrassing or take it too personally. 
If your partner takes some discussions or questions personally due to past experience, you shouldn't judge them. It may be a reminder of a bad experience, and it's better to know what their triggers are so you can discuss them when the time is appropriate. 
As you progress in your relationship, they may have grown enough to share some things with you without feeling triggered by it. 
Conversation Starters for Long-Term Couples
As stated earlier, some conversation starters for couples are for the beginning of your relationship, while some are for long-term relationships that are in the decades.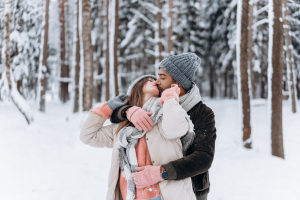 You can write down a few of our conversation starters for couples in your cell phone to discuss later! 
Below are some typical conversation starters in a romantic relationship, where you've both bonded and shared some intimacy over the years or decades. 
These are the type of questions you ask at a romantic date or when spending a great time together:
Do you remember what I wore when we met? 

What is the wildest adventure you've ever had?

What attracted you to me?

When does foreplay begin for you? 

What have I done to make you feel loved since we met?

Do you remember the best thing about our first date?
What to do During the Conversation
Doing the following will help you understand a lot about your partner and who they are:
Keep to the aim of the conversation.
Now that you know when to ask some questions and what to ask, the next thing you should do is keep to the aim of the conversation. Do not make the mistake of going overboard or losing focus, because then neither of you may feel heard. 

The aim of your conversation with your partner is to bond and build intimacy. If you're not sure about your partner's acceptance of who you are, you may find it hard to give out some information about yourself. 

So, you need to be incredibly sure that you're ready to do this and not withhold any vital information that may hurt later.

It's better to let them know who you are, even when you think they won't accept you. 

If someone can not accept you for who you are, then, let them take a walk.
Watch Their Reaction after the Questions
Now that you have both shared some information to help you bond, is your partner's behavior the same with what they told you? Or is their lifestyle a total opposite of what they said? 
When you watch their actions closely, you will find out if your partner is omitting truths or unable to follow through on their word. 
The truth is, some people may find it hard to tell you everything about themselves until you are decades into the relationship.
You will discover some new things about your partner as you get through various life stages together. 
Don't Forget Context!
Remember that you are both two different people coming from different backgrounds and upbringings. 
So, you need to do a lot of talking to know about your partner. Ask about what growing up was like and their belief system. What about considering how well they get along with their friends and / or siblings?
Don't be left thinking "this isn't the person I married." Instead, use conversation starters for couples no matter what stage of relating you are in. Helen Fisher researched this and her findings are fascinating. To summarize, we need conversations starters during dating, falling in love, and attachment. 
If you have any questions, or for clients hoping to take their intimate lives to the next level through personalized sessions on YOUR terms, learn more about our Text Therapy Program.
Life Coaching and Therapy (LCAT) is a relationship coaching and sex therapy practice that transforms our clients lives through our flexible, multi-technique approach and pleasure-skills training provided by systemically-trained and licensed therapists!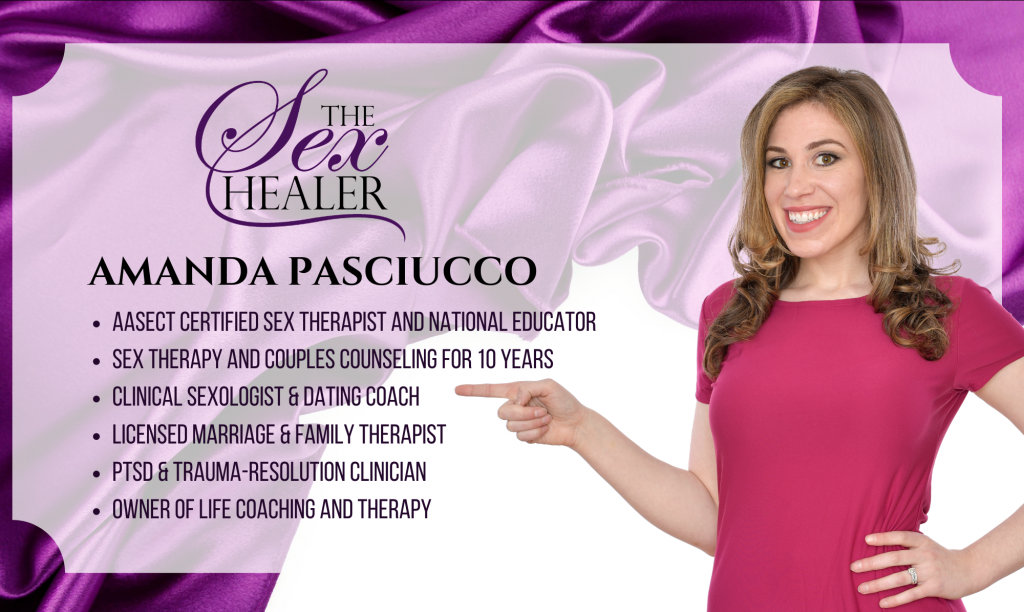 Our team of compassionate, licensed therapists and certified sex therapists help Millennials and Baby Boomers alike who visit us for a variety of relationship, intimacy and sex problems. 
LCAT provides on-site appointments, as well as video chat and text therapy programs. 
Learn more about how LCAT can help improve your life at What We Do. 
https://lifecoachingandtherapy.com/wp-content/uploads/2021/03/pexels-andre-furtado-1417255-scaled.jpg
1707
2560
Amanda Pasciucco
https://lifecoachingandtherapy.com/wp-content/uploads/2020/12/logo-purple-horizontal.gif
Amanda Pasciucco
2021-03-05 07:29:15
2021-03-10 18:48:59
Conversation Starters For Couples