Dating On the Spectrum & How to Date Like a Pro!
Suppose you're seeking advice on dating on the spectrum or as a non-binary person. In that case, you'll be happy to hear that this article has everything you need to become a professional at dating! Everywhere we turn, we see romantic interactions. It might be in books, television shows, music, or even while you're out. So many of us consider being in a romantic relationship to be among the most crucial aspects of life.
That said, it's important to reflect on yourself before looking for a connection with someone else. This entails becoming more aware of oneself. For many people, this may be challenging and intimidating. However, it is crucial for both your welfare and the durability of your relationships with others that you are aware of and appreciate yourself.
Dating Challenges for People On the Spectrum
There are challenges with dating for everyone. Setting boundaries, handling confrontation, and being yourself can be quite difficult. This can be particularly true for neurodiverse people who are taught to hide their true selves.
For instance, "well-meaning" family members and acquaintances may have advised people on the autism spectrum that they must appear "normal" to succeed in relationships. This causes a lot of shame and self-doubt, which is highly harmful. It can also be incredibly challenging to date if you constantly question your actions and wonder if you're doing it "right."
This is why it's so crucial for people on the spectrum to understand themselves before they start dating. Are you quite confident in yourself? A crystal-clear grasp of your relationship needs is also necessary. This will make it easier to express your expectations, establish limits, and feel secure enough to be yourself in intimate settings.
Dating Challenges for Non-Binary Folks
Several research studies have shown that people on the spectrum are more likely to have diverse gender identities. Although it's not a rule, we can all agree that dating is hard! Non-binary people can agree with us on that one as well, right? It is a continuous test of vulnerability and resiliency. Without a model, representation, or guidelines for successful dating, non-binary people are also battling against the heteronormative messages ingrained in us all by media and culture from birth. 
These messages also establish the tone for the contemporary dating environment. And regardless of how inclusive dating and hookup apps promise to be, transgender and gender-nonconforming people frequently struggle with misgendering, harassment, and microaggressions. Because of all of these factors, dating, especially through apps, can seem like an overwhelming task for a nonbinary person. 
Each Relationship Starts With You
Going into a first date with the mindset that it's all about the other person is a mistake we see many neurodiverse people make. They disregard their wants because they believe it is their responsibility to make the other person happy. You could be tempted to change who you are to fit what you believe the other person wants from you.
Since you are getting the other person's attention and approval at first, it may appear like this is "working." However, this is unhealthy and not sustainable. If you attempt to change who you are or hide your desires, you will eventually burn out.
It's critical to keep in mind that partnerships are two-sided. Your needs are just as important as those of your partner. In reality, only when both partners experience being heard, seen, and respected can a relationship be said to be healthy.
It will be challenging for you to build long-lasting, healthy relationships with people if you don't have a strong sense of self-worth and self-identity. Understanding your prejudices is another reason why it's crucial to know oneself to have successful relationships. You see, our past experiences influence our perceptions. It will be simpler for you to comprehend how your personal "lens" for viewing the world may skew your impressions if you are aware of it.
How to Communicate Your Needs and Expectations
You should use the knowledge you've gained about yourself to build enduring relationships with other people. However, it can be difficult to accomplish this, particularly if you're used to prioritizing the needs of other people. Here are a few suggestions that might be useful.
It's crucial to express your requirements as a neurodiverse person so that others can recognize and respect them. If you're not used to standing up for yourself, this could be challenging, yet with experience, it will become easier. 
Let's assume that you and your partner have somewhat different social batteries. They could socialize throughout the day. However, you need some time to unwind and spend time alone. They could not understand why you require some alone time after spending time with people if they were unaware of this aspect of your personality. They can even assume that something is wrong with them or that you don't enjoy being with them. They might be more sympathetic and accommodating if you explain that socializing depletes your battery and you need solitude to recharge.
Setting reasonable expectations in your relationships is a good concept, much like being clear about your wants. Neurotypical people might not be aware of the sensory sensitivity of many neurodiverse people. This could be a sensitivity to touch or sounds. And if someone you're dating doesn't realize this, they can conclude that if you push them away when touched, you don't like them. However, covering up your sensory sensitivity can make you feel worried and overwhelmed. Being honest and straightforward is the only dating policy that works!
Tips for Successful Dating
Dating apps can expand your options for dates if you're of legal age and are otherwise qualified to use them, especially if you have trouble or feel unsafe approaching people in person. A few apps have been making more effort to ensure their platforms are affirming, inclusive, and open to more genders, sexualities, and relationship types.
To the degree you feel comfortable doing so, describe yourself and the type of partner you seek in your dating app bio. Are you also looking for someone who is on the spectrum? Make sure you include it in your bio. Are you queer? Write it upfront to attract people with the same interest!
You'll save time and effort by indicating the kind of relationship and shared values you seek. The more specific you can be, the better. Including hashtags that are pertinent to your politics, identity, and/or queerness is a more subtle way to go about this that I and many other queer people use.
Organizing and learning about events that are specifically for the trans or on-the-spectrum community or that affirm transgender identity and gender non-conformity has become simpler, thanks to social media. 
There are many options for you to explore. However, it's crucial to know what you want first!
About Life Coaching and Therapy
Life Coaching and Therapy (LCAT) is a therapy and coaching practice that transforms our clients lives through our flexible. Multi-technique approach and pleasure-skills training provided by systematically-trained and licensed therapists!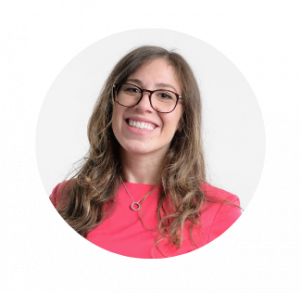 Get to know our founder and owner, Amanda Pasciucco, (a.k.a. The Sex Healer) PhD, Licensed Marriage and Family Therapist (LMFT), and an AASECT Certified Sex Therapist (CST) that has developed innovative therapy programs and therapy videos that get results.
Our team of compassionate, licensed therapists and certified sex therapists help all clients who visit us for a variety of personal, relationship, intimacy and sex problems.
LCAT provides on-site appointments, as well as video chat and text therapy programs.
Learn more about how LCAT can help improve your life at What We Do. 
https://lifecoachingandtherapy.com/wp-content/uploads/2023/07/dating-on-the-spectrum-scaled.jpg
1707
2560
Amanda Pasciucco
https://lifecoachingandtherapy.com/wp-content/uploads/2020/12/logo-purple-horizontal.gif
Amanda Pasciucco
2023-07-24 06:36:43
2023-07-24 06:36:43
Dating On the Spectrum & How to Date Like a Pro!