Super Spooky Halloween Sex Tips
Halloween sex is a perfect time to let loose your inner witch, warlock or werewolf! Whether you are looking to try something a little different or push your boundaries to the extreme, there are plenty of tricks and treats to try this season.
Halloween sex can be fun, funny, scary (in a good way!) and is a perfect opportunity to unleash your creativity…and the beast within!
Sex for Witches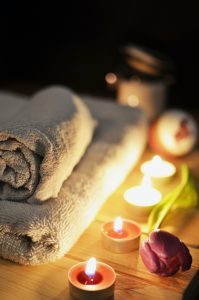 Spells, potions, candlelight, crystals and potions- these are real turn ons for sexy witches! Set the mood by lighting your favorite candles, away from your flowing robes of course. Place crystals around the bedroom to encourage sensuality and fantasy fulfillment. Rose quartz, red garnet and jasper can all encourage sexual energies.
Conjure arousal with potent aphrodisiacs like oysters or dark chocolate, or sexy botanicals like maca, red ginseng and fenugreek. Get out your favorite spell book and find a recipe for a delicious love potion. I find margaritas do the trick! 
What to wear? How about nothing? Dance naked in the moonlight with your partner, letting the glorious light cascade over your bodies as you intertwine passionately.
If you have no one in your coven to dance with, find your special, body-safe silicone broomstick with the ten different vibration settings and cast a love spell on yourself over and over again. If you can't find a broom, you can also use a crystal dildo made from rose quartz or jade. Chakrub makes beautiful sex toys from crystals for sexy witches and mortals alike.
Sex for Ghosts
You don't have to be into spectrophilia to enjoy the cold embrace of love in the afterlife. For a spooky Halloween sex idea, put your clean bedsheets in the freezer and lay them on the bed before getting down to business.
The cold sheets will give you a chill down your spine, and perk up all your senses.
More into shape shifting Victorian ghosts? Halloween sex in a beautiful costume will help you live out the period romance you've been dreaming of! Corsets, ruffles, garters and nightgowns by candlelight can strike the perfect balance of spooky and sexy.
Want to get really weird? Set up a spooky haunted house scenario for your lover (with their consent of course!). Blindfold your partner and lead them through the house where you have set up spooky sensory experiences. A haunted house classic is a bowl of peeled grapes as eyeballs, let your imagination run wild, perhaps an ice cube in your mouth for cold, ghoulish kisses or a new toy to make them scream with pleasure.
Sex for Mummies
Massaged with perfumed oils from head to toe and then bound tightly? Who knew mummies could be so sexy!
Ancient Egyptians were known to use sweet almond oil, rose, and thyme during mummification, so use your lover's favorite luxurious oils and perfumes to give them a relaxing massage before tying them up tightly.
Using ripped strips of cotton sheets instead of rope is beginner friendly and still gives the excitement of bondage. The power dynamic and the feeling of being tightly squeezed with no escape can be scary in all the right ways when done consensually.
Bind your mummy's legs or arms and shower them with sensual affection that they cannot reciprocate. They'll be dying to burst from their binds, so feel free to take turns torturing each other!
Sex for Vampires
Perhaps the sexiest creature of the night, vampire fantasies abound from Anne Rice to Twilight. There are even people who live like vampires and drink their lover's blood!
You don't need to go that far to enjoy vampire-approved sex. A few lube manufacturers have created blood colored lube to give a gory twist to your sex life. Not for the faint of heart, this is a safe and scary way to make a big mess.
Having sex during your period is an extra delight for creatures with blood lust and can save you from spending your money on that bloody lube. Lay down a soft towel to preserve Dracula's sheets, or throw caution to the wind and just enjoy making a mess together.
If you love the romantic thrill of vampires however you're squeamish about blood, kiss your lover's neck, giving light to firm love bites. They may leave a mark, so make sure you have a turtleneck to wear to work! Wink wink.
Drink a blood inspired cocktail together, like a blood orange screwdriver or sangria, which is derived from the Spanish term for "bloodletting". Yummy.
Sex for Werewolves
Instead of a silver bullet, how about a bullet vibrator? Tease your partner with this tiny and powerful vibrator until they howl at the moon!
Into hairy wolf people? Halloween sex is a fun night to break out some costumes and act out some aggressive, animalistic fantasies. Set boundaries and safe words beforehand and enjoy tearing each other apart. Dig your nails or teeth into their skin, pull their hair, and definitely let out some growls of passion.
You don't have to be a furry to enjoy a beastly costume, have fun with the campiness and novelty of a different character in the bedroom.
Sex for Mortal Candy-Lovers
The best part of Halloween isn't the scary movies or sexy costumes- it's the candy of course! While it is fun to sit and eat a bowl of treats while watching Scream for the 85th time, why not try something a little naughtier?
Get tricks and treats by including you and your partner's favorite goodies into sexy time. Just remember, no sweets in vaginas or you can risk an infection. Instead, try using candy in creative ways!
A candy necklace doesn't have to go on your neck. Try putting it around your leg like a garter, or wrap it around the shaft of your partner's penis. The biting can feel a little dangerous and can be oh so sexy. Just ask your vampire friends!
A little light bondage or choking with shoelace licorice, or placing small candies along your partner's body and eating them off can be a sensual treat.
And if you have some whipped cream left over from pumpkin pie? Well, you know what to do…whipped cream isn't just for Halloween sex!
If you have any questions, or for clients hoping to take their intimate lives to the next level through personalized sessions on YOUR terms, learn more about our Text Therapy Program.
Life Coaching and Therapy (LCAT) is a relationship coaching and sex therapy practice that transforms our clients lives through our flexible, multi-technique approach and pleasure-skills training provided by systemically-trained and licensed therapists!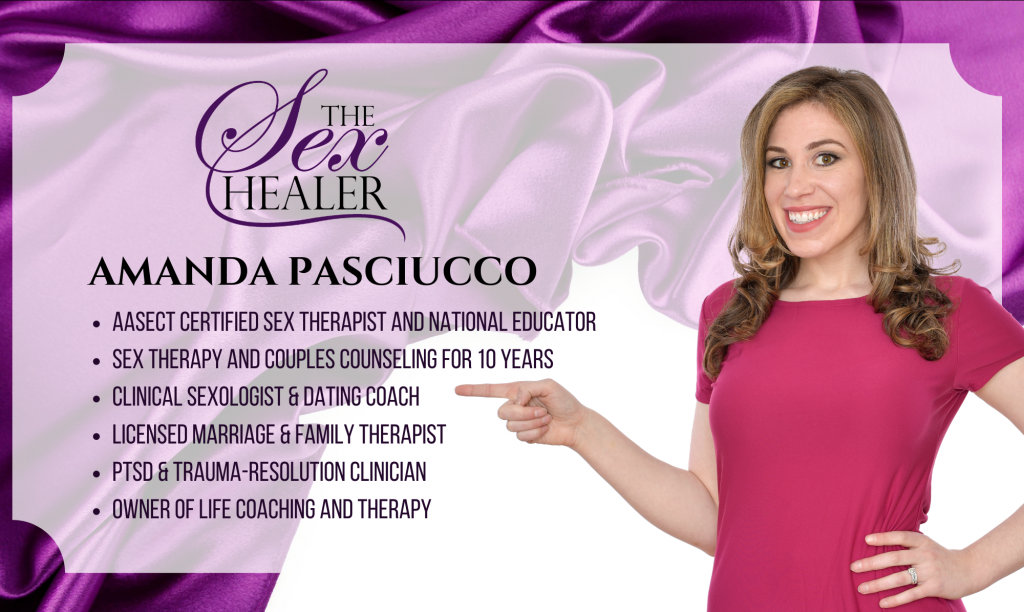 Our team of compassionate, licensed therapists and certified sex therapists help Millennials and Baby Boomers alike who visit us for a variety of relationship, intimacy and sex problems. 
LCAT provides on-site appointments, as well as video chat and text therapy programs. 
Learn more about how LCAT can help improve your life at What We Do. 
Call us at 203-733-9600 and press 0 to leave a message, or make an appointment.
https://lifecoachingandtherapy.com/wp-content/uploads/2020/10/pexels-anna-tarazevich-5736133-scaled.jpg
1706
2560
Amanda Pasciucco
https://lifecoachingandtherapy.com/wp-content/uploads/2020/12/logo-purple-horizontal.gif
Amanda Pasciucco
2020-10-30 08:02:45
2020-10-30 08:02:45
Super Spooky Halloween Sex Tips