How To Flirt Over Text Like A Pro
You've met someone you like, yet not sure how to flirt over text and invite them for a coffee? Don't worry, this happens more often than you'd imagine, and luckily, it's an art you can learn to master. Due to the beautiful little devices, we carry around with us all the time, we're able to use them to start a conversation with someone we like, ask them out on a date, or chat a bit to see if they are the right fit for us. 
The key in texting with someone you like is to learn as much as you can about them, while also trying to raise their interest in you by sharing information you feel comfortable with. So, if you're one of the many romantics who'd love to flirt over text with someone, here is everything you'll ever need to know about it. 
K.I.S.S.
As much as you're probably thinking this section is about kissing, it's an acronym for 'Keep it short and sweet'. Whenever in doubt about how to start a conversation over text or respond to a question that your crush asked you, it's best to go back to this rule. Avoid complex sentences or sharing thoughts that will be challenging to explain over text. Postpone anything related to politics, religion, or any other philosophical topic as the conversation material on a date.
For instance, instead of inviting your crush for a coffee by explaining why you can't stop thinking about them, invite them by asking a simple question, and then share why you are interested in them for the date.
Lighthearted Tone
When beginning to fall in love with someone, it typically feels like butterflies and rainbows regarding your age. Some people will maybe try to seem too serious or mature, so they'll set the tone that will not seem flirty. To avoid that, you need to be cheerful, positive, and lighthearted. After all, you feel good about someone, so why not make them feel good about you too? 
Before sending your text, make sure you read it out loud to get an idea of the tone someone might read it once they receive it. For those who are not certain even after that, you can always share it with your best friend and ask them how they would feel if they received this text. Each person is different, and sometimes it's good to hear different people's opinions. 
Sincere Flattery
A sincere compliment goes a long way. With that being said, keep in mind that the focus here is on honesty. What did you like about this person? What makes them unique? Keep in mind that when complimenting them, you don't complicate it too much. By simply saying that you liked how smart their observation was, how they looked cute today, or how curious you are to hear their thoughts on something will be sufficient for the text. 
If you know almost nothing about this person, try not to experiment with creativity as it might provoke an opposite effect. Avoid writing poetry to them or sending riddles as they might think it's creepy to receive such texts from someone they don't know. 
Ask a Question
Once you send that flirty, simple, positive text to your crush, the first concern you will have is whether they will respond or not. That's why you should always end your text with a question. Depending on the message content, you should use the opportunity to start a brief conversation with them. 
The question can be about their opinion on the topic you started or simply about their availability to meet you. This means that inviting someone on a date over text should always include one of the following questions: 'When would it fit your best?', 'When are you free to meet?', 'Would be interested in a coffee this weekend?', etc.
No Response – How To Act?
Even though you've spent almost an hour polishing the perfect text and jumped each time someone texted you thinking it's them, there is a chance this person will not text you back. Regardless of what their reasons for that might be, it's not a pleasant feeling, especially if you'll see this person around. 
To help you feel less awkward about the situation, just keep it breezy and positive. The next time you see them, smile and greet, and if you're stuck near them, just address the elephant in the room. Tell them you've sent them that text, and you don't want things to be awkward between you two, so you suggest you both pretend nothing happened. 
This type of uncomfortable situation might happen if you decided to ask a colleague or a person that worked with you on the same project, and they don't respond. If they see that you're not affected by it. They will feel more natural around you and you can go back to how it was before the text. 
The 'NO' List
If you're new to flirting over text, you'll need to be aware of the few things you should never include in your messages. We've already mentioned that it's best to avoid poems and riddles. Yet there are other things that you'll need to know. 
Don't share your personal information such as your ID details, passwords, bank account details with anybody over text.

If you've never met the person, don't share your home or office address with them over text. 

Don't send explicit photos of yourself over text, especially if you're just getting to know the person. 

Don't swear or be rude regardless of the point you're trying to make as anything that needs more context shouldn't be in your text.

Avoid sharing photos that include other people.

Don't exchange too many texts with them before meeting them as you'd want to leave some topics for your conversation in person.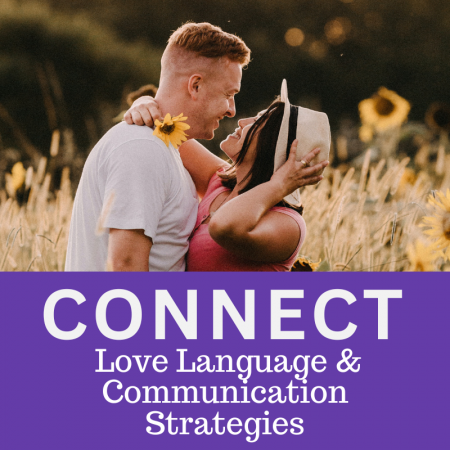 About Life Coaching and Therapy
Life Coaching and Therapy (LCAT) is a therapy and coaching practice that transforms our clients lives through our flexible. Multi-technique approach and pleasure-skills training provided by systematically-trained and licensed therapists!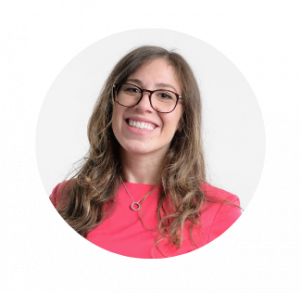 Get to know our founder and owner, Amanda Pasciucco, (a.k.a. The Sex Healer) a Licensed Marriage and Family Therapist (LMFT). And an AASECT Certified Sex Therapist (CST) that has developed innovative therapy programs and therapy videos that get results.
Our team of compassionate, licensed therapists and certified sex therapists help all clients who visit us for a variety of personal, relationship, intimacy and sex problems.
LCAT provides on-site appointments, as well as video chat and text therapy programs.
Learn more about how LCAT can help improve your life at What We Do. 
https://lifecoachingandtherapy.com/wp-content/uploads/2022/04/pexels-andrea-piacquadio-915051-scaled.jpg
1707
2560
Amanda Pasciucco
https://lifecoachingandtherapy.com/wp-content/uploads/2020/12/logo-purple-horizontal.gif
Amanda Pasciucco
2022-04-18 07:16:38
2023-08-25 09:26:46
How To Flirt Over Text Like A Pro