How to Give a Blowjob – A Mindblowing One!
If you don't know how to give a blowjob, or have ever been told you suck at it, worry no longer. 
Here are some of the most amazing secrets I have learned about blowjobs while studying sexuality over the last 12 years that will help you give a mindblowing blowjob! 
Have a Positive Mindset 
If you want to give your partner an awesome blowjob experience, you first have to commit to the process and be authentic in your desire to please your partner orally. 
Don't just fake it until you make it. Find a part of you that can help you out mentally while in the process. 
Something like "I am giving the best blowjob" or "I am great at giving head." 
Why? 
Because if you repeat "I am so bad at this" or "I hate this. This penis is gross," it will translate into your blowjob technique. 
Make sure your mind knows that this is what you want to be doing. 
If you are not in this mindset, your oral skills won't be up to par, so you may as well not even start. Mindset DOES matter. 
Some people get overwhelmed by the thought of giving a blowjob. They start to fear that it will hurt them or that they will get tired. 
This thought can stop you from even starting oral sex, but it shouldn't. 
It is perfectly fine to tell your partner, "I am going down on you to start things off and then I want you inside of me." 
This gives you the power to go down on your partner for as long as it is enjoyable, and then you can switch to something else. 
Be Prepared
Hydrate! Your mouth can't be dry.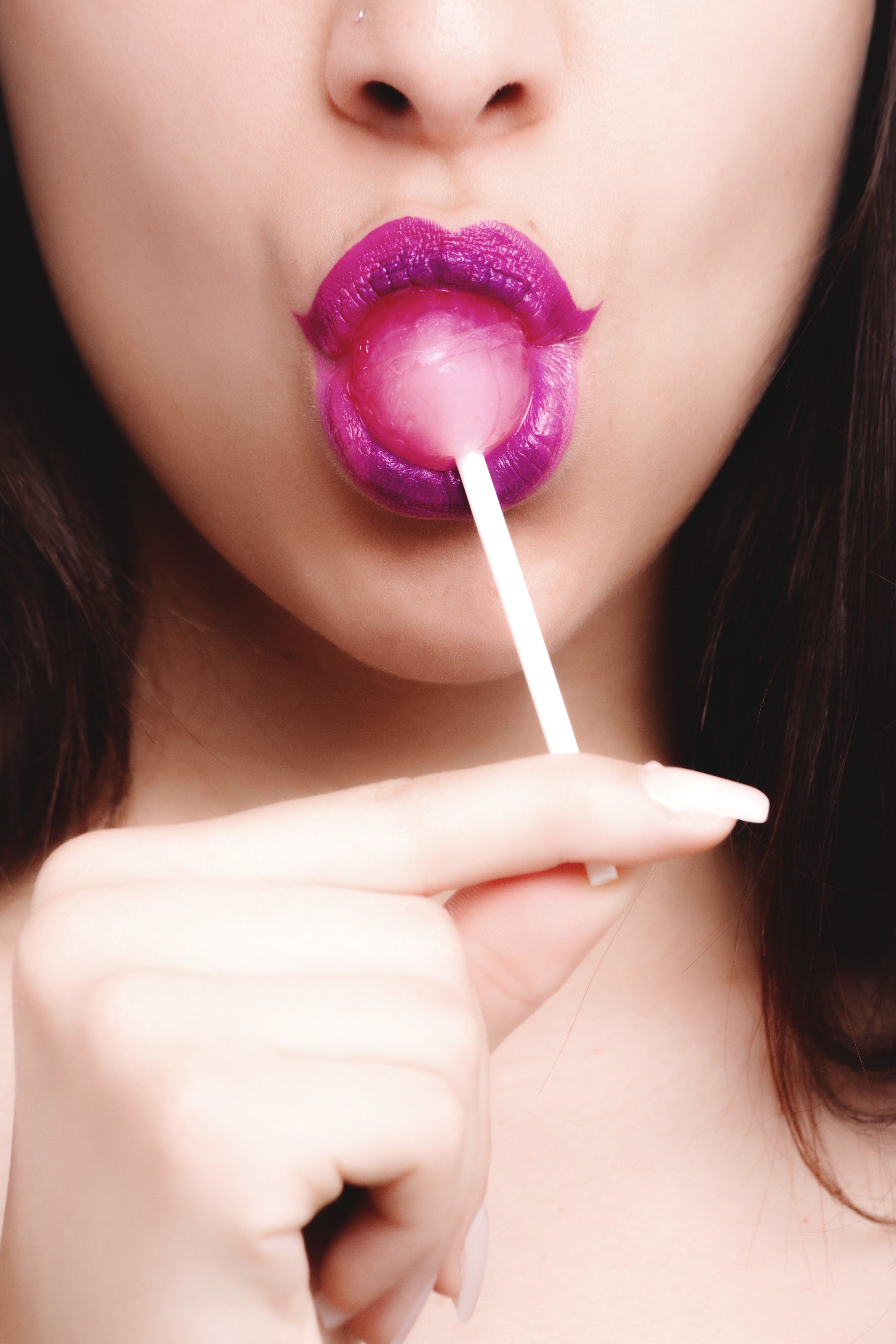 Stretch your neck – left and right. Hold for 10 seconds on each side. 
Open and close your jaw to prepare for penetration. 
For those of you with long hair, get a hair tie! Your hair will get in the way. 
Make sure you have lube in case you need it. 
Discuss what you will do if your partner ejaculates BEFORE the beginning of the blowjob. 
Make sure you discuss STIs prior to beginning oral sex. You can ask to use a condom over the penis if you want to protect from certain STIs. 
One other thing before you start, ask if any parts of the body are off limits. 
Ask if you have free reign to touch thighs, ass, anus, stomach, etc. before you begin giving a partner oral sex. 
Make sure your body is in a comfortable position while giving. 
If you need to move your partner or yourself at any time to get more comfortable, do it. People get injured and pull muscles giving blowjobs, because they are too embarrassed to ask their partner to move. 
Calibrate Your Touch
While giving a blowjob, make sure you ask what feels good. 
Get an idea of the pressure that works, the spot that is most sensitive for them, and the speed they are enjoying. 
Give positive feedback to your partner about how you are enjoying this experience. 
Giving positive feedback during any type of sex is always a good idea! 
Provide Visual Stimulation
When giving a blowjob, try to provide visual stimulation. 
Some angles, like 69 or queening, are often huge turn ons prior to beginning the blowjob or during it. 
If you can, cup your chest together and stroke his shaft up and down.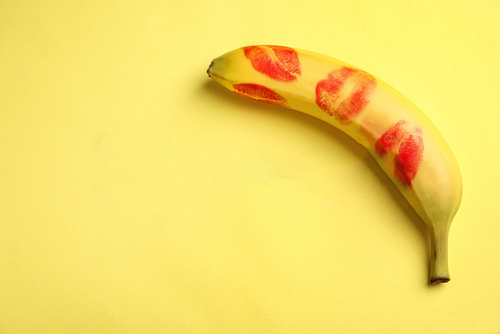 Gently caress and touch his package with your hands and other parts of your body. 
Sometimes, wearing a certain outfit or performing a strip tease can enhance the blowjob moment. 
Perfect Your Stroke Technique
Saliva or lube? It depends!  If you are going to use lube, apply it at this point by putting some in your hands and stroking his shaft. 
When putting your mouth on a penis, be sure to use your lips and tongue to wet the area. Go up and down the shaft, kind of like a harmonica. 
Ask for input on desired speed, intensity, and pressure. 
No Vampires! Be careful of teeth and keep them away unless he asks for it. There are only a FEW cases where I have heard individuals enjoying the sensation of teeth. Most often, it is NOT wanted. 
If you want to try deepthroating, cover your teeth with your lips and try to fit the shaft in your mouth (without using your hands). 
Try to go as deep as you can without being uncomfortable or gagging. If you gag in the beginning, I have been told that it is attractive to some receivers of the blowjob. 
Assess your partner and ask if they are enjoying the deepthroating sensation. 
You do not have to suck on anything. You do not need to put ice or mints in your mouth! 
Remember… blowing does not have to be involved. 
Perfect Your Hand Techniques
Recalibrate together, and see if your receiver is interested in having your hand wrapped around their shaft.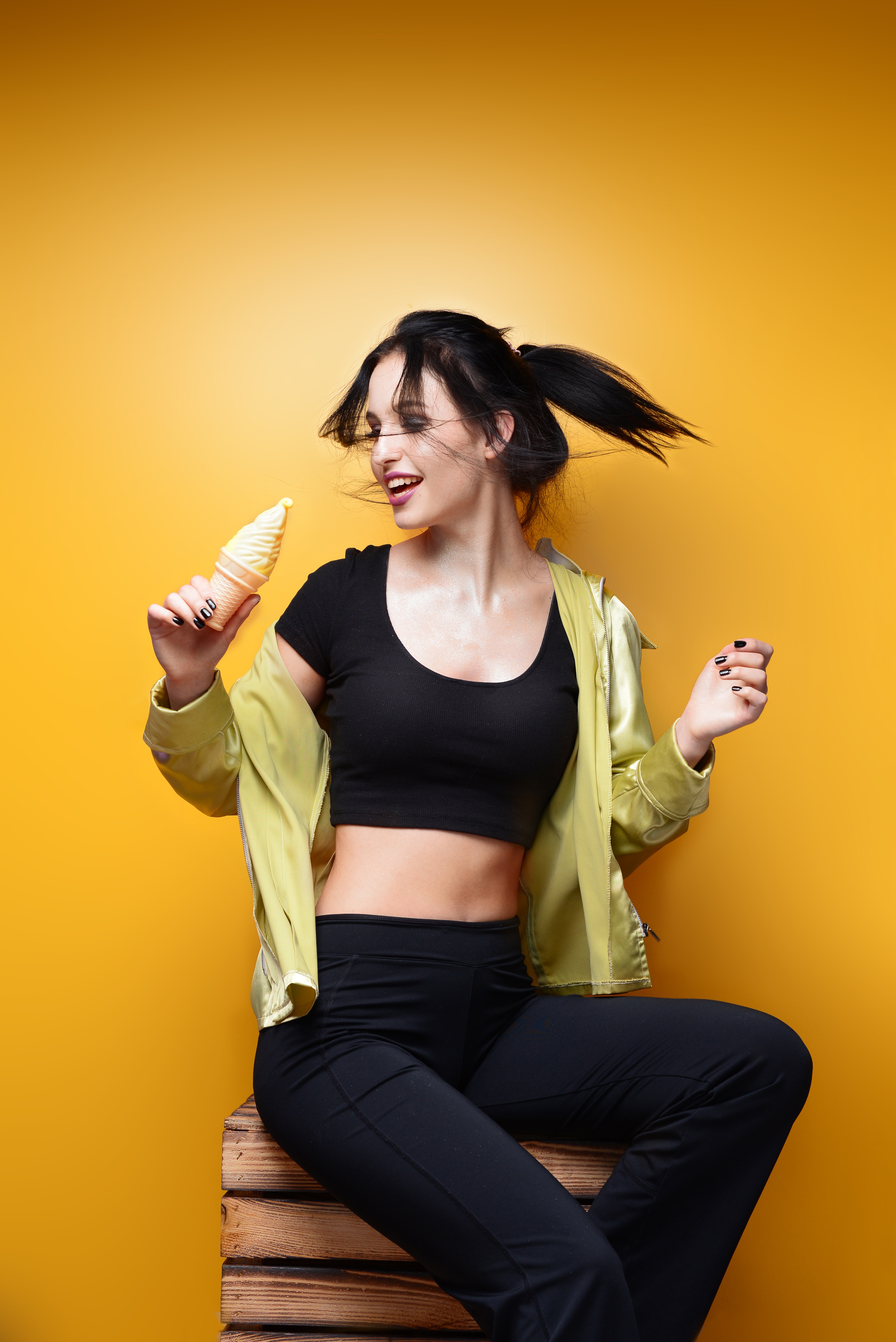 If yes, move your hand directly under your mouth, creating a warm, wet space for the penis to go in and out of. 
Move your hand/mouth up and down and make sure you don't create friction.
Ask the receiver if they enjoy testicles being played with, because you can use one hand to touch those. Feel free to lick them while playing if you have consent. 
I recommend starting out by touching the testicles, perineum, and anus, with a brush of your hand, and asking your partner "did you like that?" or "do you want me to do more?" 
Look up at your receiving partner once in a while to see if there is enjoyment. 
Ask about the pressure and speed. 
If you want to use your hands, which makes for an easier blowjob for the person giving, there are a couple different techniques to try that are often a success! 
"O"-Gasm: Make the sign-language letter "O" with your dominant hand and wrap your hand around their shaft. Use your hand as an extension of your mouth.
Slide it up and down the shaft; as your mouth moves, your hand moves. 
You can try different things with this move such as twisting your hand (one inch in either a clockwise or counterclockwise direction) down his shaft. 
Weave: Interlock both hands (palms facing one another) together at the fingers. Have the base of both your palms touching and let the shaft glide in between your hands. 
Double Hands: Another variation is to place one hand over the other one if needed for more pressure. 
Sometimes, those receiving the blowjob will put their hand on their shaft for you, to help you out. That is a blessing, because it helps you know what you are lacking. 
If needed, use more saliva or lube to ensure a pleasurable sensation.
Completion of The Blowjob
You can begin to use your tongue to flick under the head of the penis, the frenulum, which creates an instant sensation.
Pick up speed if you feel your partner's muscles begin to tense. 
Usually, you will notice the leg muscles or stomach muscles begin to clench pre-ejaculation. 
Keep constant pressure and do not change technique at this moment. 
Continue stimulation until the agreed upon (discuss this before giving head) end of the blowjob or until your partner ejaculates.
In summary, giving a blowjob to ejaculation is kind of like riding a bike uphill. It is important to maintain a steady progression to the top. If you slow down, you may go backwards. 
Keep your speed and pressure consistent or increase it as you go. 
Ejaculation vs Orgasm – there are times that men do NOT ejaculate, yet they orgasm. When you have the feeling of energy surge through your entire body, that is an orgasm. Sometimes ejaculate happens at the same time. 
Pleasure is the goal. Orgasm is a great side-effect! Just like Betty Dodson and Carlin Ross say, "Better Orgasms. Better World!"
Now that you know how to give a blowjob, try out these techniques and let us know if you have any other suggestions to share. 

About Life Coaching and Therapy
Life Coaching and Therapy (LCAT) is a therapy and coaching practice that transforms our clients lives through our flexible. Multi-technique approach and pleasure-skills training provided by systematically-trained and licensed therapists!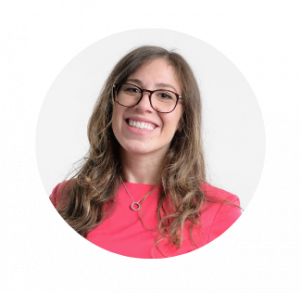 Get to know our founder and owner, Amanda Pasciucco, (a.k.a. The Sex Healer) PhD, Licensed Marriage and Family Therapist (LMFT), and an AASECT Certified Sex Therapist (CST) that has developed innovative therapy programs and therapy videos that get results.
Our team of compassionate, licensed therapists and certified sex therapists help all clients who visit us for a variety of personal, relationship, intimacy and sex problems.
LCAT provides on-site appointments, as well as video chat and text therapy programs.
Learn more about how LCAT can help improve your life at What We Do. 
https://lifecoachingandtherapy.com/wp-content/uploads/2019/11/woman-licking-ice-cream-325451-e1574193968675.jpg
665
1000
Amanda Pasciucco
https://lifecoachingandtherapy.com/wp-content/uploads/2020/12/logo-purple-horizontal.gif
Amanda Pasciucco
2019-11-22 09:06:49
2023-08-30 16:37:59
How to Give a Blowjob – A Mindblowing One!