Proven Tips On How to Initiate Sex
Although most individuals undoubtedly agree that sex is an essential part of an intimate relationship, some people may be unsure how to initiate sex, especially if they are in a new relationship.
Luckily, there are techniques to ease the partner into the situation and start the intercourse first. Even couples who have been together for a long time can improve their initiation skills, especially if one spouse constantly initiates while the other partner never asks.
Should You Initiate Sex?
It's crucial to start sexual contact and to know how to do it properly. This is because if you don't initiate sex, your partner could feel unwelcome or might not even be aware that you want sex. Also, your partner won't always be very engaged in sex or really turned on when sex is not initiated in a way that suits them.
To encourage your spouse to want to have sex in the first place, you must make an effort to initiate sex. In addition, you must learn your partner's preferred method of initiating sex. You should never presume that what is good for you also work well for your partner because your preferences can be different from theirs.
Also, you should never assume that your partner will initiate contact or let you know when they feel like having sex. Another justification for the significance of beginning is this. The two of you can lose out on an opportunity if you don't take a chance and extend an invitation to have sex.
One partner, usually the male, always takes the lead in initiating sex, which may be problematic in partnerships. He could feel under pressure or that his spouse isn't genuinely interested in having sex. If you're a woman in a heterosexual relationship, your spouse will probably enjoy it if you sometimes request sex to relieve some of the burdens off of him.
Ways to Initiate Sex
Whether attempting to spice up a long-term relationship or start a new one, how you start having sex with your spouse will rely on their preferences.
To ensure you are both on the same page, speaking with each other ahead may be beneficial. It may be as easy as talking about the signals you and your partner give each other when you're ready for sex or asking them how they want to be welcomed to sex.
Seduce Nonverbally
You can seduce your partner by taking your lover by the thigh or taking their hand and leading them into the bedroom. Or, you can put your favorite sexy music to give him a hint. For those couples that wish to have more sex, the good idea is to create some nonverbal signs in advance so you can let each other know when you want to start having sex. 
Start the Day Right
Sexual desire is typically more robust in the morning since testosterone levels are typically higher at this time. The most fantastic time to initiate might be in the morning, especially if you have a hectic schedule or trouble with a low-sex desire. Instead of hopping out of bed, start cuddling with your partner until those touches turn into foreplay. 
Schedule It
While arranging sex may seem tedious or out-of-date, there are occasions when it is the ideal course of action, particularly for couples with busy schedules or who disagree as to who should start the intercourse.
There is no tolerance for a rejection or damaged feelings when there is a weekly session planned on the calendar. This way of starting a relationship also lets your partner know that intimacy is essential to you.
Talk about Sex
Don't be scared to ask for what you want if you know what it is. It might become horny if you communicate exactly what you want, according to experts. You may say that you want to get down on them or that you want to have a quickie on the couch in the living room. Also, talking about sex boosts your curiosity and turns it into one of your relationship's priorities. 
Massage Each Other
A massage can be your first choice if you seek novel approaches to starting sex with your partner. Establish the scene by beginning the massage with the back and working downward. She will undoubtedly feel calm and motivated after this. You can even play some sexy music in the background to get you both in the mood. 
Share Experiences
Before having sex, why not cook together your favorite dish or dance in the living room? Experiences like this will not only strengthen the intimacy between the two partners yet will also raise interest in prolonging this intimate experience. The more experiences you share, the more you will both be interested in having sex and being intimate together. 
Take Control
In a committed relationship, you can occasionally need to assert yourself. As you're watching TV together, invite your lover to have sex by unbuttoning their shirt or sitting on their lap. This makes it quite evident that you are starting the sex.
Why Initiating Sex in Relationships Matters
More than simply a few minutes of physical contact between lovers might be involved in sex. This practice can increase emotional connection between partners and possibly lessen stress for those already in a relationship.
Sex may enhance a person's quality of life, even if they only have casual relationships. It's interesting to note that following COVID-19, those who continued to engage in sexual activity throughout the lockdown reported having reduced levels of anxiety and despair. It might revitalize the relationship if you start to initiate sex even though you don't typically do it. This effort can reignite passion between lovers, especially after a dry time.
The Bottom Line
Sexual activity between two consenting adults should be joyful and liberating. It makes sense to want to enjoy this action on your own rather than waiting for your partner to take the lead.
It need not be daunting to initiate sex. You may confidently take control of organizing intimate times by communicating your wants and ensuring your partner is in the same frame of mind.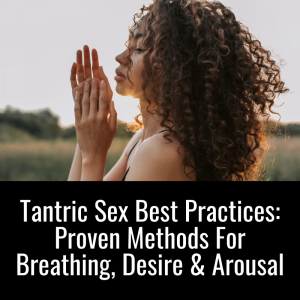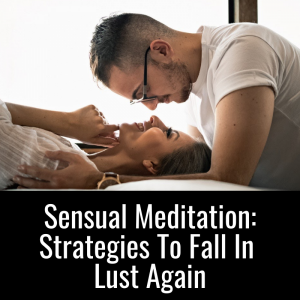 About Life Coaching and Therapy
Life Coaching and Therapy (LCAT) is a therapy and coaching practice that transforms our clients lives through our flexible. Multi-technique approach and pleasure-skills training provided by systematically-trained and licensed therapists!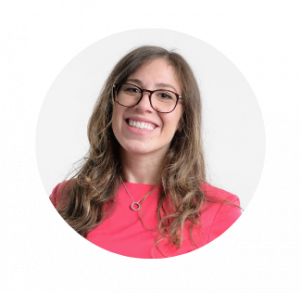 Get to know our founder and owner, Amanda Pasciucco, (a.k.a. The Sex Healer) PhD, Licensed Marriage and Family Therapist (LMFT), and an AASECT Certified Sex Therapist (CST) that has developed innovative therapy programs and therapy videos that get results.
Our team of compassionate, licensed therapists and certified sex therapists help all clients who visit us for a variety of personal, relationship, intimacy and sex problems.
LCAT provides on-site appointments, as well as video chat and text therapy programs.
Learn more about how LCAT can help improve your life at What We Do. 
https://lifecoachingandtherapy.com/wp-content/uploads/2023/04/how-to-initiate-sex-scaled.jpg
1707
2560
Amanda Pasciucco
https://lifecoachingandtherapy.com/wp-content/uploads/2020/12/logo-purple-horizontal.gif
Amanda Pasciucco
2023-04-17 07:10:59
2023-04-17 07:10:59
Proven Tips On How to Initiate Sex