How To Respond To Verbal Abuse In a Healthy Way
This blog discussed how to respond to verbal abuse, when you are not in a dangerous situation.
If you are in a dangerous place and there is abuse, get out of that situation!
Most of us were NOT taught how to relate with clear or compassionate communication. Therefore, if you are in a place wondering how to respond to verbal abuse, you will get the tips you need here.
In our culture, we weren't taught about healthy boundaries, on how to make requests (instead of demands).
What this means is that we will be spending our lives training in these NEW skills, and practicing them.
We start here in the AASECT Model of PLISSIT. P is for permission! A therapist will tell you that YOU are precious. You are perfectly imperfect in all human ways. Which means that ALL of you deserves to be seen and loved. In other words, ALL of your Inner Aspects deserve to be seen and loved by ourselves – by you!
Each of your inner parts have a purpose and need at the Boardroom Table in your mind… when these internal parts of us are recovered, discovered, uncovered and loved unconditionally by you.
The person who is verbally abusing you has a right to their parts too; however, you are allowed to request that they share those parts with themselves and find a new way to talk with you.
These parts of me have been given some chance to transform, heal, and these wounds can become wisdom for a new future as I sit and take the time to do the work.
So… I literally practice SELF Care. Really. Daily. I even talk to myself in my mind in a loving manner which I didn't used to. It used to be seeing someone I cared about with someone else felt like I was LOSING something.
What I realize now, which I didn't then, is that OTHERS may or may not be "up" for knowing my Inner Aspects. Not everyone wants to hear all inner parts unfiltered. That's ok because our primary love relationship isn't with another… it's with yourself. To me, it is HEALTHY to move toward spending time with those with whom I can collaborate (in a healthy manner) on getting both of our needs met.
It is healthy to spend LESS time with those we cannot (including family and / or friends).
I work to lead my life as a centered, mature adult which sounds to me DIFFERENT than being in a relationship with those who continue to use verbal abuse when talking to me.
Life Coaching and Therapy
(LCAT) is a relationship coaching and sex therapy practice that transforms our clients lives through our flexible, multi-technique approach and pleasure-skills training provided by systemically-trained and licensed therapists!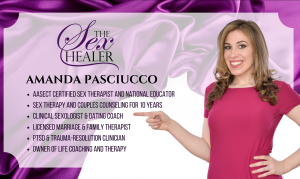 Our team of compassionate, licensed therapists and certified sex therapists help Millennials and Baby Boomers alike who visit us for a variety of relationship, intimacy and sex problems. 
LCAT provides on-site appointments, as well as video chat and text therapy programs. 
Learn more about how LCAT can help improve your life at What We Do. 
https://lifecoachingandtherapy.com/wp-content/uploads/2021/07/How-To-Respond-to-Verbal-Abuse-scaled.jpg
1707
2560
Amanda Pasciucco
https://lifecoachingandtherapy.com/wp-content/uploads/2020/12/logo-purple-horizontal.gif
Amanda Pasciucco
2021-07-12 07:51:55
2021-07-12 07:51:55
How To Respond To Verbal Abuse In a Healthy Way