Kink Ideas You Will Want to Apply In Your Everyday Life
Many couples often fantasize about spicing things up in the bedroom or outside of it, yet they feel clueless when looking for kink ideas. What is kink? How kinky should you and your partner be? These are all the questions that newbies think about when exploring this new exciting world.  
Regardless of your kink experience, this article will inspire you to play harder and more often with your sexual partner(s). Find out what experienced kink couples suggest to new members of the kink community. Before diving into these ideas, let's look at what kink is. 
What Is Kink?
With its broad definition of "non-normative" sexual acts that go beyond customary or accepted sexual behaviors, the term "kink" is often used to describe these practices. However, kink encompasses a wide range of activities outside BDSM, known as an acronym for bondage, punishment, dominance and submission, and sadomasochism. Anything from role acting to using blindfolds and feathery props to having a threesome might be considered kink. The most important guideline is to talk openly with your partner about what it is about kink that turns you on and what you feel comfortable doing if you both enjoy kinky sex.
Kink is a collection of enjoyable behaviors that individuals choose to partake in with one another yet which are uncommon or unappealing in other settings. Another name for it is BDSM, a catch-all phrase for any actions, thoughts, or situations involving a pleasant power transfer and acknowledging that one individual has more influence on another. The partners agree in advance on what they will do. It could entail restriction, physical restraint, sensory deprivation, discomfort, humiliation, or being reprimanded. All the things that would often be terrible might feel exciting in kink. It's something that many people simply imagine.
Often, non-kinky or non-kinky objects are referred to as "vanilla" things. It's just not kink; vanilla isn't dull or worse than kink. The term "kink" is even sometimes used liberally to describe everything else outside a monogamous sexual relationship, although it might not always be the case. The focus of kink in this article is mainly on BDSM-related activities.
1. Watch a Kinky Movie Together
According to the experts, seeing a movie with a kink aspect might be a fantastic place to gain some ideas if you're not ready to delve in. Don't make it porno, though. In porn, BDSM is used in various genuinely nasty and dangerous ways.
Considering that not everybody in the kink community approves of the way BDSM is depicted in the movie, the experts also do not advise 50 Shades of Grey. Play The Secretary on Netflix instead, or become sexy researchers who search kinky movies together and discover discovering something exciting to watch.
2. Get Inspired by a Blindfold or a Tie. 
You may have a scarf or a tie lying around your bedroom. Tying one on takes away one of your primary sensations, which amplifies the intensity of the other senses—touch, taste, smell, and sound—for you or your spouse. You may enjoy yourself differently by doing this. A power imbalance is further emphasized by the blindfold, which places your companion at your mercy. How sexy is that?
3. Play Gently Restrained.
Using belts, ties, and scarves can also be a simple, unthreatening technique to practice restraint (a.k.a. bondage). In reality, testing it out is as easy as securing someone's hands with a bandana or scarf.
A beginner's kink kit is also available; it contains items like fuzzy handcuffs and blindfolds. In addition to things like a feather on a stick for sensation play or a soft flogger for spanking, most sex shops offer beginner's packages that will be more than enough for you to relish in the kink world. 
4. Visit a Sexual Dungeon.
Before you freak out, the experts endorse BDSM dungeons as a terrific spot to watch kinky sex from a distance. Beginner lessons are available in several local dungeons where you may practice spanking and knotting ropes. Additionally, this is a fantastic location to pick up some kink safety advice.
However, if the name "dungeon" turns you off, try out the kink workshops your neighborhood sex-positive sex shop offers to learn some kinky tricks in the open air. That might also help you observe the variety of kinks and see which ones seem exciting and which are a big NO for you.
5. Let the Spanking Begin.
A surprisingly private method to enter kink is via spanking. Because of its tactile nature and close skin contact, it may indeed be a bonding activity. However, there is also a transfer of power. A gentle touch with a hand swat or a soft, padded flogger from your local sex-positive shop can help you get comfortable.
6. Enjoy Dress-Up Games.
Costumes may be a fun way to get kinky, whether your fantasy is a silk French maid uniform, a sexy police outfit studded with leather, or a fuzzy animal print catsuit. Tell your partner that you'd like to play with clothing and see how you feel about role-playing. If you don't know what to wear, it's a great way to make your partner's fantasy come true. A maths teacher? A hot girl from a recent action movie? A heroine from his favorite comic book? Go for it!
Is Kink for You? 
These kink ideas might be for you, and they might not be. Kink is not for everyone, and that's completely okay. Some persons choose to engage in activities only with partners who share negligible authority.
The perception that we should constantly expand and push ourselves to achieve more is often untrue. For instance, just because you and your partner have started practicing kink doesn't mean you can rebuild intimacy or solve other issues in your relationship. Because they were subjected to BDSM during sex without consent, many people are entirely turned off from practicing it.
Most individuals find it challenging to understand that anything they enjoy sexually can be utterly repugnant to someone else and that something they feel revolting will be someone, for others, might be the ultimate satisfaction. 
Ultimately it's up to you whether you want to give it a shot or not. If you do, make sure you only try out things you and your partner are excited about!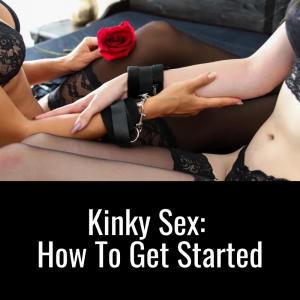 About Life Coaching and Therapy
Life Coaching and Therapy (LCAT) is a therapy and coaching practice that transforms our clients lives through our flexible. Multi-technique approach and pleasure-skills training provided by systematically-trained and licensed therapists!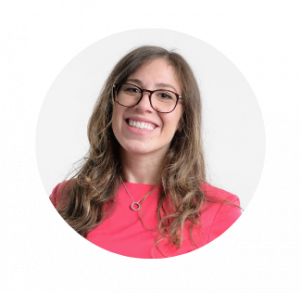 Get to know our founder and owner, Amanda Pasciucco, (a.k.a. The Sex Healer) PhD, Licensed Marriage and Family Therapist (LMFT), and an AASECT Certified Sex Therapist (CST) that has developed innovative therapy programs and therapy videos that get results.
Our team of compassionate, licensed therapists and certified sex therapists help all clients who visit us for a variety of personal, relationship, intimacy and sex problems.
LCAT provides on-site appointments, as well as video chat and text therapy programs.
Learn more about how LCAT can help improve your life at What We Do. 
https://lifecoachingandtherapy.com/wp-content/uploads/2023/01/pexels-valeria-boltneva-597200-scaled.jpg
1670
2560
Amanda Pasciucco
https://lifecoachingandtherapy.com/wp-content/uploads/2020/12/logo-purple-horizontal.gif
Amanda Pasciucco
2023-01-06 12:03:12
2023-08-25 09:42:42
Kink Ideas You Will Want to Apply In Your Everyday Life