Relationships in Covid-19
It's easy to love someone when you're in control of how much time you spend together. When life's normal, it feels like we spend a ton of time with the people we love. 
However, what about when life's not normal? How does quarantine change things?
The Covid-19 epidemic has upended a lot of what we think is normal. We're all working from home, we can't go out, and when we do, we have to keep a distance between us and other people.
A lot of public figures have tried to put a positive spin on social distancing by encouraging you to spend more time with the people you love. That sounds like a wonderful thing to do, nevertheless you may find it's not always the easiest.
Unfortunately, the people closest to us often bear the brunt of our stress and frustration over things we can't control. During these incredibly stressful times, we need to focus on how we can nurture relationships with the people we love and avoid turning on each other.
Recognize the Pressure You're Under
When you heard your company was going all-week teleworking for the foreseeable future, you probably got a bit excited. You had visions of you and your partner at the dining room table, laptops out, taking turns on conference calls.
You'd switch making nice, home cooked meals for each other and watch the world go by.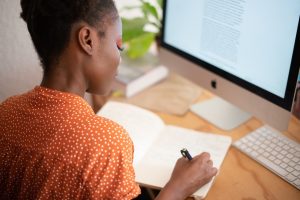 If you've gone through a week or two of teleworking with family at home, you know by now that the dream is often not the reality. Working from home can feel extremely alienating. Until they're gone, we don't notice how sustaining the routine and social interactions we have at work are.
Remote work can feel very lonely, and absent the frequent validation we feel at work. We must take regular self-inventory to come to grips with the emotions we're going through.
Validate Your Loved Ones
Knowing how much of a strain you're under, you can bet that your partner is under the same pressures. Even if they are more used to working from home, they're not used to you being around all the time. There may even be some insecurity about you seeing how they use their time. Maybe they're worried about how productive they appear around you.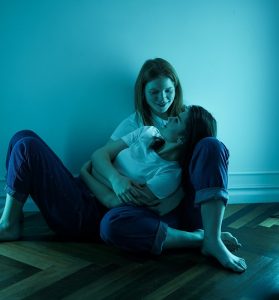 What you can do during Covid-19 isolation is offer more positive feedback and validation to your loved ones. That means your spouse, partner, kids, and whoever you're at home with.
If your loved one is one of the few that are still going to work because they can't telework or they're serving a crucial function (like a healthcare worker), then they probably need even more support.
Periodic Relationship Social Distancing During Covid-19
Maybe one of the benefits of the Covid-19 crisis is that we're all going to become a bit more emotionally mature. Even though staying at home more could sound like fun at first, you're likely to find out rather quickly how important having space is.
Even though spending all day with the fam sounds like a dream, it's gonna get old real quick. You need to practice social distancing indoors as well to keep things harmonious.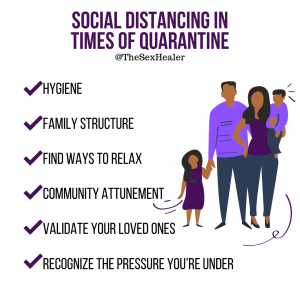 Don't feel like you need to do everything together. Take a walk by yourself. Work in the bedroom one morning. If you've got kids, play a board game with them one afternoon so your partner can get some real work done.
Going from spending a few hours together each day to spending ALL day with your partner is a huge adjustment. Make sure you maintain some distance and help each other cope through this difficult time.
Find Ways to Relax
Yes, you should keep exercising during the epidemic. Stress eating is real folks, and a lot of us are doing it. Sadly, we're not talking about going for an early jog.
I mean, no one works every minute of the workday while they're at work. We have breaks, stop for lunch, and if you work in an office you probably don't want to count how many times you've checked Instagram or texted with friends.
If you're new to teleworking, it's probably going to take a few days, and eventually, you'll relax and realize that productivity doesn't mean sitting in front of your computer waiting for an email to come in.
Push away from the table, leave your phone on the counter, and take a breather every once in a while. If you're stuck inside all day with your partner, go over and scratch their back, take a break and cuddle on the bed. Increasing physical touch is a great stress reliever.
Creative Ways to Work Up a Sweat
Sex is perhaps the greatest stress reducer if done right. For you, with a hectic work schedule and other obligations, it may have been a while since you had sex in the morning or made love on the couch with the TV on.
When routines are thrown out the window during Covid-19, it's the perfect time to shake your sex routine up as well. Finding creative ways to make love and connect with your partner is exhilarating. It's the perfect distraction from the chaos around us.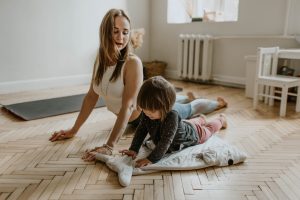 If you want to do your partner a favor, turn it on in the bedroom and get kinky! Break out the toys and maybe even mess with a new identity. Things are wacky right now, so you can blame the experimentation on the times. It's a great excuse!
Try to sneak a quickie in between virtual work meetings. Commit to having more sex! We've all got more time on our hands, so break out of your "weekend only" routines.
Sex, when done right, can be about excitement, connection, intimacy, and so many more things. You can try all sorts of different sex while we're dealing with the situation, we find ourselves in.
Above everything else, we should find ways to do what we can for those we care about during turbulent Covid-19 times. Reach out, be there, and show love.
You can get more free content on relationship and sex tips by checking out my Youtube Channel – The Sex Healer. 
If you know someone that would benefit from this information, feel free to share it.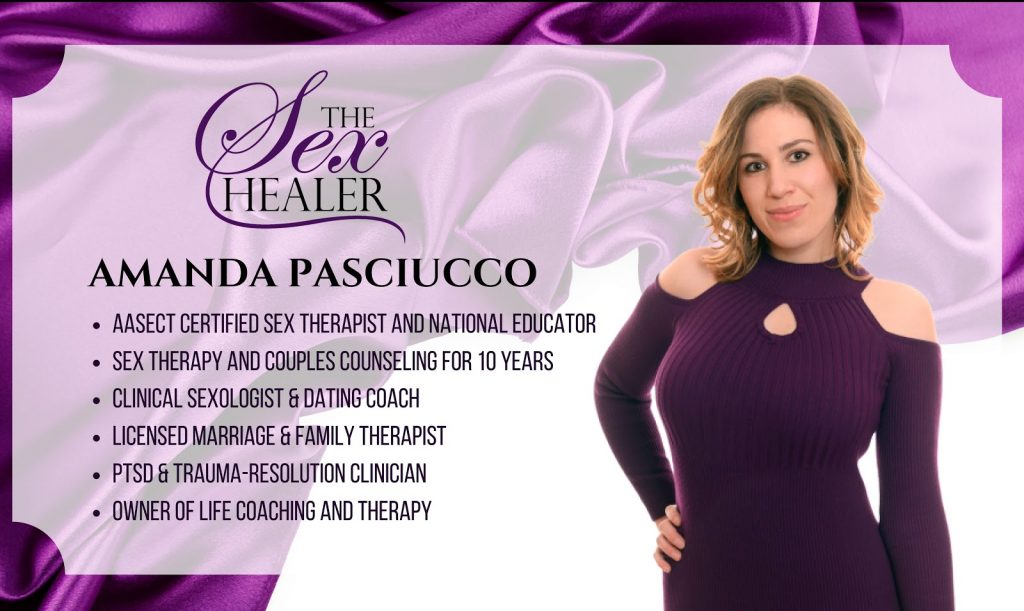 Life Coaching and Therapy (LCAT) is a relationship coaching and sex therapy practice that transforms our clients lives through our flexible, multi-technique approach and pleasure-skills training provided by systemically-trained and licensed therapists! 
Our team of compassionate, licensed therapists and certified sex therapists help Millennials and Baby Boomers alike who visit us for a variety of relationship, intimacy and sex problems. 
LCAT provides on-site appointments, as well as video chat and text therapy programs. For clients hoping to take their intimate lives to the next level through personalized coaching on YOUR terms, learn more about our Text Therapy Program.
Learn more about how LCAT can help improve your life at What We Do. 
Call or text us at 203-733-9600 or make an appointment.
https://lifecoachingandtherapy.com/wp-content/uploads/2020/03/12444.png
2868
5120
Amanda Pasciucco
https://lifecoachingandtherapy.com/wp-content/uploads/2020/12/logo-purple-horizontal.gif
Amanda Pasciucco
2020-03-20 08:05:46
2020-03-20 08:05:46
Relationships in Covid-19