What Does A Sex Therapist Do?
So you heard someone mention a sex therapist, but… what does a sex therapist do?
First – a little bit about who they are!
Sex therapists hold valid state regulatory license in one of the following disciplines: marriage and family therapy, psychology, medicine, social work, counseling, or nursing.
Unlike other types of counseling, sex therapy focuses on human sexuality and intimacy of desire discrepencies in a comfortable non-judgmental atmosphere where single and partnered individuals feel safe.
What Does A Sex Therapist Do?
A sex therapist does not help you have sex in the literal sense. They are not sex workers.
A sex therapist takes the tools of therapy, addresses your concerns, thoughts, and feelings, and puts this together with how this is inhibiting your sexuality.
According to AASECT, "sex therapy training must involve the learning of specific sex therapy techniques and interventions, not just theory."
So therefore, you could attend a workshop on sex therapy theory on this particular therapeutic technique. Then, a certified sex therapist would usually attend "an additional workshop on how to present this technique, what kind of language to use, how to time and pace the specific assignments, and in which order the assignments are given" says AASECT.
Often then give you the tools to complete the goal of resolving the issue.
Sex therapists listen to your concerns within the realm of sex, such as:
Sexual anxieties or interests
Sexual orientation (and gender identity)Impulsive or compulsive sexual behavior
Difficulties, such as early ejaculation, erectile dysfunction, or painful intercourse
Concerns over past unwanted or traumatic sexual experiences
Low sexual desire or difficult arousal
Reckless sexual activity
Inability to achieve orgasm
The list does not end here!
Are you going through new changes such as having a baby, moving in together, making a major purchase, getting married, or going through menopause?
All of these mean bumps in a person's sexual experiences that a sex therapist can help you through. Together, you find new ways to achieve your intimate goal.
What happens in a sex therapy session?
A sex therapist will listen to you describe your problems and assess whether the cause is likely to be psychological, physical, emotional, or a combination.
Talking about and exploring your experiences will help you get a better understanding of what is happening and the reasons.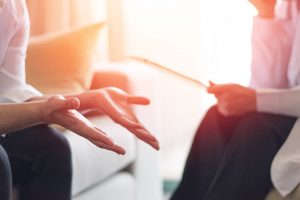 The therapist may also give you exercises and tasks to do with your partner in your own time.
Each therapy session is completely confidential and different. You can see a sex therapist by yourself or with a partner.
Sessions usually last for 30 – 60 minutes depending on what you are interested in!
The therapist may advise you to have weekly sessions or to see them less frequently, such as once a month.
At Life Coaching and Therapy we can offer you a variety of therapies like:
We can help you get the life you want and the results you desire related to passion, connection, and growth. Through our flexible, multi-technique approach and pleasure-skills training, we transform our clients intimate lives!
Learn more about how LCAT can help improve your relationship and ignite your sex life at What We Do.
Call us at 203-733-9600 or make an appointment!
About Life Coaching and Therapy
Life Coaching and Therapy (LCAT) is a therapy and coaching practice that transforms our clients lives through our flexible. Multi-technique approach and pleasure-skills training provided by systematically-trained and licensed therapists!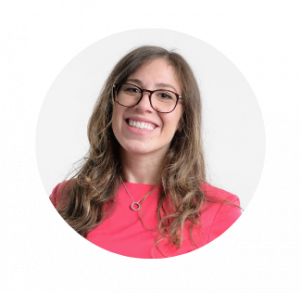 Get to know our founder and owner, Amanda Pasciucco, (a.k.a. The Sex Healer) PhD, Licensed Marriage and Family Therapist (LMFT), and an AASECT Certified Sex Therapist (CST) that has developed innovative therapy programs and therapy videos that get results.
Our team of compassionate, licensed therapists and certified sex therapists help all clients who visit us for a variety of personal, relationship, intimacy and sex problems.
LCAT provides on-site appointments, as well as video chat and text therapy programs.
Learn more about how LCAT can help improve your life at What We Do. 
https://lifecoachingandtherapy.com/wp-content/uploads/2019/06/free-online-therapy-versus-paid-counseling_1320W-JW-1.jpg
880
1320
Amanda Pasciucco
https://lifecoachingandtherapy.com/wp-content/uploads/2020/12/logo-purple-horizontal.gif
Amanda Pasciucco
2019-06-18 09:01:03
2023-08-28 04:05:11
What Does A Sex Therapist Do?