Starting a woman owned business is fulfilling, terrifying, and a form of radical dedication and commitment. 
I compare my business to a part of my soul, kind of like Mike Michalowicz' analogy of your business as a Siamese twin – you share the same vital organs.  
Having a woman owned business is similar to being a caretaker for an elderly family member – you do it because you love them – and it comes with challenges weekly, daily, and sometimes… hourly. 
When you're starting your own business, you need to trust others to perform certain tasks, which creates a system of connection between staff. 
Doing this will allow enough time for you to enjoy the business, while delegating creates a system of collaboration. 
Why I Started It On My Own vs. Joining a Practice
I have wanted to be a therapist since I was 8 years old. I started a Woman-Owned Business because I knew that I would have my own practice and I had my mindset on that as my goal.
Although I knew I wanted to be a therapist, I didn't exactly know the type of business to launch first. Visualizing a group practice full of wonderful licensed clinicians to help those who have trauma and problems within their lives find access to their pleasure again.   
Knowing what I wanted – a group practice – I was able to make it my priority, and my focus as I grew older.
Joining another practice is a great idea if you do not want to run a business; however, I enjoyed the business aspect.
I could get my one-person business on track without issues because it's what I enjoy doing. 
Prioritizing my tasks, setting long-term goals, and understanding my limitations mattered. 
Similarly, I also surrounded myself with supportive people who were great sources of motivation to ensure my woman owned business success. I networked and met those in my area to introduce myself. 
What Have Been My Challenges?
Every business comes with its challenges and woman owned businesses are not exempted. The first challenge I encountered was finding capital to begin the business.
Many individual business owners face this challenge because building a business comes with many roles. I have to plan, advertise my business, manage customers, and be accountable for everything in the business.
Ideally, I should be able to get employees for this role. However, it means I'll be spending more money, which isn't a financially wise decision when starting a business. However, I could spend less and overcome financial challenges by employing part-time contractors rather than full-time employees.
Taking leaps of faith to expand my business also helped a great deal. So, expanding my business gave me an opportunity to make more profit and overcome the financial challenges that come with a Woman Owned Business.
Many other challenges come with being a business owner, and here are some steps to take charge of the situation:
Critically assessing the cause of the challenge – is it your product or service? Are you marketing to the audience that wants these results? 

Having realistic, measurable goals, knowing the small steps needed to achieve these goals, tracking your progress, and managing your time.

Implementing cost-effective strategies for growing your business.

Streamlining and creating systems in your work to save time in the future.

Making your roles easy to delegate to maximize productivity.
How I Lead and Motivate
Developing a Woman-Owned business came with lots of obstacles for me, and I can assure you that there are times that I'm worn-out. However, this does not stop me because I know my goal. 
Owning a business also comes with responsibilities, and one of which is the ability to make decisions on my own. I work with coaches, marketing teams, and I read books to learn from other successful entrepreneurs.
Filter out the tips that don't work for you and apply those that fit with your business.
I was able to lead and motivate by using nonviolent communication to point out an employee's mistake. Doing this will make them realize that you respect them regardless of the fact that they work for you. Besides, arguing and blaming doesn't solve anything.
I also prefer to ask questions instead of assuming the answer – to prevent accusations and blaming.
Similarly, I motivate my staff by paying them on time. 
This has been worth it, and it has helped me gain the trust of those that work for me. Unfortunately more often than I feel comfortable with, I hear of clinicians who aren't getting paid on time in their small women-owned business.
By ensuring that we have sales and revenue, I'm certain that contractors deliver their scope of work at the right time, and that they are happy working with me.
Why is a Healthcare/Clinician Practice Even More Challenging to Start Than, Let's say, a Retail Store, etc.?
The healthcare practice is a more challenging industry than a retail business because we are dealing with tender emotions. If you have a retail store, you can start your business, advertise your product and sell it the same day. 
It doesn't work that way when you're a clinician.
People want to be sure that they're dealing with the right person before putting their lives and sharing their stories with you. 
Gaining that trust is a crucial part of the business. 
We also are a combined insurance and private pay business, keeping multiple hats on at once. 
All these are parts together with owning a healthcare practice. These and many other reasons make it more challenging than an average business.
Finally, as a business owner, you need to bring out the best in the people around you. 
Before starting a Woman-Owned business, be sure of what you want. If you're skeptical, you can start by making it a side business venture before making it a full-time business.
This way, you can be sure that your major source of income is intact until your business starts to gain traction. 
It also makes you financially capable of moving your business forward as a woman-owned business when you leave your corporate job.
If you have any questions, or for clients hoping to take their intimate lives to the next level through personalized sessions on YOUR terms, learn more about our Text Therapy Program.
Life Coaching and Therapy (LCAT) is a relationship coaching and sex therapy practice that transforms our clients lives through our flexible, multi-technique approach and pleasure-skills training provided by systemically-trained and licensed therapists!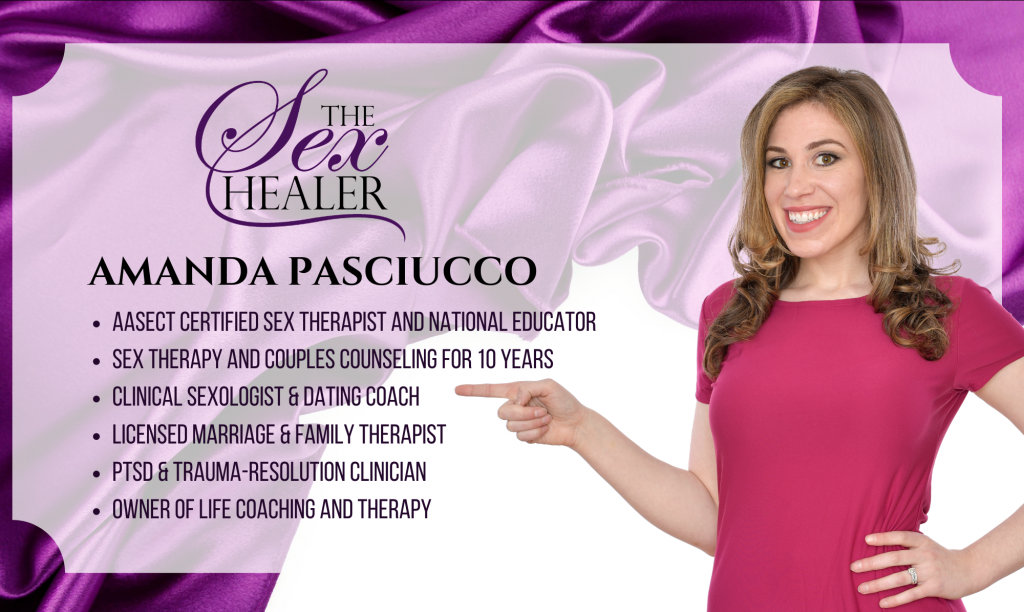 Our team of compassionate, licensed therapists and certified sex therapists help Millennials and Baby Boomers alike who visit us for a variety of relationship, intimacy and sex problems. 
LCAT provides on-site appointments, as well as video chat and text therapy programs. 
Learn more about how LCAT can help improve your life at What We Do. 
https://lifecoachingandtherapy.com/wp-content/uploads/2021/02/pexels-christina-morillo-1181605-scaled.jpg
1709
2560
Amanda Pasciucco
https://lifecoachingandtherapy.com/wp-content/uploads/2020/12/logo-purple-horizontal.gif
Amanda Pasciucco
2021-02-01 06:35:11
2021-03-10 19:05:49
Behind the Scenes of a Woman Owned Business