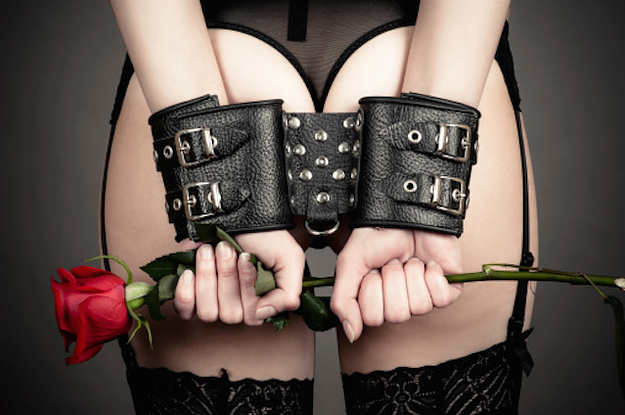 Bondage Sex
Are you confused about why people like to participate in bondage sex?  
Do you want to understand why you crave it? 
I've spoken with hundreds of bondage enthusiasts and I'm here to help you understand what I've learned from them about why they love bondage and the feeling of being contained. 
Let's start with a working definition of bondage, and limit the scope just a bit.  
What is Bondage Sex?
Bondage sex can be practiced alone or as partners and it's focused on limiting our physical movement or senses in a way that we desire or that stimulates or arouses us.
To say that bondage isn't well understood clinically, is an understatement. 
There are so many different motivations, which are usually complex.  
As with anything within the context of being an emotional human, it just isn't as simple as we wish it was.
Is Bondage Sex a Fetish?
Yes and no.
For some people, bondage is a fetish need.  There are people that cannot have successful sex without bondage, and for these people bondage is not merely a preference.  
The reasons for sexual fetishes are deep and are beyond the scope of our conversation here. They are a very small minority even among bondage enthusiasts, and some of them are very nice people.  This is not at all the same thing as the dark psycho bad guys that we often see doing bondage in thriller films. 
Bondage isn't really something to be afraid of, but all kinky sexual practices should be treated mindfully with people that you trust.
For the great majority of bondage enthusiasts, bondage is something that turns them on or is meaningful to them in some ways. It isn't a fetish need. 
Kierkegaard believed that freedom and dread are forever linked and psychological research has proven this.  A great oversimplification of this link is that freedom leads to responsibility and responsibility leads to anxiety about all sorts of things!  
Most people that I have talked to that enjoy being bound cite this as the most common reason for bondage. They "feel" free when their choices are taken away.  
What delicious irony!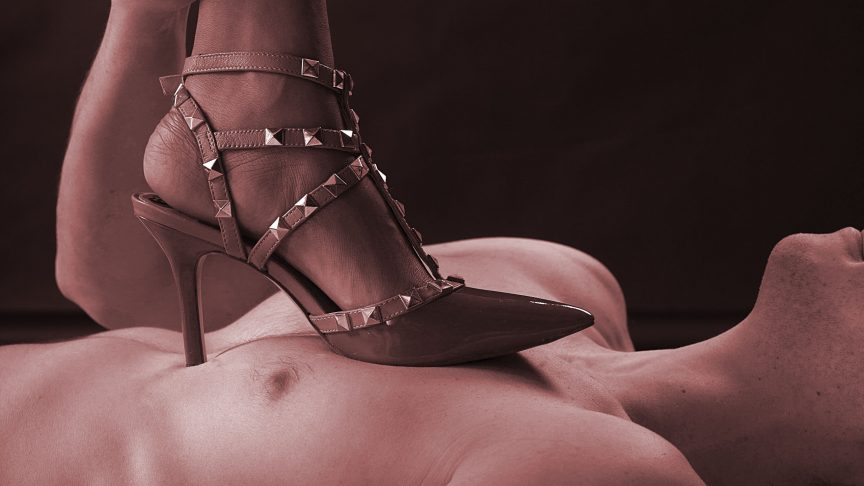 For these people the  release of responsibility allows them to just be in the moment and enjoy whatever is happening.  They will often refer to this as "flying" even if they aren't suspended.  
This experience can even lead to trance like states of ecstasy and bliss even without penetrative sex or direct sexual stimulation.
Below are some primary motivations, and usually there is more than just one motivation: 
Thrill Seekers
Almost the opposite of those needing to remove their choices are the thrill seeker types.  
These people are stimulated by the danger, risk and adrenaline of the experiences.  This type of bondage high is very primal. Surviving near death experiences often leaves the body very aroused! 
These people often like a little fear with their bondage and can combine breath restriction, role playing and pure athleticism into an erotic circus of bondage experience.  
Just a word of caution…this can be very dangerous and injuries are common even among the most experienced of this type of bondage player.  
Seek out experienced people, and learn as much as you can before you jump into this type of bondage.
Sensualists
Swinging way back in the other direction are the sensualists.
For them bondage is almost a meditative experience or a spa day.  They put on music, and light incense, open their senses completely and just let go.  
For them, the sensations of bondage are about the way that it makes their body feel.  
They commonly prefer being bound where they can lay down and drift away.  
The materials can be silk scarves or soft ropes or even bolts of cloth and ribbons.  
They often prefer lots of surface area of their body be covered in a cocoon-like experience.
Long-Term Bondage Fans
There are also the long-term bondage fans.
They get to take the whole day off.  These people like cages or small spaces where they have some freedom of movement, but they aren't allowed to leave.  
They fantasize about being chained to a radiator in a basement or handcuffed to a bed, and that brings us to the fantasy players.
Fantasy Players
Fantasy players often have a particular role play that they are obsessed with.  They dream about being abducted and kidnapped. They can act out elaborate multiplayer fantasies with duct tape and fiendish predicaments.  This type of bondage play is not about quality of the bondage itself, it's about the fantasy that it inspires.
Next are the psychological or emotional players.  For these people bondage is about exploring taboos, shame, humiliation and intimacy.  They wish to be bound and exhibited like an object or perhaps made fun of or ridiculed.  This may allow them to externalize their inner fears in a safe space. This can be quite complex, and shouldn't be done without a lot of trust and communication.
Masochistic Thrills
This last category is for people that do bondage for submission and masochistic thrills.  
For these people bondage is a part of a broader dynamic where they gain pleasure by submitting to the will and desires of someone else.  Bondage is a symbolic or physical way of enforcing that.  
The emphasis here is on the subject who is helpless to resist as they experience pleasure or pain. This can last as long as the Dominant or sadist wishes to pleasure, torment, expose or use them.
These broad categories really just scratch the surface and you can probably see how they can blend into each other pretty easily.  
The possible motivations for bondage are really endless.  
I hope that this post was able to help you understand why people like bondage sex.  
You can try to use these categories to discuss your bondage fantasies with your partner.
If you want more information similar to this, check my Youtube channel, The Sex Healer, and sign up for our weekly posts.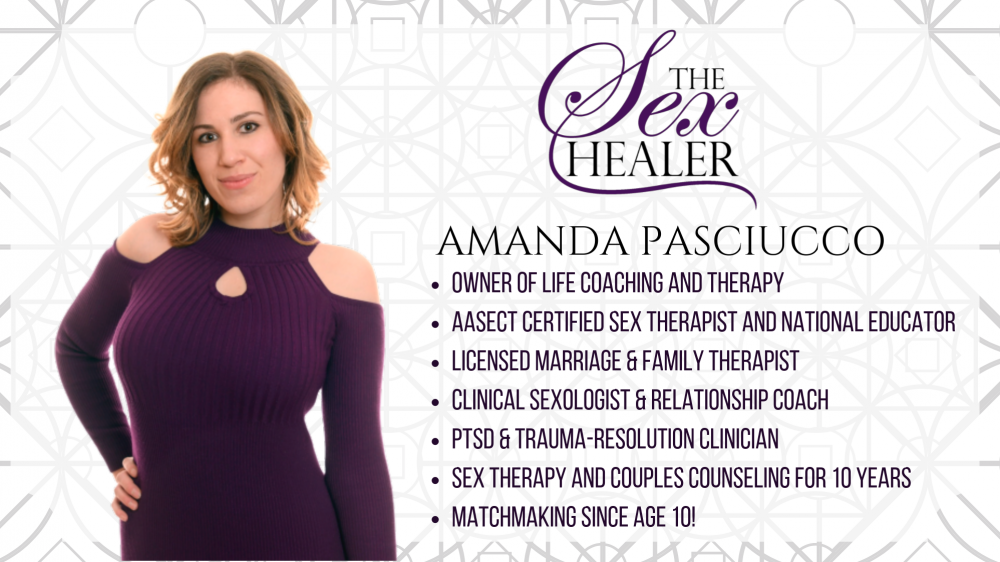 Life Coaching and Therapy (LCAT) is a relationship coaching and sex therapy practice that transforms our clients lives through our flexible, multi-technique approach and pleasure-skills training provided by systemically-trained and licensed therapists! 
Our team of compassionate, licensed therapists and certified sex therapists help Millennials and Baby Boomers alike who visit us for a variety of relationship, intimacy and sex problems. 
LCAT provides on-site appointments, as well as video chat and text therapy programs. For clients hoping to take their intimate lives to the next level through personalized coaching on YOUR terms, learn more about our Couples Cure text therapy program.
Learn more about how LCAT can help improve your relationship and ignite your sex life at What We Do. Call or text us at 203-733-9600, or make an appointment.
https://lifecoachingandtherapy.com/wp-content/uploads/2019/08/25-facts-about-bdsm-that-you-wont-learn-in-fifty-2-22522-1423793417-29_dblbig.jpg
415
625
Amanda Pasciucco
https://lifecoachingandtherapy.com/wp-content/uploads/2020/12/logo-purple-horizontal.gif
Amanda Pasciucco
2019-08-23 10:17:23
2019-10-10 15:14:29
Bondage Sex