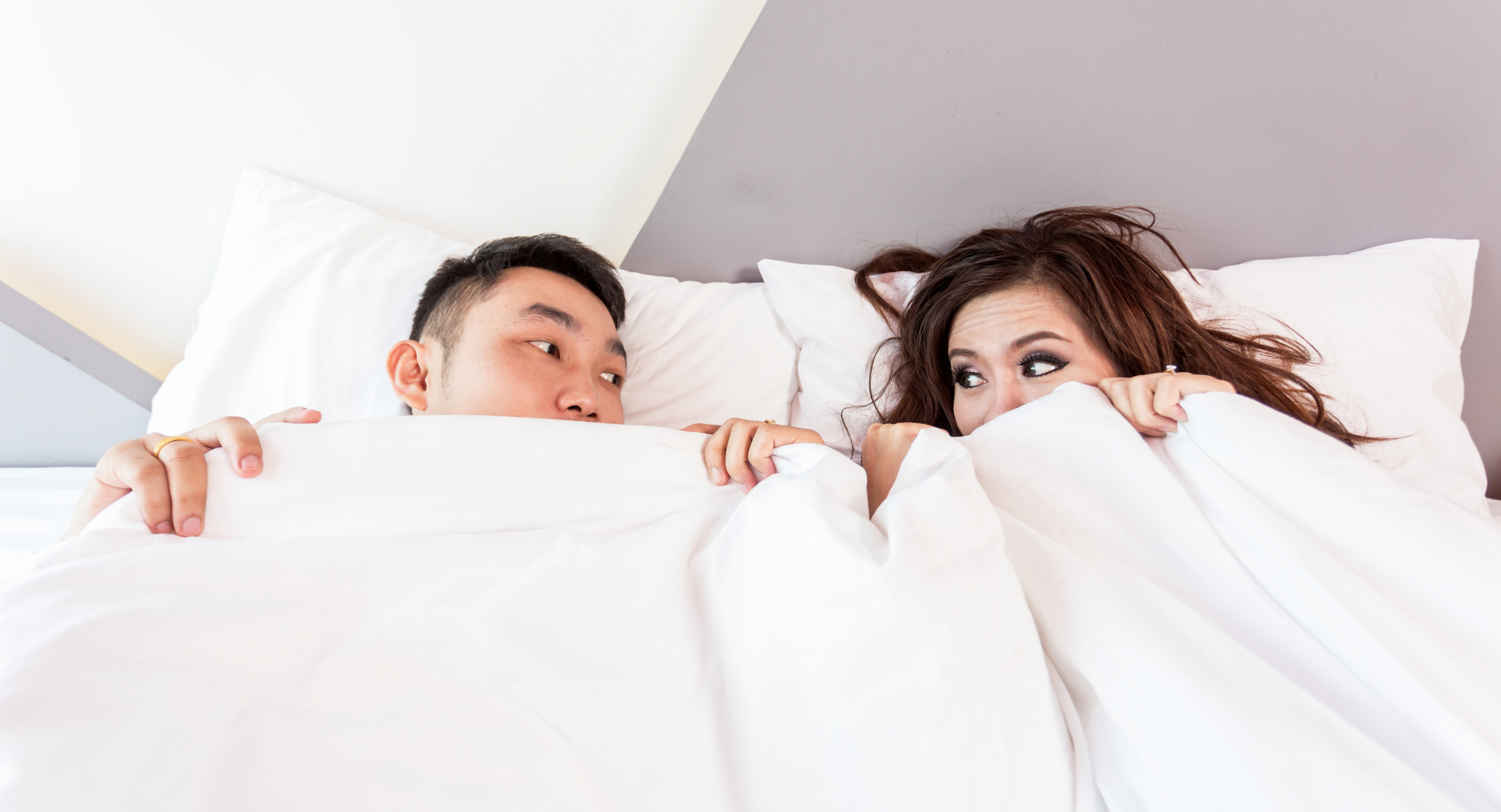 How To Go From No Sexual Desire to Willing in 15 Steps!
How To Go From No Sexual Desire to Willing in 15 Steps!
By Amanda Pasciucco, LMFT AASECT CST & CE Provider
I wrote this out for a few clients of mine that felt no sexual desire for their partners after 20+ years of sex and self-pleasure. These individuals wanted the option of "how to set the mood" without using Role Play. 
Prerequisite – WILLINGNESS
TIME! You know this one. I am going to break it down ANYWAY. But don't forget it. Set a time. If you can't find the time then you are sending a message to your partner that they are not a priority to you. The sexual connection we have must be a priority in a monogamous romantic relationship. If it isn't, your partner and you won't be fulfilled by one another and there will be no sexual desire. TIME TOGETHER SHOWS LOVE. 
Showering. To me, the shower is a reset. Take a shower with dimighting.. Always have a nightlight 24/7 in the bathroom if possible. (are you by yourself or with a partner?)
Setting the scene. Keep your bathroom and bedroom as clutter-free as possible that night. Keep children or your pets away from the space if possible. We want to bring AWARENESS to the amazingness that is about to happen.
Clean, black or dark scrumptious SOFT sheets.
Light candles in your bedroom, and have water and light snacks, such as fruit ready. 
Brush your teeth, floss and use mouthwash. . Not because you have to, but because it's nice to go the extra step for the person you love.
Smell is CRITICAL. Do NOT put on any perfume,cologne, or scented ANYTHING – enjoy each other's natural scent.
FINALLY, it's time to get together. TAKE THREE DEEP BREATHS IN and OUT while looking into each others eyes and smiling (you can blink).
Discuss the need you are trying to get met.
Pick the "personas" you want to be in to get those top 1 or 2 needs for each of you met, or decide to focus on one of you one week and then one of you the next week. Personas / roles can include, but are not limited to the following: the school girl / teacher role play, the "wife / husband" newlyweds, the college, wild, party parts, the primal parts,  the make-up sex part, the Dom/sub parts, the young, playful parts, or something else? 
Pick a playlist. And set a time for how long the phones and TVs will be off. Stay in an intimate space with your partner unless there is a life or death emergency. Nothing else matters. NOTHING. Prioritize and focus.
And then the night begins. You can do anything in here that fits with the roles of those mentalities that would meet the needs you discussed. If you need help with suggestions, message me with roles and I can help.
End the night by saying what you are THANKFUL for in that experience and what you want to try again next time or try MORE of. No insults here. Appreciations only.
Drink water, and blow out the candles with INTENTION and RESPECT. Sex magic and adult play is so amazing, because it is an exciting way to turn no sexual desire into sexual ectasy. 
Turn off the music. Wash all props, sex toys, lube off of everything. Put away anything you don't want to get altered by children or pets.                                                                                                                                                                                                    
End scene. Use the bathroom.. Get a snack. Lay together and talk about what went well. 
Bonus:  Shower if you want. Journal about it if you want.
No sexual desire can happen to all of us, we just have to be willing to find a way. 
You can get more free content on relationship and sex tips by checking out my Youtube Channel – The Sex Healer. 
If you know someone that would benefit from this information, feel free to share it.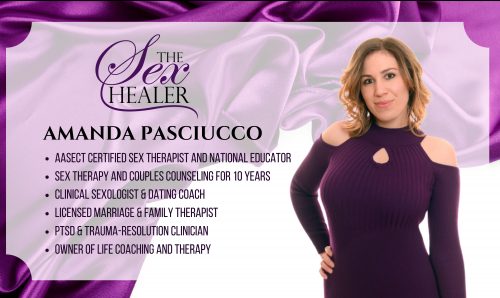 Life Coaching and Therapy (LCAT) is a relationship coaching and sex therapy practice that transforms our clients lives through our flexible, multi-technique approach and pleasure-skills training provided by systemically-trained and licensed therapists! 
Our team of compassionate, licensed therapists and certified sex therapists help Millennials and Baby Boomers alike who visit us for a variety of relationship, intimacy and sex problems. 
LCAT provides on-site appointments, as well as video chat and text therapy programs. For clients hoping to take their intimate lives to the next level through personalized coaching on YOUR terms, learn more about our Text Therapy Program.
Learn more about how LCAT can help improve your life at What We Do. 
Call or text us at 203-733-9600 or make an appointment.
https://lifecoachingandtherapy.com/wp-content/uploads/2020/01/Canva-Couple-Hiding-Under-the-Sheet-of-the-Bed-scaled.jpg
1385
2560
Amanda Pasciucco
https://lifecoachingandtherapy.com/wp-content/uploads/2020/12/logo-purple-horizontal.gif
Amanda Pasciucco
2020-01-06 08:56:05
2020-01-10 07:50:11
How To Go From No Sexual Desire to Willing in 15 Steps!