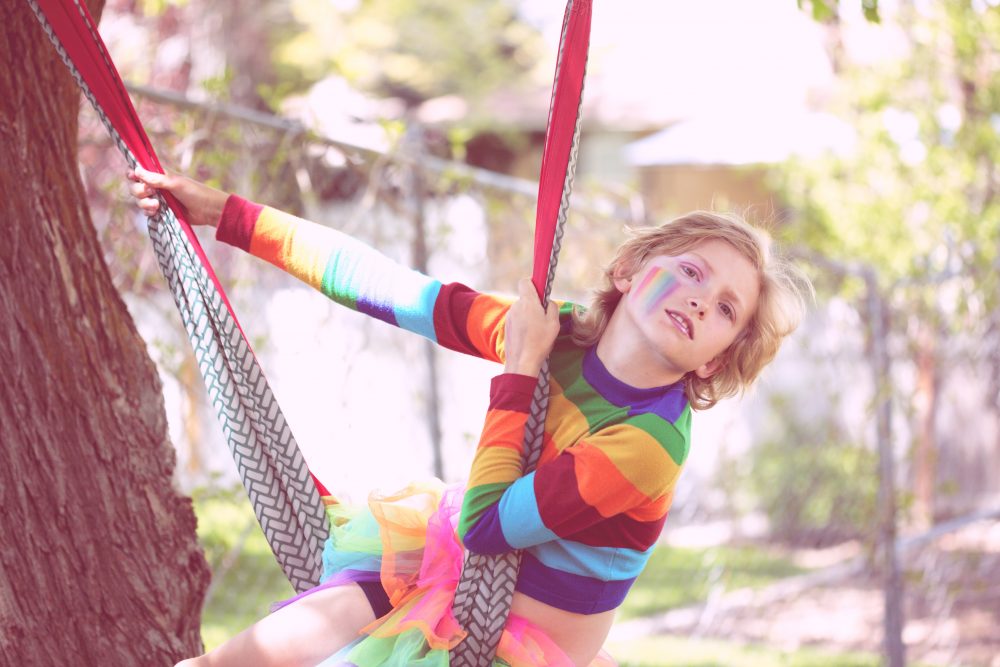 Identity-Affirming Care
Many individuals and therapy practices claim to be identity affirming, yet seem to lack the basic structure to support various identities such as race, ethnicity, age, gender, sexual or relationship orientation, etc. 
As a therapist who specializes in LGBTQ+ issues, I see this OFTEN. Therapists and other health care professionals say they are a "safe space" with affirming environments for this community.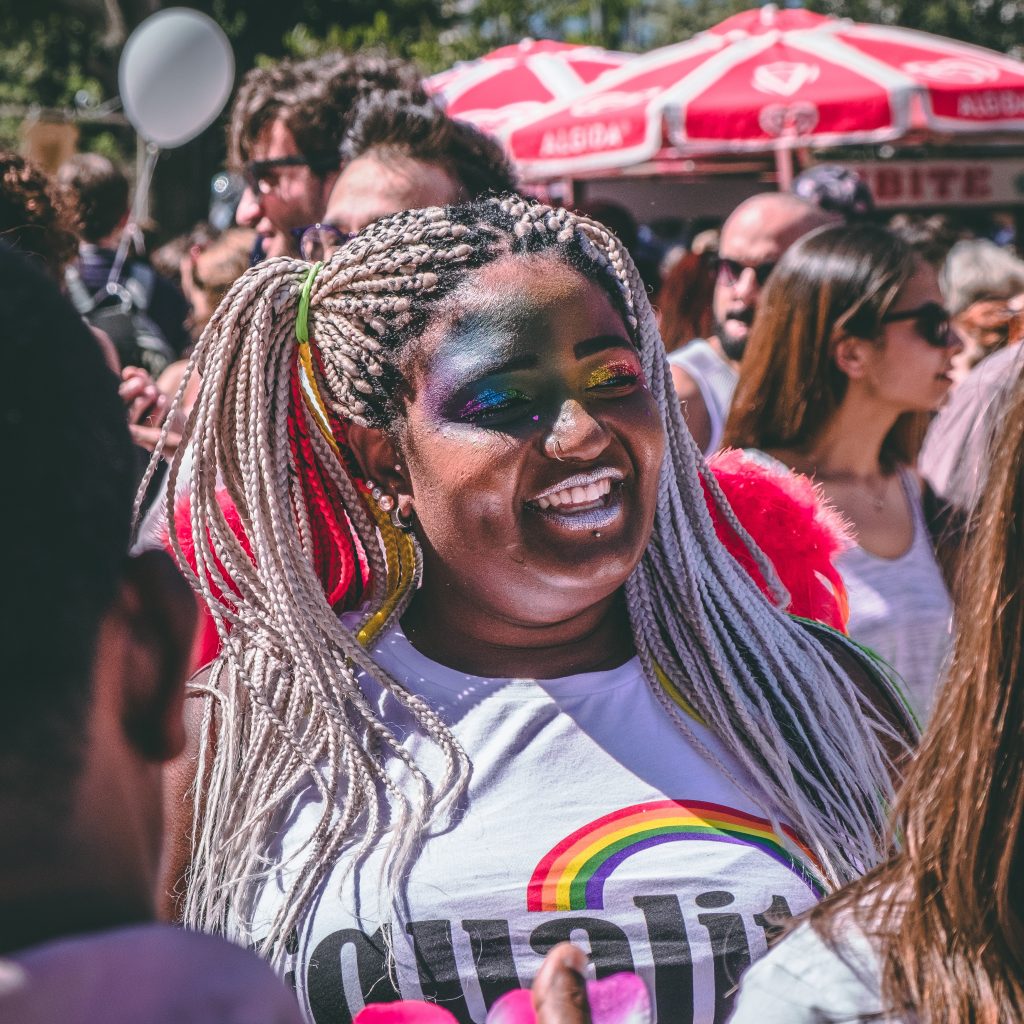 When in reality, they believe things like "gay people are not the worst" or "I know someone who is trans." 
I want to be clear. Knowing someone in the LGBTQ community does not make you competent to support the community. 
I repeat… Knowing someone in the LGBTQ community does not make you competent in treating someone within the community.
How do you be an ally and how do you be identity affirming?
Be An Ally & Identity Affirming!
Being an ally means supporting various identities, showing up for those identities, speaking up for those identities, voting for those identities, learning about those identities, and including those identities.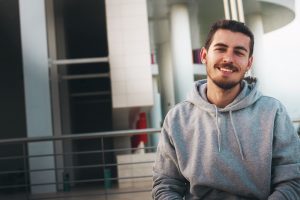 There are so many other things to do, and here are some places to start:
To be identity affirming AND an ally means using inclusive language, recognizing the "isms" and when heteronormativity is showing up. 

Acknowledging differences, appreciating those differences, yet

not

pretending to understand them. 

Identity affirming in healthcare is inclusive language on paperwork:
Partner 1 and Partner 2

Legal Name vs Name

Pronouns: ____________

Having signage or representation of various identities in advertising or in office

Addressing systems of inequality to increase access to care 

Supporting staff in reflecting on their own biases

Training staff on how to be inclusive with someone who specializes in these training sessions, etc. 
There are many more things to do, this is just a start.
Young People are not the Only People who Need Allies!
In my experience, I notice being an ally has shown up often times for younger generations (millennials and below). 
People who are 35 and below are not the only people who need representation and allyship.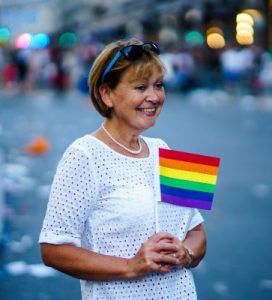 All people within the community, specifically within the LGBTQ+ community, need to have their identities affirmed and supported throughout their life.
In the LGBTQ+ community, each generation has had a uniquely complicated experience surrounding their identity. 
Most commonly, this shows up in internalized homophobia or a person in the LGBTQ+ community has negative feelings about their identity due to the dominant culture narrative around that identity. 
Addressing these issues across the lifespan is vital to improving the quality of care and health of people within various communities. 
As someone who specializes in LGBTQ+ individuals and their loved ones, I see how outcomes drastically improve for individuals or relationships as they have more support, affirmation, and understanding around them REGARDLESS of age and stage. 
Support and affirmation are a protective factor. 
Again, I repeat, it is not enough to know someone in the LGBTQ community. 
To be an ally or identity affirming person, you have to be an active participant in addressing dominant narratives around this community (and any marginalized community!) and thus, work in COLLABORATION with this community. 
If you want to be an ally or have identity-affirming care, join the community. Follow their lead. Show up and help out. Part of that is being inclusive and being sure that those around you feel supported. If you do not know how to support someone, remain curious and ask them. 
You can get more free content on relationship and sex tips by checking out my Youtube Channel – The Sex Healer. 
If you know someone that would benefit from this information, feel free to share it.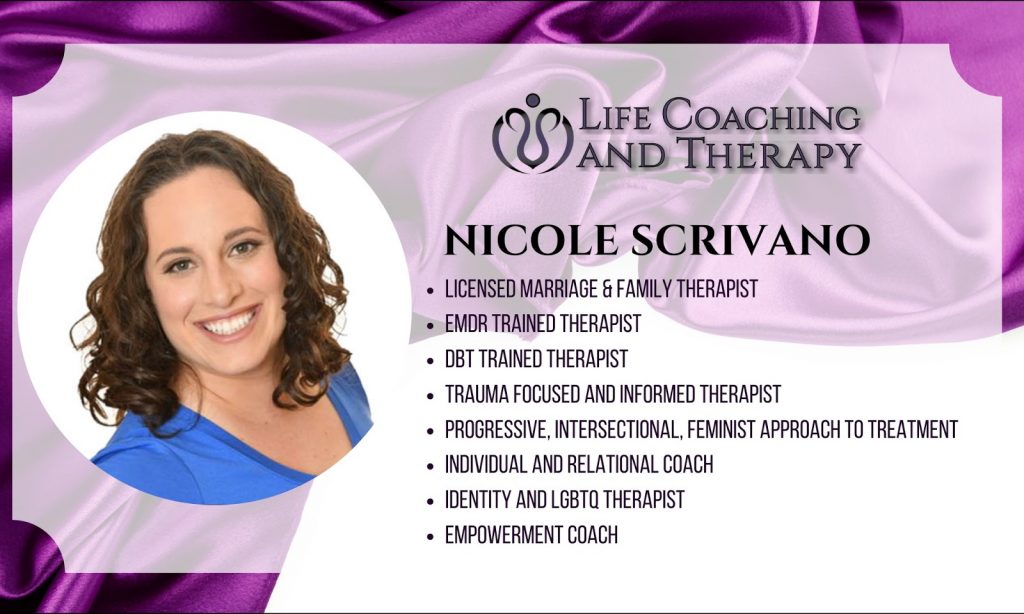 Life Coaching and Therapy (LCAT) is a relationship coaching and sex therapy practice that transforms our clients lives through our flexible, multi-technique approach and pleasure-skills training provided by systemically-trained and licensed therapists! 
Our team of compassionate, licensed therapists and certified sex therapists help Millennials and Baby Boomers alike who visit us for a variety of relationship, intimacy and sex problems. 
LCAT provides on-site appointments, as well as video chat and text therapy programs. For clients hoping to take their intimate lives to the next level through personalized coaching on YOUR terms, learn more about our Text Therapy Program.
Learn more about how LCAT can help improve your life at What We Do. 
Call or text us at 203-733-9600 or make an appointment.
https://lifecoachingandtherapy.com/wp-content/uploads/2020/01/sharon-mccutcheon-x8_VLfYWnFo-unsplash-e1580243307795.jpg
667
1000
Nicole Scrivano
https://lifecoachingandtherapy.com/wp-content/uploads/2020/12/logo-purple-horizontal.gif
Nicole Scrivano
2020-01-29 07:35:39
2020-01-29 08:07:11
Identity-Affirming Care