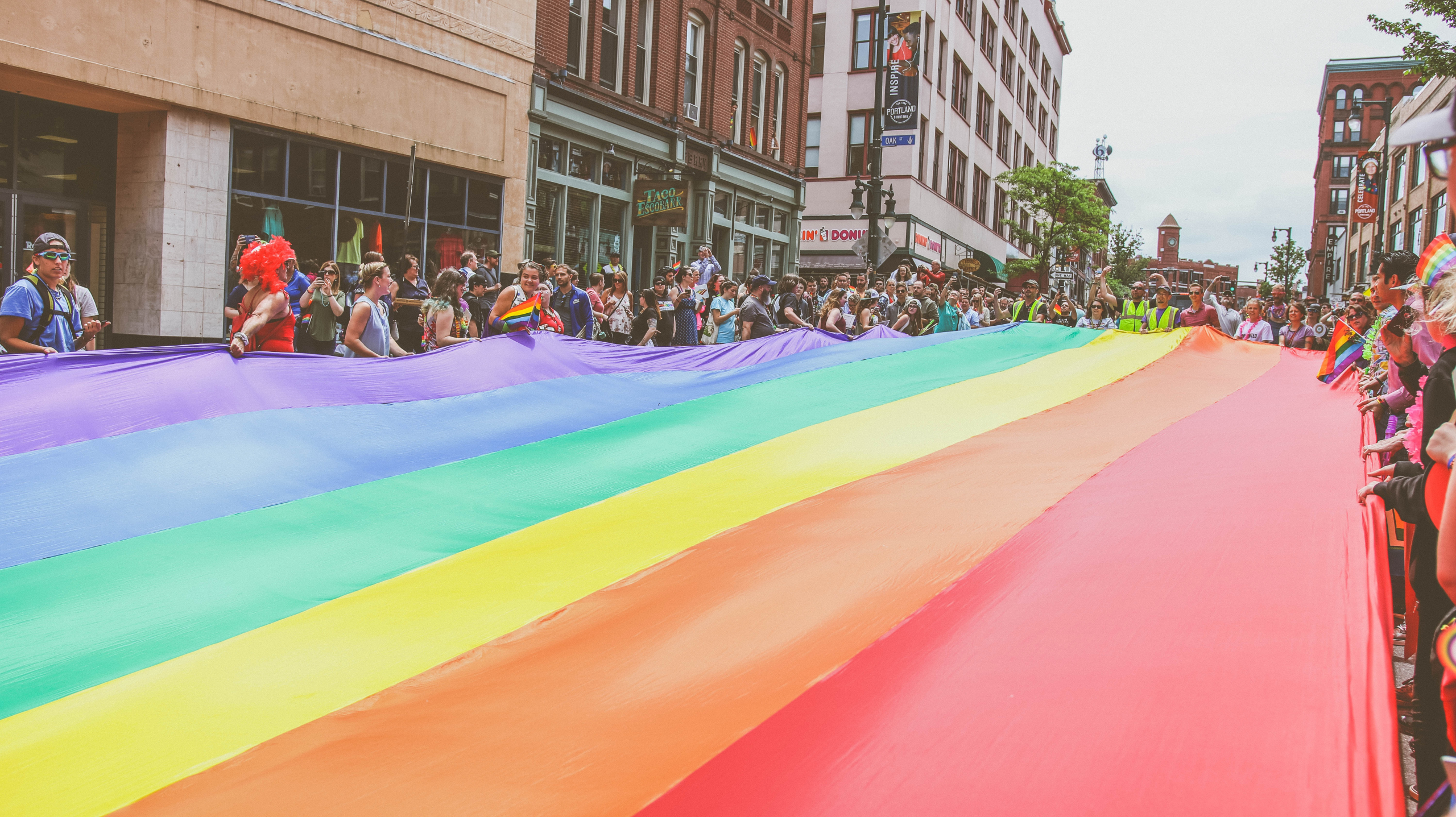 LGBTQ in the Media Over the Past 3 Decades
LGBTQ in the Media Over the Past 3 Decades
Over the course of the last 30 years there has been a noticeable shift in the representation of individuals who identify as LGBTQ in the media. 
The 90's and Early 2000s
As I was growing up in the 90's and early 2000's, there were some "gay" characters. Characters were typically gay or lesbian if any representation, and sometimes bisexual. 
Often characters at this time were used as comic relief and were not seen as serious.

Characters who identified as LGBTQ in media had stereotypical presentations and were usually side kicks or in the background. Stereotypes such as men being overly feminine, women being overly masculine. These characters were seen to be comic relief and characters with no substance. 
I learned that people were either gay or straight, and if bisexual people were included, they were shown to be promiscuous or confused. 
I watched people in these roles get made fun of and heard comments shaming those in the LGBTQ community. 
However, when Ellen came out on her show in the 90's, the world would be forever changed! Ellen's career took a drastic turn after coming out, resulting in her being shamed within pop culture. 
This showed queer people everywhere the social consequences of coming out and being authentically yourself. 
I think it is important to note systemically at this time, the Defense of Marriage Act was being signed into action – limiting marriage between a man and a woman, thus making it impossible for those of the same sex or gender to become legally married. 
Furthermore, what little representation there was of those on the gender spectrum were limited and often misused. Often times, main male characters dressed up as women to be "funny," yet rarely anyone who actually within the queer community. 
If anything, at times you would see drag queens in the background of more mainstream shows at parties main characters were attending. It was rare that you saw a non-binary or transgender character within the media at all. 
Although there was much negative representation of those identifying LGBTQ in the media, "Will and Grace" was a notable transitional show in highlighting queer people in main stream, heteronormative culture. 
Straight and queer people both adored this comical sitcom. 
Additionally, shows like Queer Eye for the Straight Guy, Queer as Folk, and the L Word also made appearances showing queer people as main characters. 
Many beloved starter packs for queer millennials as they began to come out! 
The Obama-Era
As the LGBTQ movement progressed post 2008, there became more shows that included LGBTQ individuals in the media and on television. 
Shows in the mainstream like Glee highlighted the queer community in more positive ways, celebrating various identities within the LGBTQ community. 
Celebrities like Lady Gaga, Ellen, and others began to be out publicly in ways that many queer people young and old were able to relate to. 
In Obama's presidency, we saw some massive changes in the legal system around adoption rights, marriage rights, and protections in various states surrounding sexuality and gender identity. Further supporting growth for LGBTQ individuals to be more present in the media. 
YASSSSSSSSS QUEEN: Now
Now in the age of Ru Paul, Queer Eye, and Orange is the New Black, there are countless shows, celebrities, and LGBTQ icons. 
Those who identified as LGBTQ in the media were once seen as a comic relief or shameful, and now are getting more air time and being celebrated. 
This includes people who identify outside the gender binary. There are more and more celebrities coming out as non-binary or gender queer such as Janelle Monae, Jonathan Van Ness, Sam Smith, and Miley Cyrus. 
Furthermore, there are many individuals in the media showing allyship and speaking out in support of the queer community. 
There seems to be a cultural shift allowing those on the queer spectrum and their allies to be able to create a varied experience of queer people in the media. There still is work to be done to include more people of color within media representation as LGBTQ characters and people in the media continue to be more seen.
Breaking down barriers and stereotypes helps diversity us and create a vibrant community!. 
If you know someone that would benefit from this information, feel free to share it.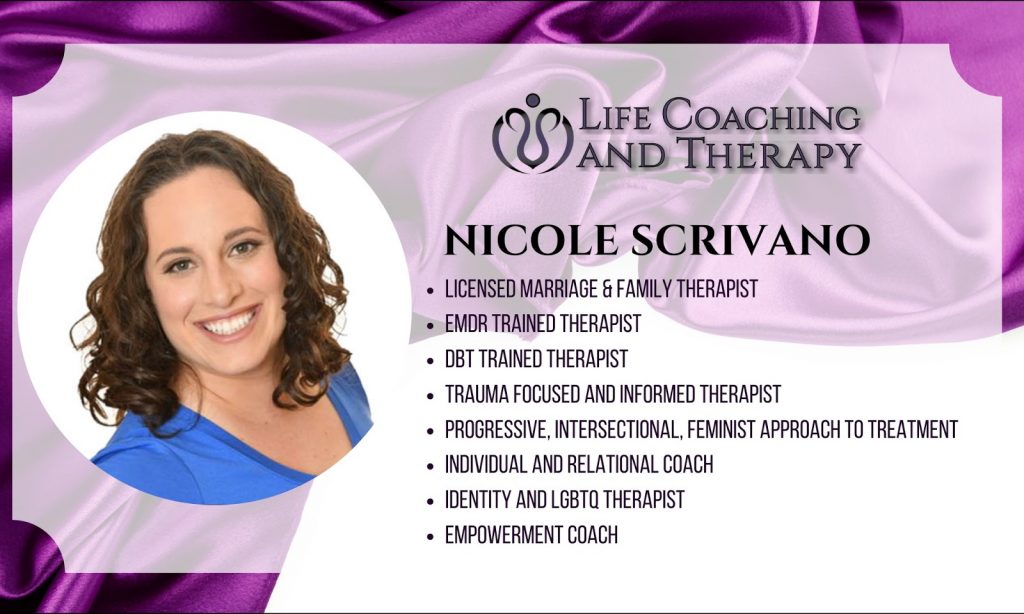 Life Coaching and Therapy (LCAT) is a relationship coaching and sex therapy practice that transforms our clients lives through our flexible, multi-technique approach and pleasure-skills training provided by systemically-trained and licensed therapists! 
Our team of compassionate, licensed therapists and certified sex therapists help Millennials and Baby Boomers alike who visit us for a variety of relationship, intimacy and sex problems. 
LCAT provides on-site appointments, as well as video chat and text therapy programs. For clients hoping to take their intimate lives to the next level through personalized coaching on YOUR terms, learn more about our Text Therapy Program.
Learn more about how LCAT can help improve your life at What We Do. 
Call or text us at 203-733-9600 or make an appointment.
https://lifecoachingandtherapy.com/wp-content/uploads/2020/02/mercedes-mehling-SKLSceAHpR0-unsplash-scaled.jpg
1437
2560
Nicole Scrivano
https://lifecoachingandtherapy.com/wp-content/uploads/2020/12/logo-purple-horizontal.gif
Nicole Scrivano
2020-02-05 08:04:06
2020-02-05 08:04:06
LGBTQ in the Media Over the Past 3 Decades