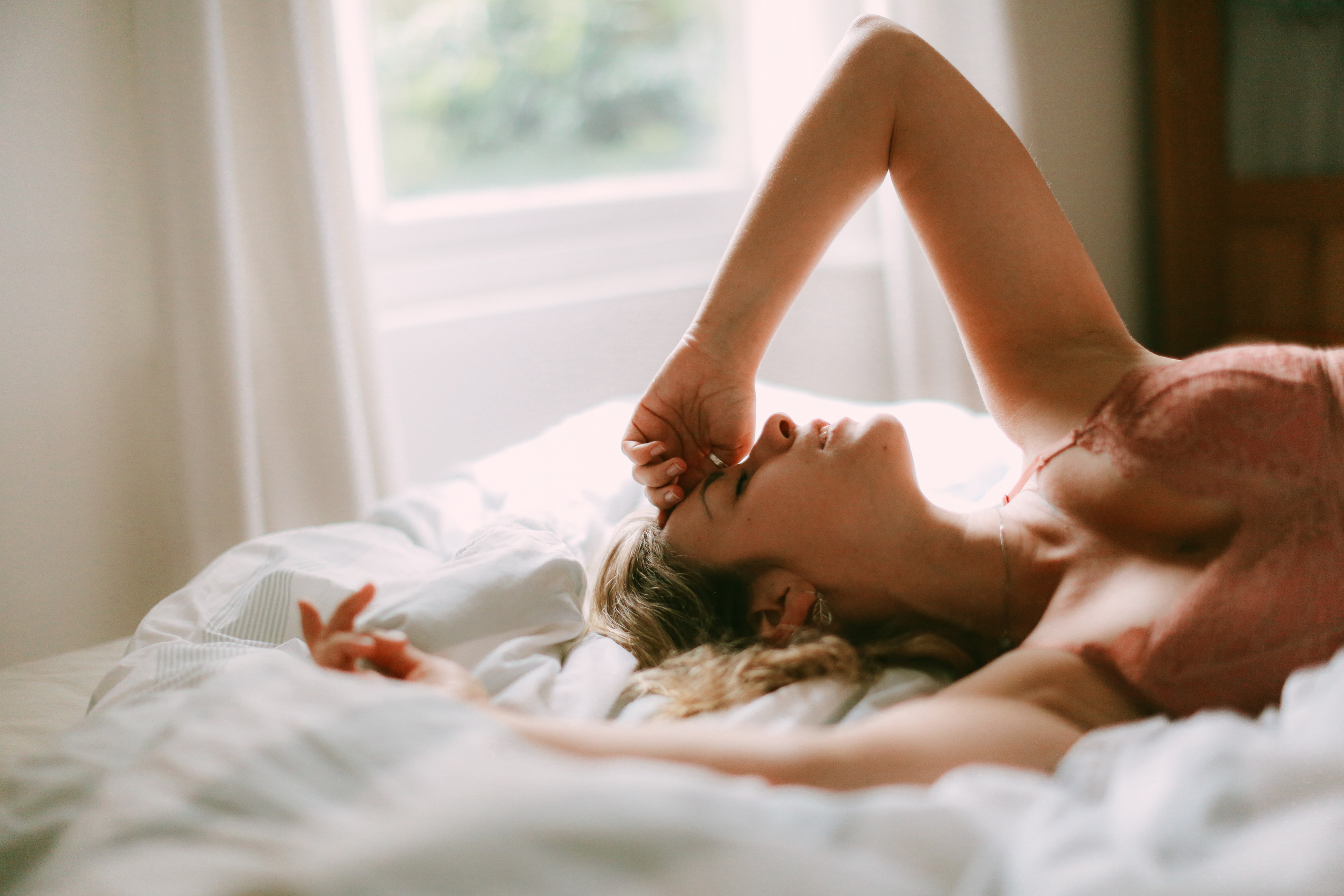 Female Masturbation – Owning Pleasure with Virtual Erotic Recess
Female Masturbation – Owning Pleasure with Virtual Erotic Recess
In November 2019, I wrote about my first time attending Betty Dodson's Bodysex weekend – a weekend centered on female masturbation. 
Can you imagine female masturbation occurring online for pleasure, instead of for pornography? 
Coronavirus created a space where that was possible! Globally! 
Then Coronavirus Hit
It's been months since my Bodysex experience, and naturally, I was aching for more; yet Betty and Carlin's BodySex was sold out the Goop episode, BodySex 2020 would be sold out… 
All of their workshops are done in person. 
The effect of showing your genitals and orgasming in front of people you just met is incredibly delicious and empowering; so much so that most attendees report it to be "life changing." 
Coronavirus threw a wrench into the plans of pleasure though. 
All of BodySex workshops were canceled to meet social distancing requirements. As I would imagine Betty and Carlin must have been bummed. However, within a couple weeks, the news came forward that Erotic Recess would be moving forward… on Zoom!
Yes, you read that right. Female masturbation for pleasure on Zoom. 
We would be part of piloting a new program of sexual pleasure from our own homes. 
Imagine a bunch of women on the same screen – totally nude – exploring and celebrating their own body together! 
I was intrigued to be a part of seeing if this experiment would "work" in the pandemic. 
Would the virtual Erotic Recess seminar hold a candle to the in-person BodySex that included female masturbation?
How Did It Go? 
Being a part of a virtual seminar is obviously different from meeting in person. 
Sitting in a circle with attendees facilitates a natural interaction and conversation flow. 
You take turns by… going around the circle. 
It's also easier to read people's moods when you can feel their energy up close.
Still, I was just excited that technology has enabled us to do this! 
After all, even in the face of a pandemic, pleasure must go on…
We started with a bit of boundary setting to begin! 
That happens in every seminar anyway, and it's especially important over webcams. 
Carlin held a sacred space and was clear about no penises in the circle!
Female Masturbation For Global Healing
Erotic Recess leaves no room for avoidance or shame. 
We embrace our bodies, own our pleasure, and celebrate our vulvas for the incredible gift they are! As the workshop progressed, we talked about orgasms and masturbated in front of our computers, focused totally on pleasure and the solidarity of connection. 
It was great seeing how so many women experience and approach orgasm so differently. All of us better understand that there is no "right" way to be in pleasure. All of us realize that there is no "one" camera angle that works for all adult female bodies and movement abilities. 
My Virtual Female Masturbation Takeaways
Here are some of my main takeaways:
Ownership is SO important – During the workshop, attendees are discouraged as much as possible from talking about how others have affected their sexuality. The emphasis is on owning your eroticism. You get to decide that you deserve pleasure and bask in its glory!

The Right Tool Helps – millions of women will celebrate Betty Dodson for the rest of their lives to thank her for making the vibrator mainstream. Due to Carlin Ross and the future of BodySex, the pleasure continues… virtually! 

Sex tools are a godsend for women, particularly those who struggle to orgasm. My husband recently bought me the

Le Wand Feel My Power Special Edition.

 

I have to say, along with lubing up and Betty's Barbell, it works wonders! 

Strategize with different toys and options until you find the one for you.
Once again… pleasure is gorgeous and healing! I have seen thousands of nude bodies at this point, and I just want to say that during female masturbation, most bodies have similar responses, and have sounds of joy.  Instead of shaming self-touch, celebrate it. This process works if you work it.
Virtual Erotic Recess Works
In the end, even Coronavirus could not stop our pleasure.
The 16+ women who have shared their screens alongside me have adapted to our new reality, and it didn't dampen the experience. Each of us came away refreshed and excited to feel more pleasure and be free with our bodies. As Betty always says, "Better orgasms, better world".
I am so grateful that I get to do this for a living! Erotic Recess is a wonderful reminder to me of how impactful sex therapy is and how many women can change their lives, not just with intimacy, through this process. It's an incredible experience and I'm moved every time to be a part of it.
If you're interested in Betty Dodson seminars like Bodysex, check them out now! You'll be glad you gave it a try.
As some of you may know, pleasure is healing and female masturbation is often the key to unleash the power within. 
We grow through pain and pleasure, usually when we are uncomfortable. 
During this time of a global pandemic, we use female masturbation and self-pleasure during the sexual stimulation process to increase the feel-good hormones in your body! 
Whether or not you reach the release of orgasm, the bodily function that sometimes occurs during sexual interaction, isn't the goal. The purpose is to connect with you. 
Follow the advice of Dr. Betty Dodson, the Queen of Female Masturbation, by checking out her NYT article.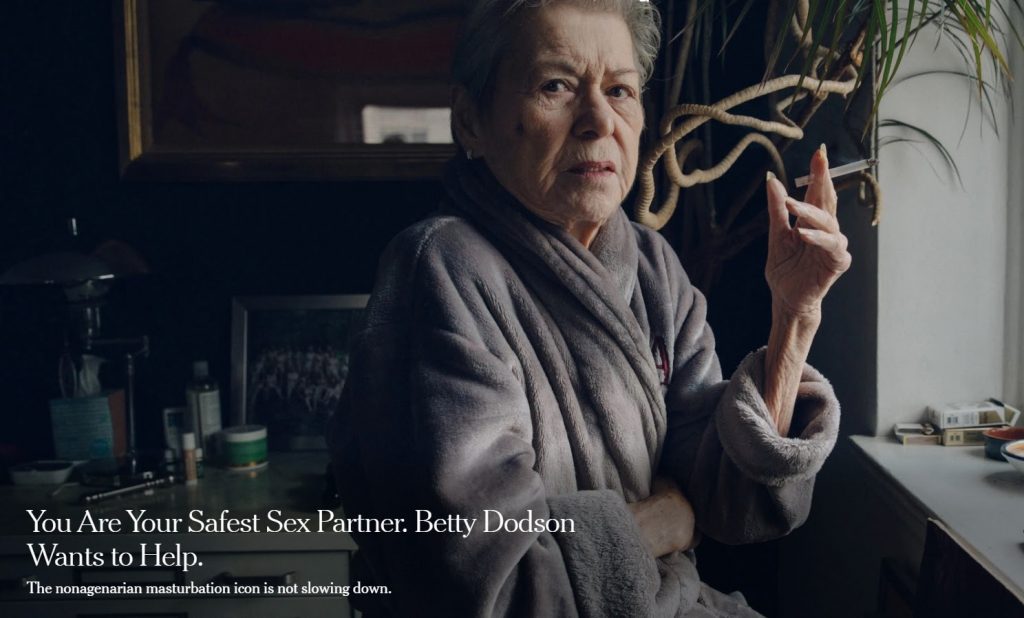 You Are Your Safest Sex Partner: Betty Dodson Wants to Help
You can get more free content on relationship and sex tips by checking out my Youtube Channel – The Sex Healer. 
Are you ready to learn more and unlock a more satisfying experience? 
Get your copy of Bliss: Proven Solutions for Improving the Female O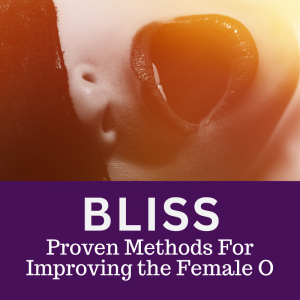 https://lifecoachingandtherapy.com/wp-content/uploads/2020/04/woman-laying-down-on-bed-near-window-1841636-scaled.jpg
1707
2560
Amanda Pasciucco
https://lifecoachingandtherapy.com/wp-content/uploads/2020/12/logo-purple-horizontal.gif
Amanda Pasciucco
2020-04-24 08:50:56
2023-03-07 11:29:19
Female Masturbation – Owning Pleasure with Virtual Erotic Recess