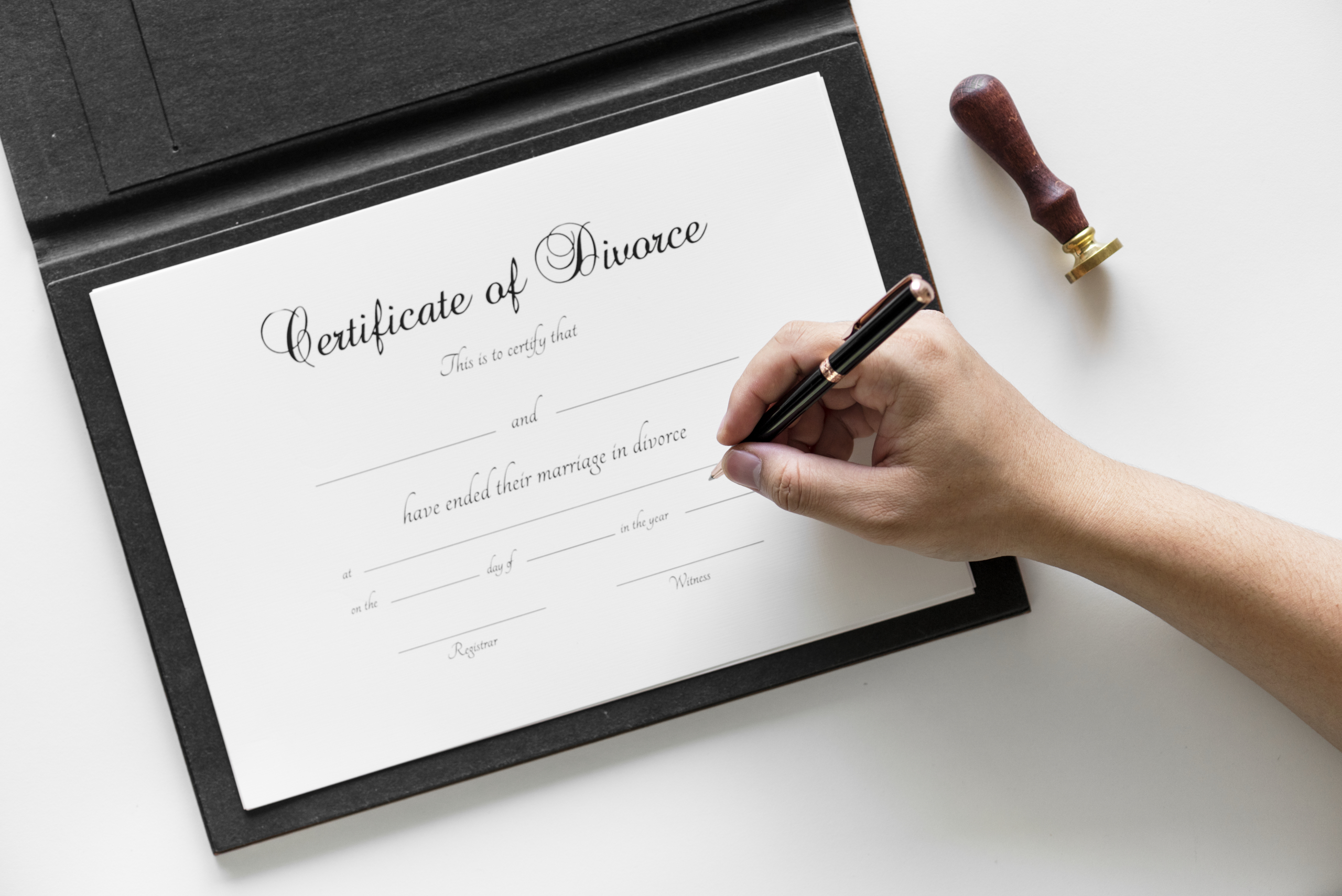 Consequences of Divorce – It's Not All About You
Consequences of Divorce – It's Not All About You
Have you ever wonder about the consequences of divorce?
When you're in the thick of marriage hell, breaking away seems like the only option. While you and your spouse are screaming at each other from different rooms, you're probably dreaming about what life away from them would be like.
You're sleeping in separate rooms, barely speaking, and you haven't had sex in months. If you're just roommates, why not make it official and call it quits? There's probably someone out there waiting for you who's kinder, kinkier, and will love you for you, right?
Divorce isn't always the magic pill people who are struggling in their relationship expect it to be. Starting over can be just as hard, and the decision impacts the people around you as well.
The Divorce Disclaimer
Let me preface this discussion on divorce with support for anyone who is suffering or been through marital abuse. It's been very saddening to hear that police are receiving higher numbers of domestic violence reports during the Coronavirus quarantine.
Too many, people, especially those with children, endure abuse in marriage. Your mental and physical health comes first.
Thinking About Getting Out?
This is for you if you're considering divorce because things simply stopped clicking between you and your spouse. The state of your relationship is a far cry from the cohesive bond you shared once upon a time. Things have deteriorated to the point where you're no longer happy.
Here are 8 consequences of divorce that you should consider as you put the divorce on the table.
Communal Grieving
It's easy to think of divorce as like some event where you break the chains negativity you've been bound in for years. In reality, divorce is like a slow grind filled with grief that often ends in a whimper. And you're not the only one grieving.
While you may not care so much about what your spouse is going through, your parents, those great in-laws, your children, and all of the friends you've made throughout your marriage share in your grief.
Financial Decisions Have a Huge Impact
So many unhappy couples are in such a rush to get out that they make unwise financial decisions that impact them for years. You should carefully comb through your finances and have good legal representation to make sure you're getting a fair deal.
Unwinding your assets can be complicated. What if you own a business together? Does the prospect of paying spousal support for decades change your attitude toward divorce? Splitting up is often more work than you think.
It's Rarely as Amicable as You Think
Even if you're a couple that comes peacefully to terms that you no longer belong together, divorce is never going to be as easy or painless as you think.
All of a sudden, you're going through who gets what and your partner digs their heels in over keeping the dog. You decide to retaliate by claiming the bedroom furniture. Things can spiral downhill quickly.
You need to be prepared for the worst.
Disappearing Friends
Your friends are going to have a hard time accepting and navigating your divorce. Usually, they feel like they need to take sides.
Even if they remain cordial, eventually you'll notice some of your friends have unfriended you on Facebook or get in touch less often. It's not that they don't like you. They just like your ex more and don't want to have to guard what they say around you.
Consider that more than just the relationship with your spouse is going to be affected by divorce. Even though they may have good intentions, they're going to feel uncomfortable with the new dynamic. As a result, some of your friends may distance themselves.
Kids Get It the Hardest
As a parent, divorce is an excruciating decision. No matter how much you hate your spouse, you'll worry about ruining your kids' lives growing up in a single-parent household. Divorced parents have a very challenging time entering new relationships as well because they're hesitant to put their kids through any more trauma.
Your children will no doubt suffer from divorce. You'll likely get to see them less often, and during the divorce process, they'll probably see sides of your and your spouse you'll wish they didn't.
Your Ex May Flourish – Can You Handle It?
Are you emotionally stable enough to see your spouse thrive post-divorce? What if they find new love before you do or get a promotion at work with all that free time? You're not the only one stuck in a challenging relationship.
You need to realize that your partner may benefit from divorce just like you're hoping to, so get ready for that.
Behavioral Patterns Exist
Whenever you are ready for another relationship, you're going to bring emotional baggage along with you no matter what. If you were married for a long time, then behavioral patterns have set in that you may not be able to identify yourself.
Working with a therapist can help avoid dragging your new partner into bad old habits that are hanging over from your divorce.
Not Everyone's Going to Agree
Not everyone sees the intimate details of what unwound your marriage. There's a chance even your family will carry some resentment because they love your ex! They always loved your ex and are sad to see them go.
They may harbor some resentment over your divorce, even while they say they completely support your decision.
The bottom line is divorce is hard. While some marriages can be saved, divorce is sometimes the only healthy option. Just know that, even without kids, it's about more than just the two of you, and feeling that relief of separation isn't everyone's reality.
Divorce has significant consequences that will follow you for years. Certainly, staying in a state of misery with your marriage is not fun either! Weigh your options carefully and lean on professionals you can trust to make the best decision for you and your family.
You can get more free content on relationship and sex tips by checking out my Youtube Channel – The Sex Healer. 
If you know someone that would benefit from this information, feel free to share it. 
Life Coaching and Therapy (LCAT) is a relationship coaching and sex therapy practice that transforms our clients lives through our flexible, multi-technique approach and pleasure-skills training provided by systemically-trained and licensed therapists!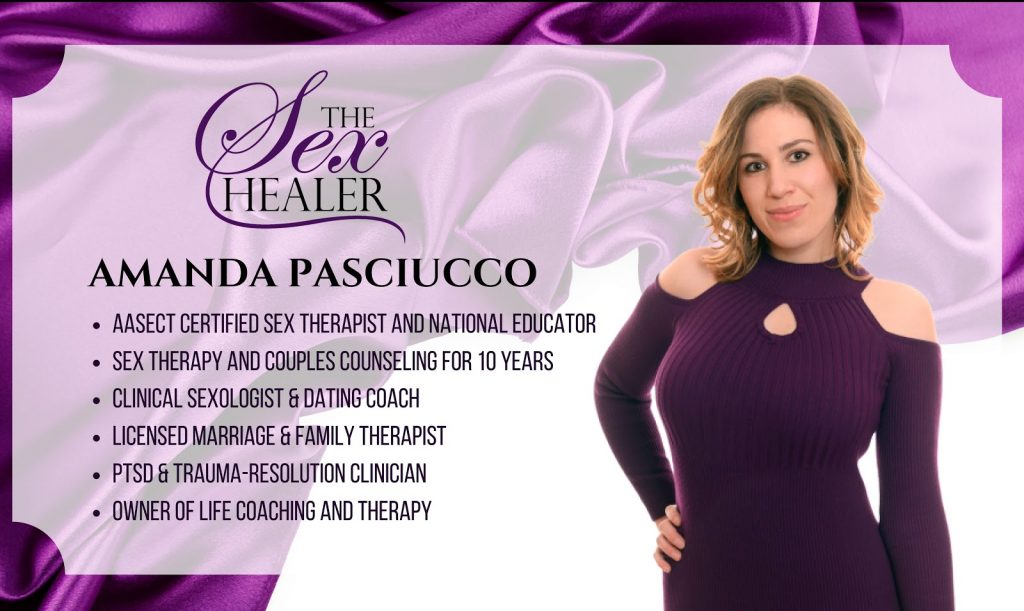 Our team of compassionate, licensed therapists and certified sex therapists help Millennials and Baby Boomers alike who visit us for a variety of relationship, intimacy and sex problems. 
LCAT provides on-site appointments, as well as video chat and text therapy programs. For clients hoping to take their intimate lives to the next level through personalized coaching on YOUR terms, learn more about our Text Therapy Program.
Learn more about how LCAT can help improve your life at What We Do. 
Call or text us at 203-733-9600 or make an appointment.
https://lifecoachingandtherapy.com/wp-content/uploads/2020/05/image-from-rawpixel-id-380075-jpeg-scaled.jpg
1709
2560
Amanda Pasciucco
https://lifecoachingandtherapy.com/wp-content/uploads/2020/12/logo-purple-horizontal.gif
Amanda Pasciucco
2020-05-11 08:59:01
2020-05-11 08:59:01
Consequences of Divorce – It's Not All About You