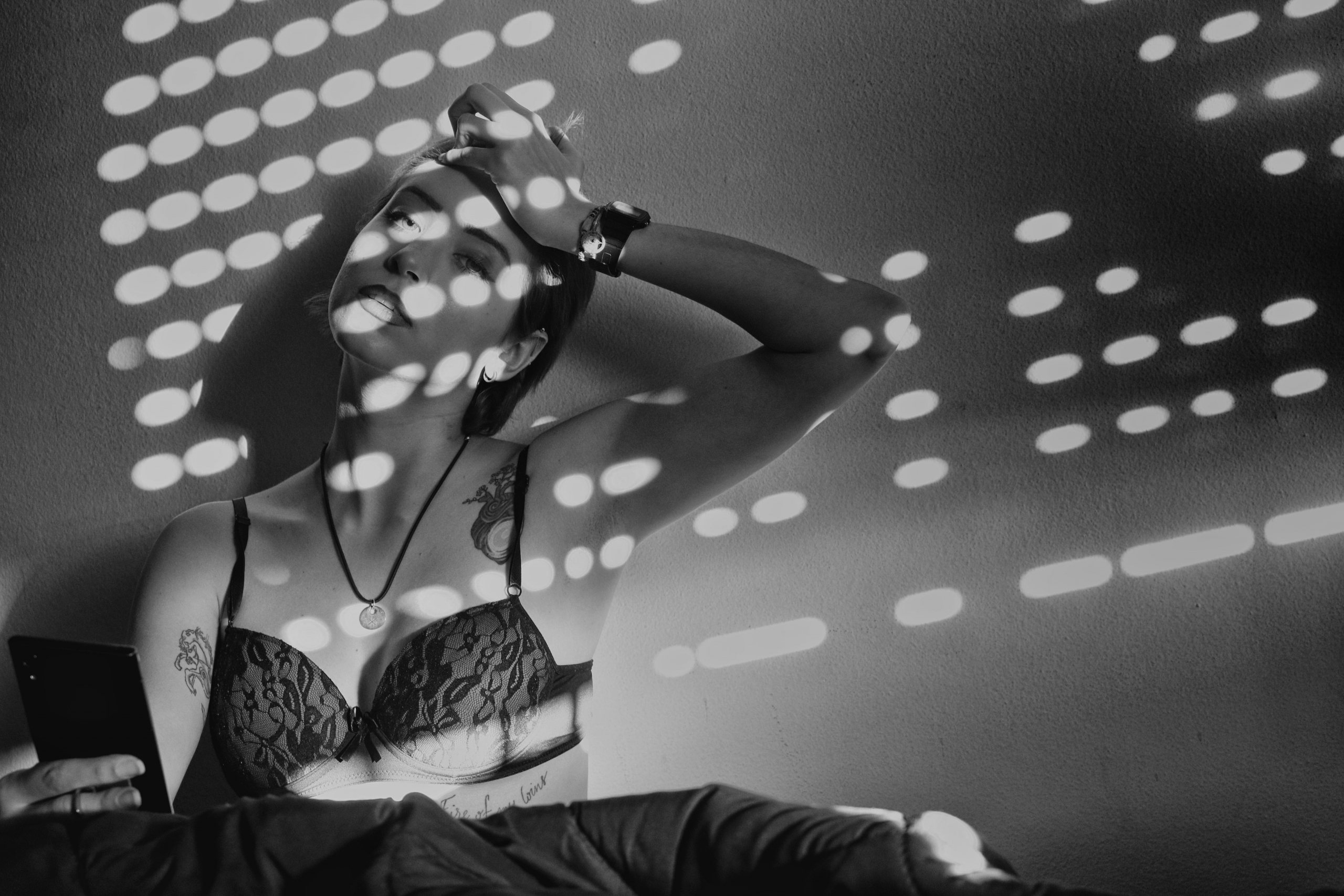 How Often Should You Masturbate?
How Often Should You Masturbate?
The question "How Often Should You Masturbate?" has probably been entered into Google more times during the Coronavirus than ever before in history. I mean, we're quarantined, what else are we supposed to do? 
NYC government even went so far as to recommend masturbation, saying that you are your safest sex partner and that masturbation was the surest way not to contract the virus from sex! 
The only caveat being you wash your hands, with soap, regularly… please. 
If you're someone with high sexual desire, all it takes is a change of the wind, a single fleeting thought floating across your mind to trigger the thought, "Hey, maybe I should get off right now."
If you're not so high in desire, you might also be masturbating more than you were pre-pandemic. That's normal given how much time we have on our hands. After all, there's only so much Netflix you can watch, right?
Thankfully, masturbation is a godsend for people locked away in quarantine. Especially for our single readers, masturbation can give you a dose of self-love while you abstain from sex with partners due to health concerns.
Is there such a thing as too much masturbation? Let's take a look!

The Health Effects of Masturbation
Well, we know for sure that masturbation doesn't spread STDs, and you won't get pregnant, so check those boxes.
The main concern with masturbation is self-harm. If you're masturbating a lot, or if you're not following a few steps, you can end up chafing your skin or get sore. That's not that serious, yet it can be uncomfortable.
You want to wank it knowing that there's the potential to go again another day soon, so make sure you do the following:
Wash your hands – keep things as sanitary as possible. Germs or dirt can cause an infection that can last for days.
Use Lubricant – Take it easy on your genitals. This will go a long way in preventing sores or redness. It will also feel better and likely will make your orgasms more intense.
Pace Yourself if It Hurts – You know your own body, so don't let your desperation for an orgasm cause you to hurt yourself. Stop masturbating if you start to feel more pain than you'd like.
Use a Good Vibrator if You Can – Get a quality sex toy that will take you over the edge!
Masturbation is Normal!
Unfortunately, for religious, cultural, or other societal reasons, masturbation lived in the shadows for decades. It was something we all did; we just couldn't talk about it.
A lot of people grew up with a lot of shame around self-stimulation and still struggle to talk about it today. Thankfully, there's much less stigma around masturbation these days. Maybe enough people have been caught or there have been enough movie scenes featuring masturbation that we've all learned to get over ourselves a bit.
Masturbation is a great way to relieve stress, feel good and engage with your sexuality. Indeed, it's one of the best ways people who struggle with sexuality can become familiar with their bodies.
I often counsel clients who can't orgasm or wrestle with shame around sex to masturbate more so they can become more comfortable with their genitals and feeling turned on. It's too bad when people feel negative about the way their bodies can make them feel.
If you ever feel shame or doubt about your masturbation, you can talk to a therapist about your emotions. They can help you realize that it's completely normal and even can be a healthy activity. Don't waste any more time worrying about masturbation. If anything, try to learn how to do it better so you have more fun and orgasm more intensely!
The Social Exception to Masturbation
Perhaps the one exception to masturbation is if you're denying yourself human connection or masturbation is getting in the way of being productive.
Some people with trauma or who want to hide from other problems can masturbate obsessively. In these cases, it's not the masturbation itself that's "too much". It's the inclination to distract from real life. Running and hiding is something we should avoid whether it's jerking off, drugs, video games, shopping, you name it.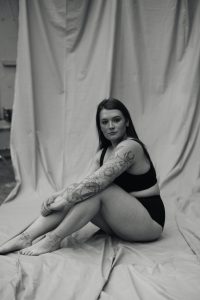 Hopefully, we're all leaning a bit harder on masturbation during quarantine to blow off some steam and tide us over until we can get back out on the dating scene. However, if you're finding that you're jerking off multiple times a day and you just can't get to that work project, then maybe you need to pace yourself.
Don't let masturbation, or any behavior for that matter, get in the way of doing the things you need to feel good about yourself. That means exercise, work, interactions with family and friends, and a slew of other things you should be doing in quarantine to get emotional and physical support.
The one thing I will say, though, is to avoid demonizing masturbation. Technically, there is no such thing as masturbation too much. No, you're not going to go blind. Relax.
Saving Your Bullets for the Big One
If you're a pro masturbator, then you know that masturbation frequently affects how your orgasms feel. Blasting off a bunch of rapid-fire bullets is different than saving up for a few days and dropping an orgasm bomb.
If you've been on a solid run of one to two times per day, add a little suspense to your life and wait a couple of days. Your orgasm will probably be longer and more intense because you've built up for a bit. Learn about edging and how it can supercharge your orgasms.
Most of all, make sure you're enjoying the act. I talk to clients to whom masturbation is like brushing teeth, it's just part of the daily routine. That's fine if it works for you, all I would say it to take some time every once in a while, to feel your body and experience your sexuality at a deeper level.
Masturbation, when done right, can be an intense, healing experience. While it's never going to hold a candle to sexual connection and intimacy with another person, it is still awesomely available.
During all of our downtime, make the extra effort to make masturbation better than ever!
You can get more free content on relationship and sex tips by checking out my Youtube Channel – The Sex Healer.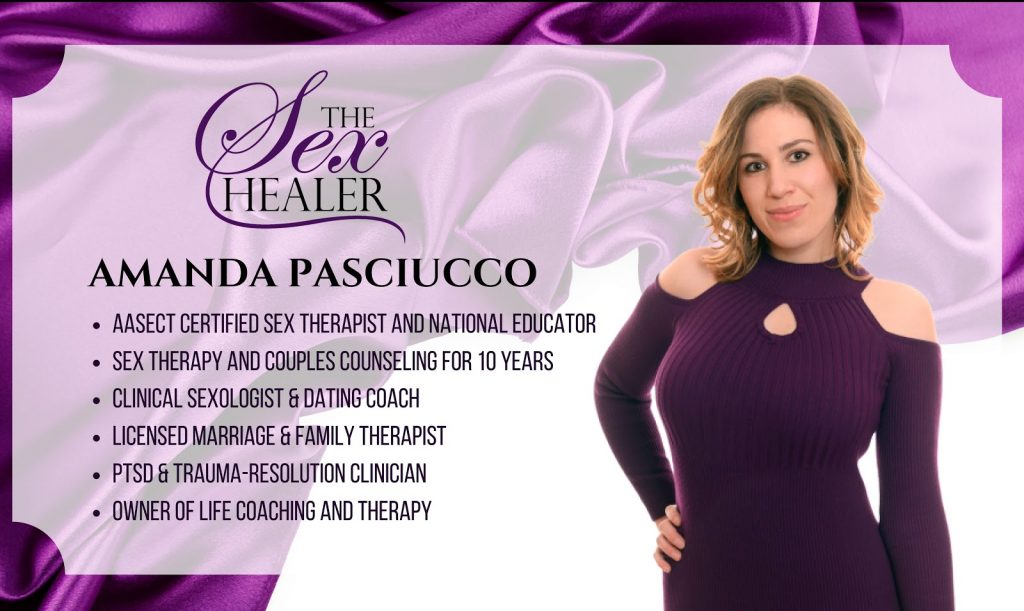 If you know someone that would benefit from this information, feel free to share it. 
Life Coaching and Therapy (LCAT) is a relationship coaching and sex therapy practice that transforms our clients lives through our flexible, multi-technique approach and pleasure-skills training provided by systemically-trained and licensed therapists! 
Our team of compassionate, licensed therapists and certified sex therapists help Millennials and Baby Boomers alike who visit us for a variety of relationship, intimacy and sex problems. 
LCAT provides on-site appointments, as well as video chat and text therapy programs. For clients hoping to take their intimate lives to the next level through personalized coaching on YOUR terms, learn more about our Text Therapy Program.
Learn more about how LCAT can help improve your life at What We Do. 
Call or text us at 203-733-9600 or make an appointment.
https://lifecoachingandtherapy.com/wp-content/uploads/2020/05/grayscale-photo-of-woman-wearing-bra-3462163-scaled.jpg
1707
2560
Amanda Pasciucco
https://lifecoachingandtherapy.com/wp-content/uploads/2020/12/logo-purple-horizontal.gif
Amanda Pasciucco
2020-05-08 09:36:07
2020-05-08 09:36:07
How Often Should You Masturbate?