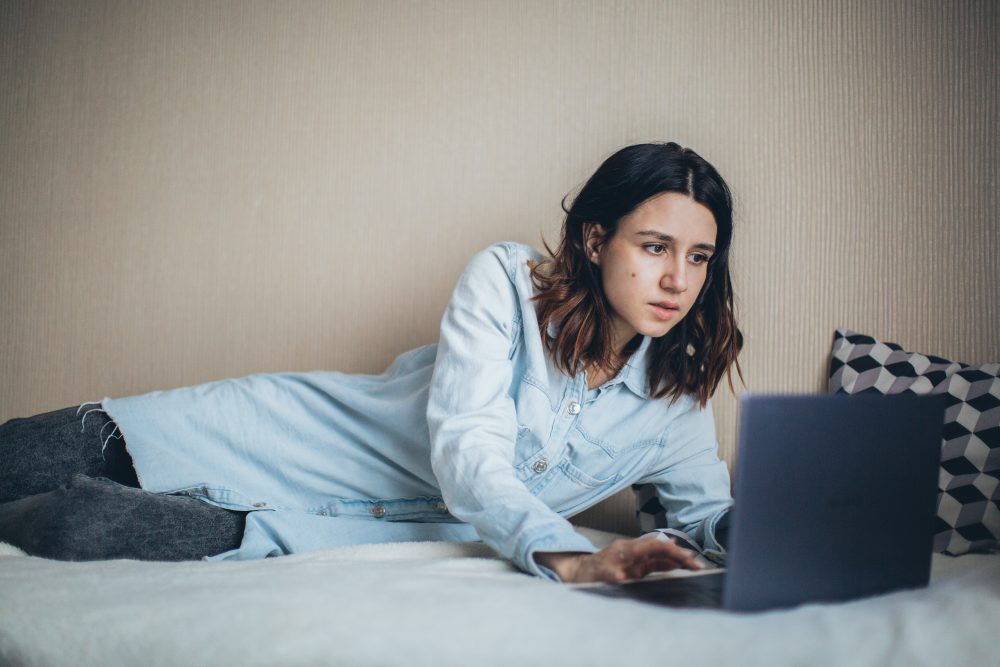 Do you know what Web Therapy is?
Do you know what Web Therapy is?
Let's talk about web therapy and how you can use it to navigate issues alone or with a partner.
The Coronavirus pandemic and the self-imposed quarantine that all of us are experiencing are certainly some of the most interesting moments in my over ten years of working with individuals and couples.
It's not exaggerating to say that for many people this is a traumatic event. Life has been turned upside down. You may have lost your job, known a loved one who got sick, or even been personally impacted by the disease. If you're lucky enough to be spared direct impact, the effects of quarantine and what we see on the news all day are still serious.
If anything, Coronavirus is giving us a lightning round of insight into how we all move through grief into acceptance. It's a turbulent time. Working with a therapist can help you understand why you are feeling the way you are and give you tactics to move through grief and get to acceptance.
That's true whether you're dealing with the effects of losing a job or the stress of a change in your home environment where you're home all day around the people you love.
I've been developing web therapy along with a text therapy practice to help individuals and couples identify and work through issues in real-time. I offer strategies and tips at the moment to help you push to another level even when you can't meet in person. Here's how my clients are using web therapy to get where they want to be.
How Individuals Use Web Therapy to Overcome Obstacles
I remember when news of Coronavirus first started to hit. Back then, which was not too long ago, it was easy to brush it off and think, "That's far away", or "It seems so removed from my life". In a matter of weeks, we've all come face to face with the pandemic.
What did that mean for all of my clients? What happened to the people I meet regularly who were seeing real progress? Suddenly, meeting in person was no longer feasible. Luckily, I'd been working for years on web therapy strategies to manage the transition.

Working with clients over the web, we almost went through a crash course on how to manage the stages of grief. Many of them initially felt anger at the disruption in their lives. Emergencies can bring out the worst in people, and unfortunately, negative behaviors and opinions were broadcast everywhere. It was easy to get caught up.
Each client is still somewhere along the anger, bargaining, fear, and depression. It comes and it goes as we work to adjust to our new realities. With web therapy, we were able to maintain a regular communication to deal with the ups and downs.
What's great about it is that you're able to sign up for a week or a month, however long you think it serves a purpose or helps you deal with the issues you're struggling with.
The Couples Counseling Cure
Web therapy has helped many of the couples I meet with in person. I've found that younger people often prefer using web and text, and it is even surprising how older couples have taken to meeting online because they can carve out space in a room inside the house even with the whole family home.
I've streamlined my strategies for couples into online and text therapy modules. We do something I call Triangulation Within the Couple, where we maintain a group chat and respond in real-time to each other's concerns and celebrate our successes together when we meet online!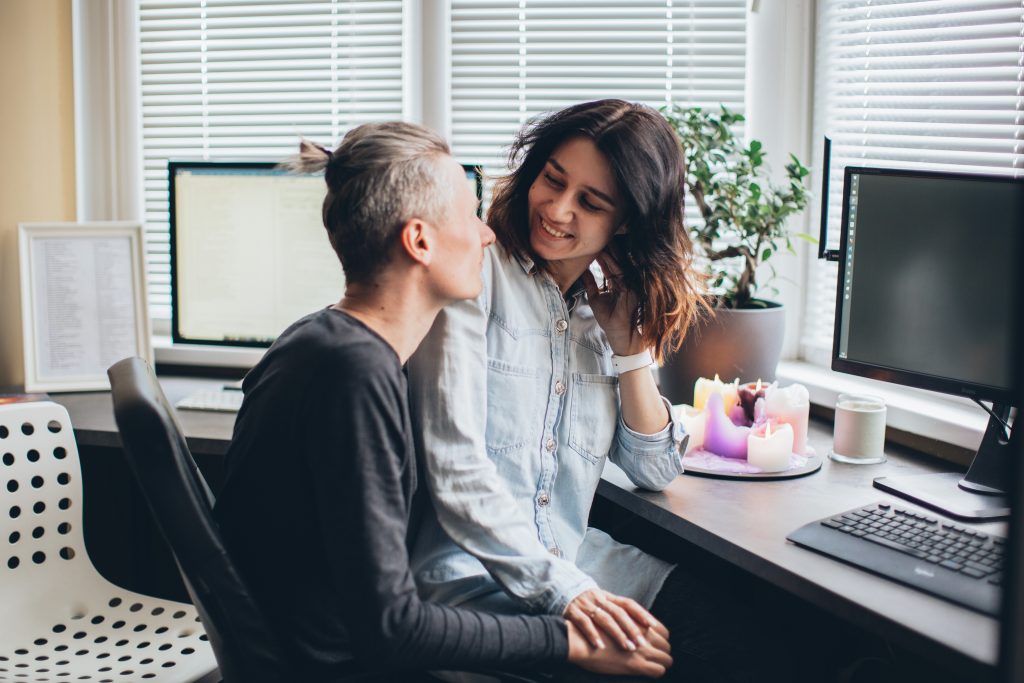 That's been incredibly effective during the Coronavirus pandemic because I'm seeing many couples struggle with staying home, balancing things like kids and chores while they experience anxiety over careers and the general outlook.
Web therapy provides an outlet for both partners to express concerns as they come up, and I provide tips on how to push through. In essence, I'm giving you a template that you'll have on hand to refer back to and use when you need it. It's been a lifesaver as couples still can work with a clinician from their homes.
I was using web therapy long before we all started living in quarantine and have seen its benefits for both helping couples overcome challenges and grow closer, and for others facilitate a conscious uncoupling to achieve the life they want. It's versatile and lends you critical support.
Using Web Therapy to Stay Connected
As a therapist, the connection between our health and our community is evident. What's happening around us affects our mental, emotional, and even physical health. The speed at which the Coronavirus disrupted our lives has helped many of my clients see it up close.
How can you stay healthy and balanced when you're hearing about the Apocalypse, closed borders, huge job losses, and other horrible news?
Web therapy delivers an outlet whereby you can express anger, frustration, depression, and other emotions, even when you're stuck in quarantine. Remember, these emotions are legitimate. It's ok to be angry or depressed about what's happening.
Connection is what all of us need in times of stress when we're dealing with trauma and uncertainty. Using online solutions allows me, as a therapist, to keep ties with you as you strive to create positivity in new circumstances.
It's still possible to form strong bonds with your therapist and see progress using your phone and meeting online. A 2013 peer-reviewed study found that, over the course of a six-week text therapy trial, "results indicated that the impact of exchanges and client–therapist alliance in text therapy was similar to, but in some respects more positive than, previous evaluations of face-to-face therapy." That's great news!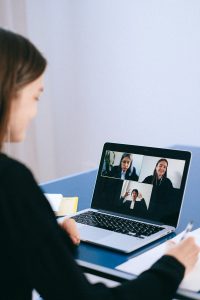 Working Toward Acceptance
If we look hard enough, we can find incredible examples of acceptance and resilience all around us. Communities are doing what they can to support businesses, healthcare workers, and neighbors. Stress has made many families come together and hopefully, we're on the phone more often with friends and distant family.
What's amazing about working through the stages of grief is that, eventually, we come to acceptance, where we can come together and create something new. The speed at which we're dealing with Coronavirus has certainly been a shock. As we move into acceptance, I think there are going to be some really great outcomes.
If you're missing regular meetings with a therapist or find yourself stuck in a stage of grief, web therapy could be the solution. Don't struggle with anxiety, fear, anger, or a sense of hopelessness alone. Discover tools to help overcome negativity and work on your relationships with the help of an expert. You'll see an immediate impact on the way you communicate with yourself and others.
You can get more free content on relationship and sex tips by checking out my Youtube Channel – The Sex Healer. 
If you know someone that would benefit from this information, feel free to share it. 
Life Coaching and Therapy (LCAT) is a relationship coaching and sex therapy practice that transforms our clients lives through our flexible, multi-technique approach and pleasure-skills training provided by systemically-trained and licensed therapists!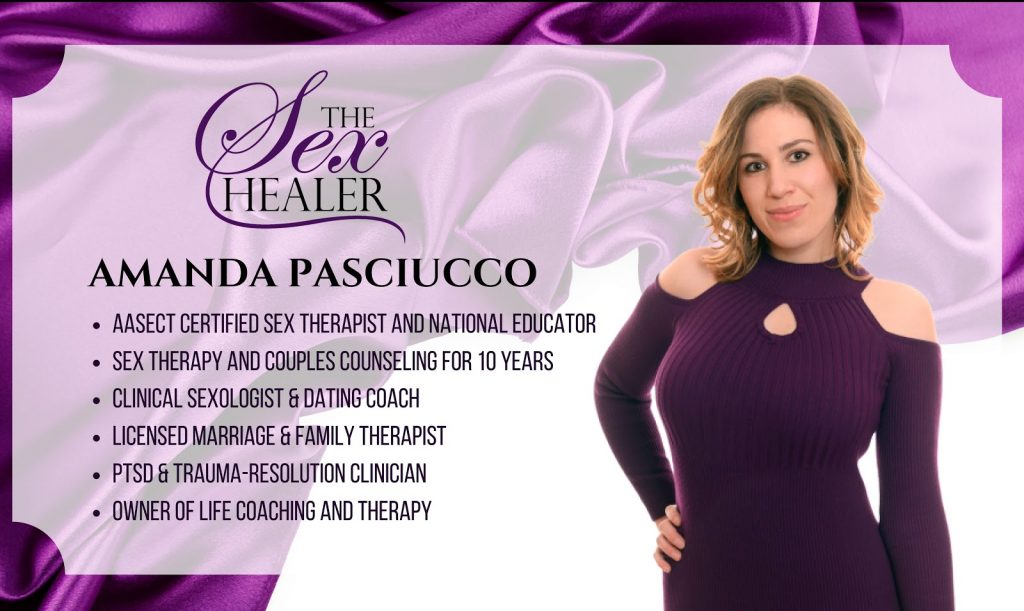 Our team of compassionate, licensed therapists and certified sex therapists help Millennials and Baby Boomers alike who visit us for a variety of relationship, intimacy and sex problems. 
LCAT provides on-site appointments, as well as video chat and text therapy programs. For clients hoping to take their intimate lives to the next level through personalized coaching on YOUR terms, learn more about our Text Therapy Program.
Learn more about how LCAT can help improve your life at What We Do. 
Call or text us at 203-733-9600 or make an appointment.
https://lifecoachingandtherapy.com/wp-content/uploads/2020/06/woman-working-at-home-4008836-e1592253740375.jpg
667
1000
Amanda Pasciucco
https://lifecoachingandtherapy.com/wp-content/uploads/2020/12/logo-purple-horizontal.gif
Amanda Pasciucco
2020-06-12 09:16:45
2020-06-12 09:16:45
Do you know what Web Therapy is?