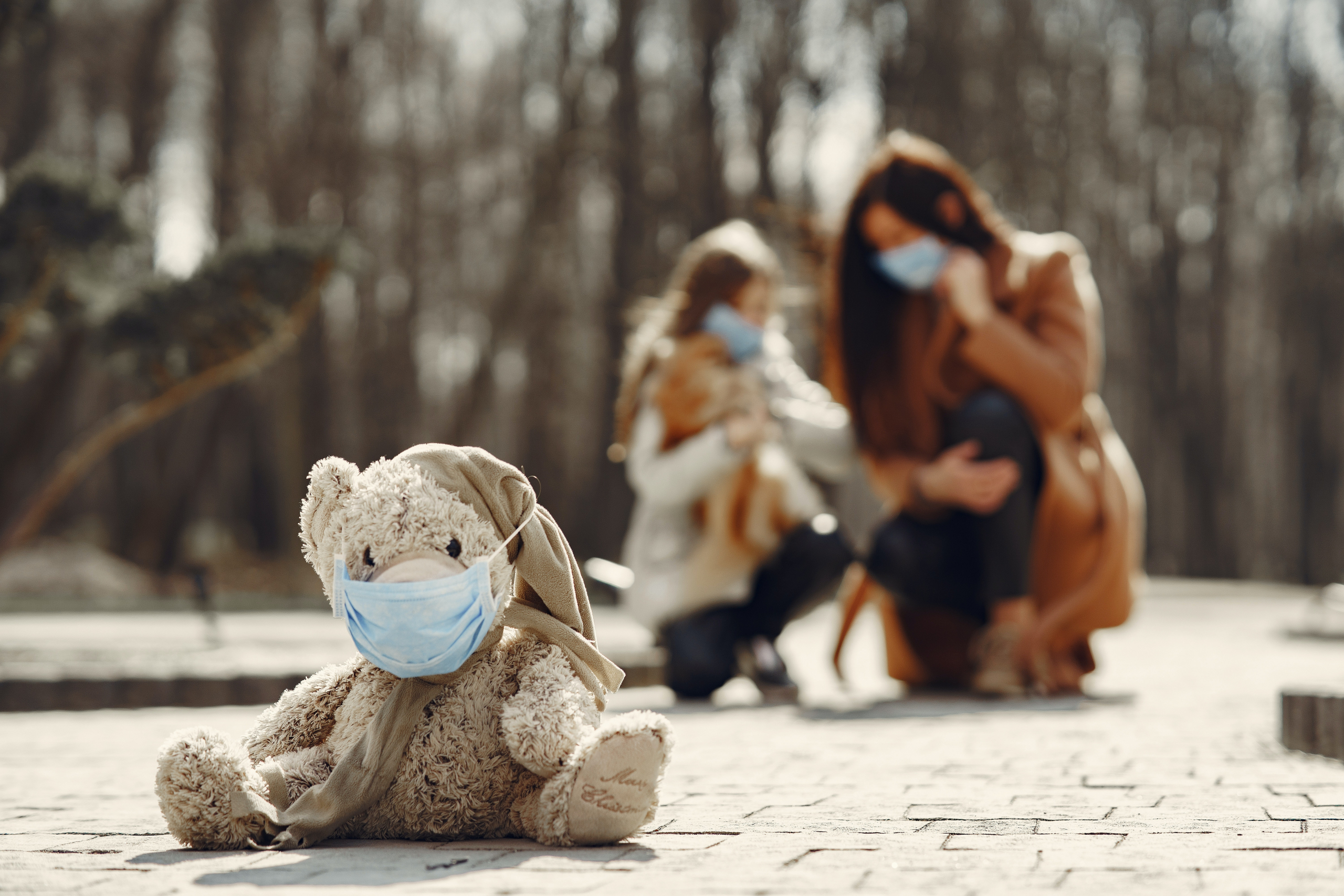 Parenting in a Pandemic
Parenting in a pandemic; 2020 has proven to be one of the most unique years in modern history! 
Most notably due to of COVID-19 or the Coronavirus, parenting in the pandemic has become a primary focus! 
A notable challenge has been parenting in a pandemic, especially during the quick changes.
Parenting during a pandemic has proven to be much more difficult than I think many parents predicted. 
I have spent many sessions working with parents discussing: the lack of accessibility or time they have to balance the needs of their kids, work (paid or unpaid), finances due to job changes or loss, online schooling, and everyone home with limited opportunities outside the home. 
Stressors of Parenting in COVID-19
What became clear to me throughout this is that each unique age and stage of the child determined challenges for children. 
For me, I am a single mother of a 1 year old so my daughter loves being with me and those that love her. She enjoys exploring wherever she is or whatever is in front of her… for instance, she loves shoes. 
So entertaining her was less of an issue for me as it may be for many parents with older children. 
For me, I have found socialization and consistent attention to be the most difficult when one is juggling all these roles at once. 
For other parents, taking on the schooling process has shown to be a major and stressful undertaking. 
Other parents cite "keeping kids busy" as a primary stressor or concern. 
Whether it is social-emotional development, ability to engage in varying activities, mental health, stress level, motivation, or something else, parents are sharing new and creative ways to meet their kids needs.
Many parents shared these woes, whether their children were young like mine or school aged. 
A predominant developmental task for childhood is socializing, exploring, and learning (language, emotions, people, etc.). 
COVID19 has certainly inhibited the ability to socialize and confronted them with learning and exploring in ways that parents typically do not do. 
Many parents, including myself, have had to find creative ways to build social and emotional development in children with the limited resources we have. 
Parents have shared finding new hands-on activities, exciting ways to utilize technology, going back to old school techniques of the great outdoors, and finding connections with their kids they have not otherwise found.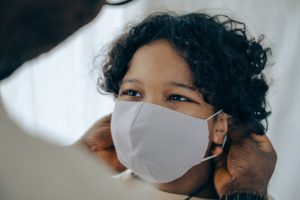 Can We Do it All?
The short answer is HECK NO! I will also provide a longer answer if that is useful. 
As parents we have these moments of pure genius where we see something differently and creatively find ways to engage our children, yet that does not negate all the hardship and stress that goes into being a parent right now. 
So many parents express levels of shame or guilt of not "being enough" for their children. 
Parents express feeling overwhelmed, exhausted, and working around the clock between their children, taking care of their home, and finding jobs/engaging in paid labor positions.
My clients often (myself included) often worry what the long term impact of this will be to our children. 
Feeling like you have to be everything for your child; whether that is teacher, friend, activities director, social planner/coordinator, healthcare provider, personal chef, tutor, childcare provider, parent, snuggle buddy, scientist, explorer, maid, nanny, custodian, therapist, housekeeper, grocer, etc. while also trying to meet the needs of yourself, other children, partners, and family. 
Not to mention if you were able to maintain employment during this… add job responsibilities. 
Parents feel guilty for needing to resort to increased screen time for their kids or struggling to remain consistent with boundaries. 
Here's the thing… THAT IS OKAY! WE ARE LIVING IN A PANDEMIC.
So I will say to you what I say to many of my clients:
Take a deep breath in….and out… and slow the EFF down. 
Breathe in self compassion and understanding because… just in case you did not hear me in the back… WE ARE LIVING IN A FREAKING PANDEMIC!
So many parents express feeling more exhausted than they have ever felt due to being within their homes, surrounded by the same people. 
The function of school was a lot to take on, and the needs of children are still present. 
Radical permission to know that you cannot be 100% of everything for anyone, yet there are tips I have learned parenting in a pandemic to share! 
Tips and Tricks to Parenting in A Pandemic
What we work on so often in therapy is utilizing your resources, collaborating when you can, and engaging in some level of self care. 
Finding ways to connect with other parents (online forums, zoom, phone or text, following social media, social distancing while wearing masks)

Exercise or movement while distancing yourself from others

Finding safe ways for your children to connect with other children (online, hygiene conscientiousness, social distancing, and mask wearing, etc.)

Basic self-care (eating, drinking water, batheing, sleeping or getting out of bed)

Asking for help for those that you feel safe inviting back to your life (physically, emotionally, or socially)

Go to therapy (see what I did there? 🙂 )

Engage in community based activities online (religion, 12 step, protests, etc)

Finding new hobbies 

Prioritizing without overgiving or overfunctioning (I.E SET BOUNDARIES)

Finding time to check in with yourself, with your child, and with any partners or loved ones
These are SOME options for you, and I invite you to find creative strategies for you to find what works for you. 
The most important thing to do is find connection for yourself and with your loved ones (children and partners included) as well as being able to set boundaries for yourself, your family, and your children. 
These are some intense times… it's important to find ways that work for you and your kids. 
Remember to have self-compassion and give yourself and your family a little bit more grace that you may normally parenting in a pandemic.
YouTube page where she provides free information at The Sex Healer. 
If you know someone that would benefit from this information, feel free to share it. 
Life Coaching and Therapy (LCAT) is a relationship coaching and sex therapy practice that transforms our clients lives through our flexible, multi-technique approach and pleasure-skills training provided by systemically-trained and licensed therapists!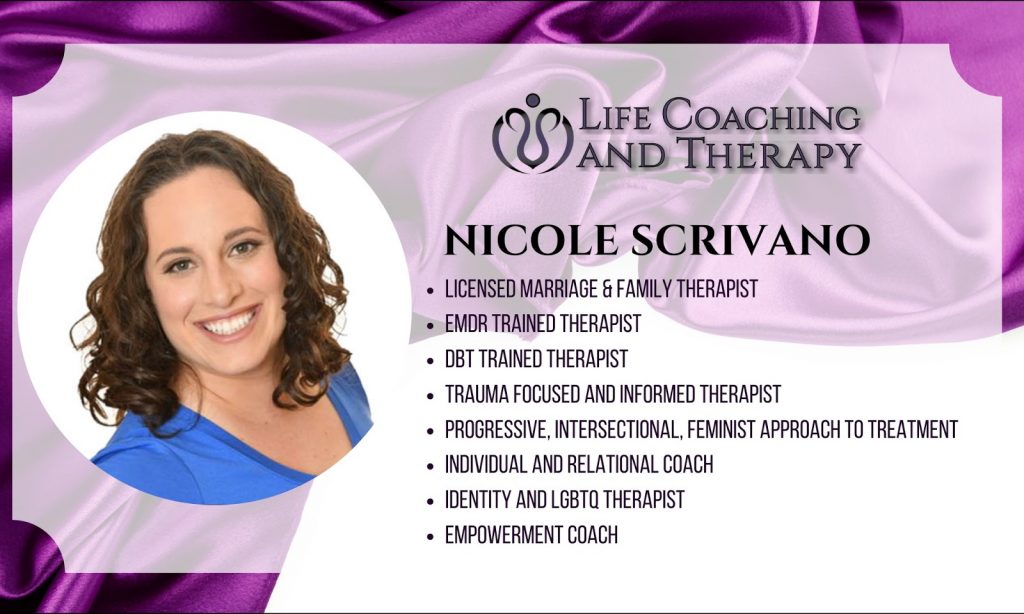 Our team of compassionate, licensed therapists and certified sex therapists help Millennials and Baby Boomers alike who visit us for a variety of relationship, intimacy and sex problems. 
LCAT provides on-site appointments, as well as video chat and text therapy programs. For clients hoping to take their intimate lives to the next level through personalized coaching on YOUR terms, learn more about our Text Therapy Program.
Learn more about how LCAT can help improve your life at What We Do. 
Call or text us at 203-733-9600 or make an appointment.
https://lifecoachingandtherapy.com/wp-content/uploads/2020/07/parentin-in-a-pandemic-scaled.jpg
1707
2560
Nicole Scrivano
https://lifecoachingandtherapy.com/wp-content/uploads/2020/12/logo-purple-horizontal.gif
Nicole Scrivano
2020-07-29 09:31:41
2020-07-29 09:34:45
Parenting in a Pandemic