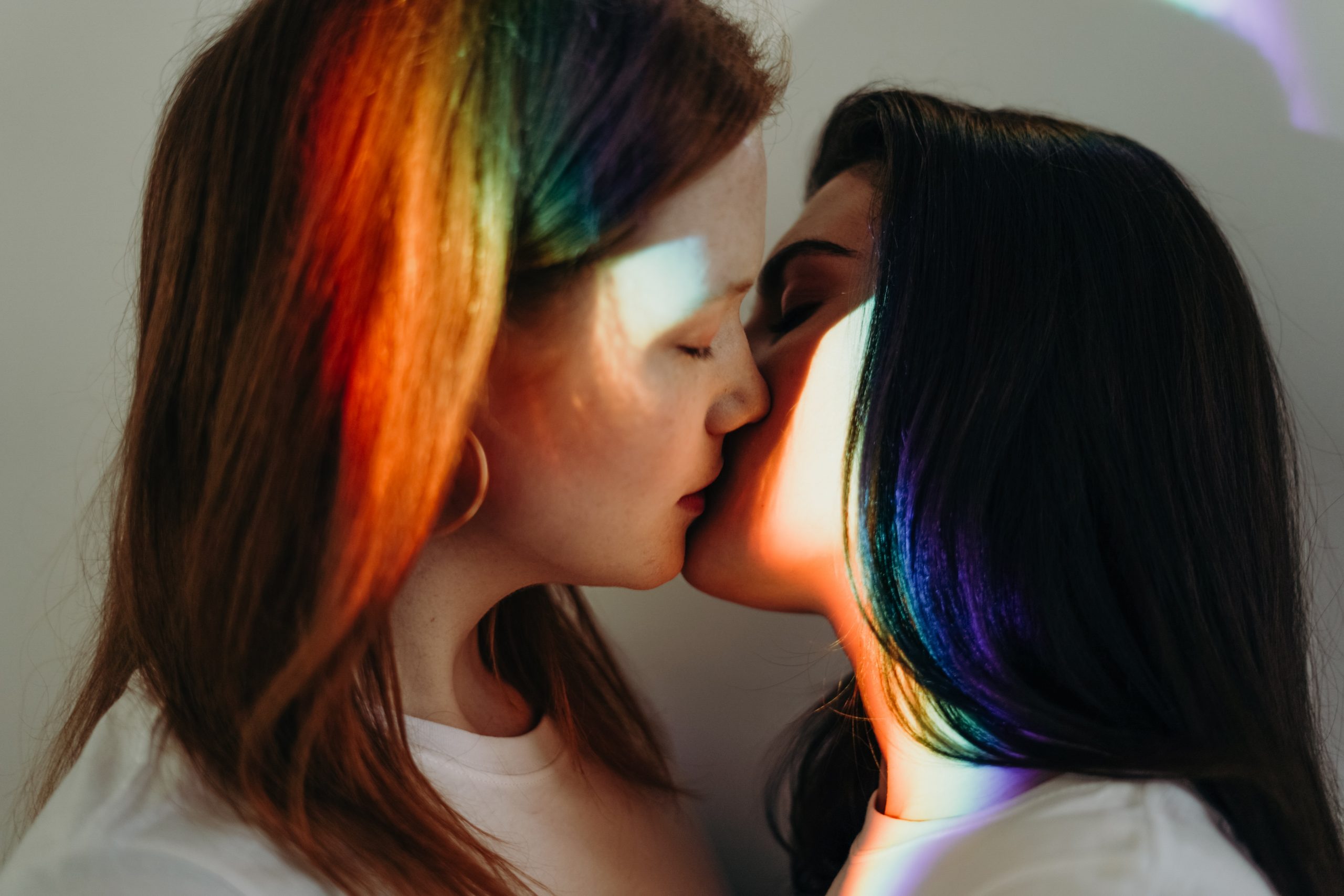 Lesbian Sex Toys for Everyone
Lesbian Sex Toys for Everyone
What does "lesbian sex toys" even mean, really? Well sex toy industry has catered to heterosexual, penis-in-vagina definitions of sex for a long time- think phallic dildos in various sizes, with veins and scrotums. Pretty graphic! These phallic toys can bring immense pleasure obviously, but might alienate people who don't enjoy penises, are working through sexual traumas or prevent people from exploring sexual fantasies and taboos.
Enter lesbian sex toys. Now, let's be clear, ANYONE can enjoy ANY toy, it doesn't matter who it is marketed to! If you're searching for a non-phallic toy that can do more than just penetrate, searching for toys aimed at lesbians can open a whole new world of possibility. These toys are made for pleasurable experiences beyond what a plain old dildo can deliver, and are specifically crafted for pleasuring vaginas, clitorises, and vulvas. And it doesn't stop there- many of these toys can be enjoyed by our lovers with penises too!
So…what kind of lesbian sex toys are out there?
There are so many wonderful toys to play with out there, where do you even start?! Let's go over some basic categories- the only rule is if you think it sounds fun or will make you feel good, you should try it! Who knows, you might be surprised what new sensations maybe aroused.
Suction Toys
At first glance, these look kind of like a vibrator, and some of them do vibrate! The real attraction with suction toys is the smallish suction cup, usually at the top end of the toy, that is meant to be placed over the clitoris. The clitoris is then gently (or vigorously, depending on your settings!) sucked by the toy, emulating sensations felt during oral sex, maybe even more intense.
Of course, you don't need a clitoris to enjoy the suction! These toys are also great for nipple teasing, so feel free to share with your lovers who don't have a clitoris. Suction toys are generally more quiet than conventional vibrators, and some can be used underwater. Womanizer is a popular brand of clitoral suction toy, and they even have version that are moulded for g-spot penetration while the suction cup works on the clitoris.
Clit Vibrators
This can have a billion different subcategories, but there are three that really cover all bases:
Bullet Vibrators:

these tiny, discreet battery operated vibrators are a classic as they can be  inexpensive and easy to use. While they should never be used anally (they'll get lost up there, and no one wants to be that person in the ER), they can be used on the clitoris as well as the entire body. Any erogenous zone can be tickled by a little bullet. These are usually pretty simple with maybe one or two settings, however they can pack a powerful punch and be a great introduction to vibrating sensations in partner sex with any gender.
Butterfly Vibrators:

These unique vibes are shaped like, you guessed it, a butterfly! These are designed for hands free play by placing the vibrator in your underwear, but you can use your hand to guide it wherever you want. They have a wider surface area along the "wings" for a more spread out sensation, and places along the top and middle that can be strategically placed for more intensity.
Vibrating Wands:

If you want intensity, get one of these! They are a classic for a reason, and while they aren't versatile for penetrative activities, they can sure rock anyone's world. They are definitely not quiet though, so be prepared! Whether you use it on clits, vulvas, penises or other erogenous zones, the intense vibration will come in handy if you have trouble orgasming with timid bullet vibes. These are sometimes sold in conventional stores as "massagers", which means if you're not feeling frisky you can work the tension out of your neck and shoulders. Sometimes one thing leads to another though…
Penetrative Toys
It doesn't have to look like a penis to be pleasurable! First things first, if you are inserting something into you or your partner's body, it better be made of body safe, non porous materials! Avoid PVC, cheap plastic or latex jelly and instead find toys made with silky silicone, or even sculpted pieces made from metal or glass. They'll be almost beautiful enough to display- almost.
Silicone is great if you want a soft, smooth, almost skin like texture. These toys tend to have a certain degree of flexibility too!
Glass and metal are interesting because they are firm, which can be awesome for flexing and gripping with your pelvic floor. Plus, they can be cool to the touch or warm up with you or your partner's body heat, opening up more sensation possibilities. If they have a flared base you can use it anally too!
Here are some exciting toys to explore if you want penetrative sensations beyond what a typical dildo can deliver:
Strap Ons:

Strap ons are a classic lesbian sex toy, and a wonderful way to connect with a partner through penetration if you don't have a penis. You have a few options here: a classic harness is secure, though perhaps a little hardware heavy (which can also be a turn on!). There are also styles that are more like underwear with an adjustable opening, so you can vary which sizes you can use in your strap on. Another really fun option: the strapless strap on! This is a toy with two shafts, one that you insert into your vagina, and a second shaft to insert into your partner. Great if you enjoy g-spot stimulation! If you go with a harness or underwear style, many have pockets where you can insert a bullet or butterfly vibe so you can be pleasure while you penetrate your partner.

Double Ended Dildos:

they are exactly what you would expect! They come in a variety of shapes, sizes, girths, materials, some vibrate, some have texture- whatever you and your partner enjoy! If you are purchasing a double dildo for anal play, make sure it has a flared piece in the middle to prevent anal injury.

Rabbits:

the ultimate hybrid! Flickering ears for clitoral stimulation, a shaft for anal or vaginal penetration, plus vibration! A true triple threat, this is the kind of sex toy that can be used on anybody (and any body!) for a variety of sensations. Plus, it doesn't look like a penis, instead it has a neutral, sleek shaft that can come with a variety of textures such as ribbing or bumps for extra stimulation.
This is of course only the beginning – there are as many lesbian sex toys out there as there are people! If you're not a lesbian or if you don't have a vagina, many of these toys can be enjoyed in many different ways. If you're not a fan of anatomical sex toys that are too realistic, the lesbian sex toys market has a lot of beautifully designed products for every craving. Now the only question left: which lesbian sex toys will you try out first?
You can get more free content on relationship and sex tips by checking out my Youtube Channel – The Sex Healer. 
If you know someone that would benefit from this information, feel free to share it. 
Life Coaching and Therapy (LCAT) is a relationship coaching and sex therapy practice that transforms our clients lives through our flexible, multi-technique approach and pleasure-skills training provided by systemically-trained and licensed therapists!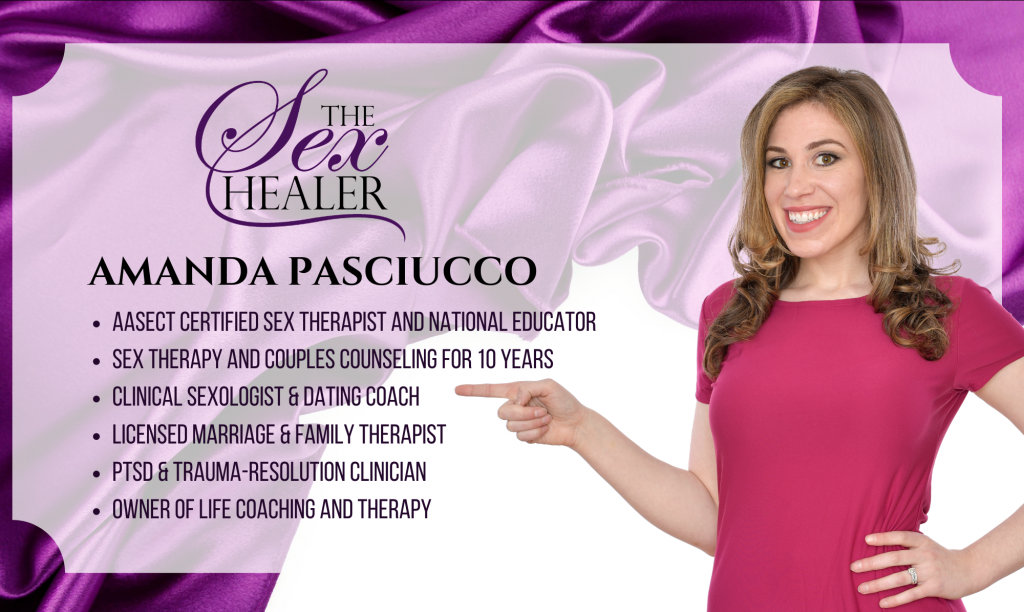 Our team of compassionate, licensed therapists and certified sex therapists help Millennials and Baby Boomers alike who visit us for a variety of relationship, intimacy and sex problems. 
LCAT provides on-site appointments, as well as video chat and text therapy programs. For clients hoping to take their intimate lives to the next level through personalized coaching on YOUR terms, learn more about our Text Therapy Program.
Learn more about how LCAT can help improve your life at What We Do. 
Call or text us at 203-733-9600 or make an appointment.
https://lifecoachingandtherapy.com/wp-content/uploads/2020/08/lesbian-sex-toys-scaled.jpg
1707
2560
Amanda Pasciucco
https://lifecoachingandtherapy.com/wp-content/uploads/2020/12/logo-purple-horizontal.gif
Amanda Pasciucco
2020-08-07 09:28:38
2020-08-07 09:28:38
Lesbian Sex Toys for Everyone