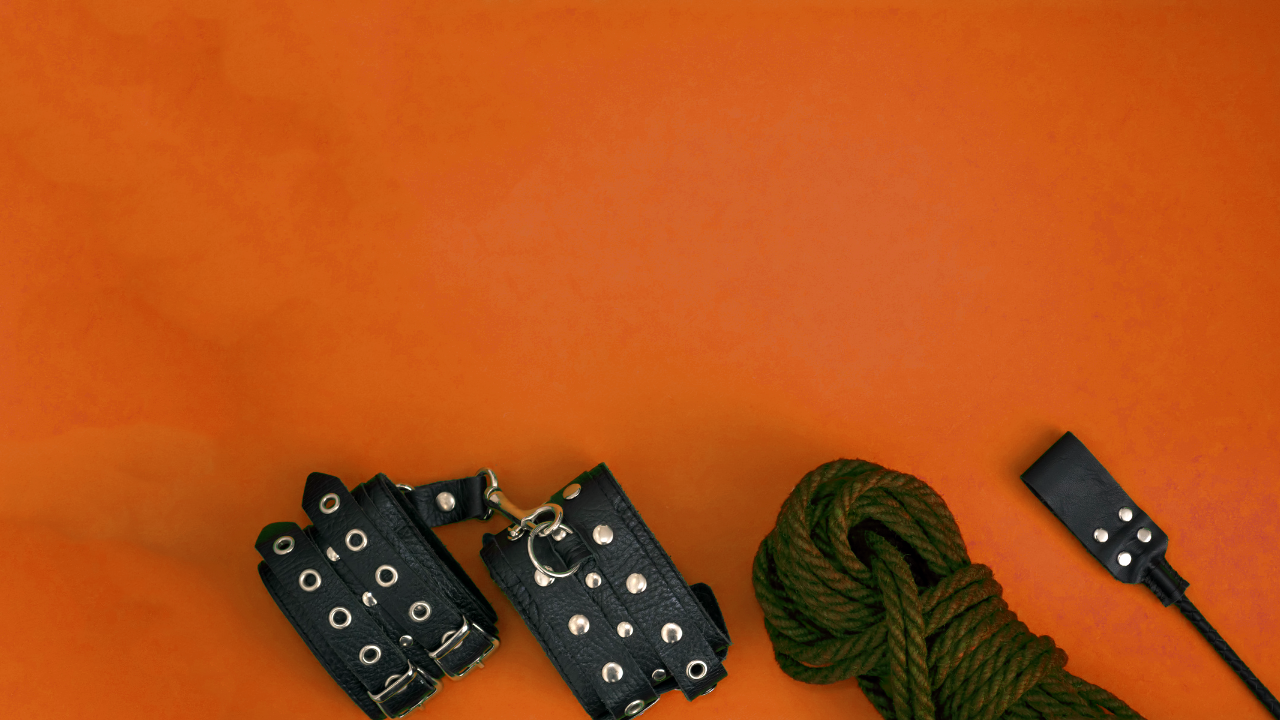 The Wonderful World of BDSM Toys – Part 2
The Wonderful World of BDSM Toys
– Part 2 –
BDSM toys are more and more popular, and there are so many questions out there! This is Part 2 of our BDSM Toy Series! Part 1 can be found here. 
To help you head to the store (online or otherwise) with curiosity, confidence and good questions, here is a small guide to BDSM toys – from immediate to expert! 
We have a hookup with thekinkshop.com if you need personalized and discreet attention! 
Most intermediate BDSM toys can be safely enjoyed by beginners as well, though they may push your communication and trust boundaries if you (and the humans you are exploring with) are new to BDSM. 
Gagging, light sensations, and blindfolds can be played with safely and intuitively for the most part, you just have to dare to go there!
Intermediate BDSM Toys: 
Pinwheels/Wartenberg Pinwheels:

You probably had one of these in your toy doctor kit as a kid- it looks a little like a pizza cutter, it's essentially a wheel with poking out spikes that can be dull or slightly sharp for a tingling to prickling sensation as you roll it along skin. 

Some are quite sharp and designed for breaking the skin/blood play, so make sure you have the sharpness you and your partner are comfortable with.

Any play that involves blood or breaking the skin should be prepped with thorough cleaning and disinfecting of toys as well as the skin being cut. 

Alcohol swabs can be purchased cheaply at any pharmacy.

Ask us for a personal recommendation on where you can get trained to do blood play safely! It will be private lessons for a cost with a professional! 

Ball Gags:

Pretty self explanatory and the poster child of BDSM thanks to movies and tv. The ball gag usually features a rubber, silicone or steel ball that is attached to a strap that wraps around the wearer's head, with the ball, of course, securely in their mouth.

Great for kidnapping fantasies, sub/dom scenarios, and in combo with bondage.

Make sure you establish a non-verbal signal as a safe word.

Clamps:

You can get small clamps for nipples, clitorises, cocks, balls- anywhere that needs a good, firm pinch.

Spanking Paddles or Floggers:

For much firmer, harder and more painful spanking. 
You can even get paddles that have grooves or spikes for different sensations. A hairbrush is a suitable DIY alternative too!
Expert BDSM Toys
This is a mere sampling of the toys available for BDSM experts, as it would be impossible to list everything for every kink. A lot of these toys require some safety precautions and considerations to keep things fun and within your partner's acceptable boundaries. As always, communicate before trying any of these, and seek out classes or courses on some of these more advanced toys that require a little more technique.
Ropes:

rope bondage can be a tricky technique to learn, and some of the knots and binds are beautiful works of art. Due to the nature of constricting someone's body, this is a toy that would benefit from taking a class or two- talk about a fun date night!

Electro-Stimulators:

There are various toys that provide a safe electric shock, ranging from tingley to downright painful depending on your preference. There are clamps, stickers, and insertables available, so there's bound to be a toy made for your style of e-stim.

If you have a pacemaker, e-stim isn't recommended as it may interfere with your pacemaker's settings.

Speculums:

If you have a vagina and have ever gone for a PAP smear, this is almost exactly what is used by your doctor. Usually made with medical grade steel, it is perfect for Doctor/Patient fantasies, stretching, and training for larger insertable toys/fisting.
There are varieties available for both vaginal and anal play. 
Lube is a great accessory for this toy.
Sounding Rods:

Sounding is basically pain play that involves inserting items into the urethra of the penis. Surgical grade steel rods in gradual sizes will be safest- you don't want any sharp edges, no sudden movements and definitely make sure you aren't pushing the rod far enough to reach the bladder.
This is an example of a toy that requires some knowledge to enjoy safely, but if something ever goes wrong do not hesitate to go to the ER- they have seen it all, and generally don't judge.
BDSM can be fun, pleasurable and exciting to explore with a willing playmate. 
Chat with your partner and open up about your fantasies- you never know what kinks may come up that could be explored! 
There are amazing online resources and communities surrounding kink and BDSM, so you can seek out information and advice through forums, group chats and even in person conventions. There's an endless variety of BDSM toys out there, so open your mind and start playing! 
You can get more free content on relationship and sex tips by checking out my Youtube Channel – The Sex Healer. 
If you know someone that would benefit from this information, feel free to share it. 
Life Coaching and Therapy (LCAT) is a relationship coaching and sex therapy practice that transforms our clients lives through our flexible, multi-technique approach and pleasure-skills training provided by systemically-trained and licensed therapists!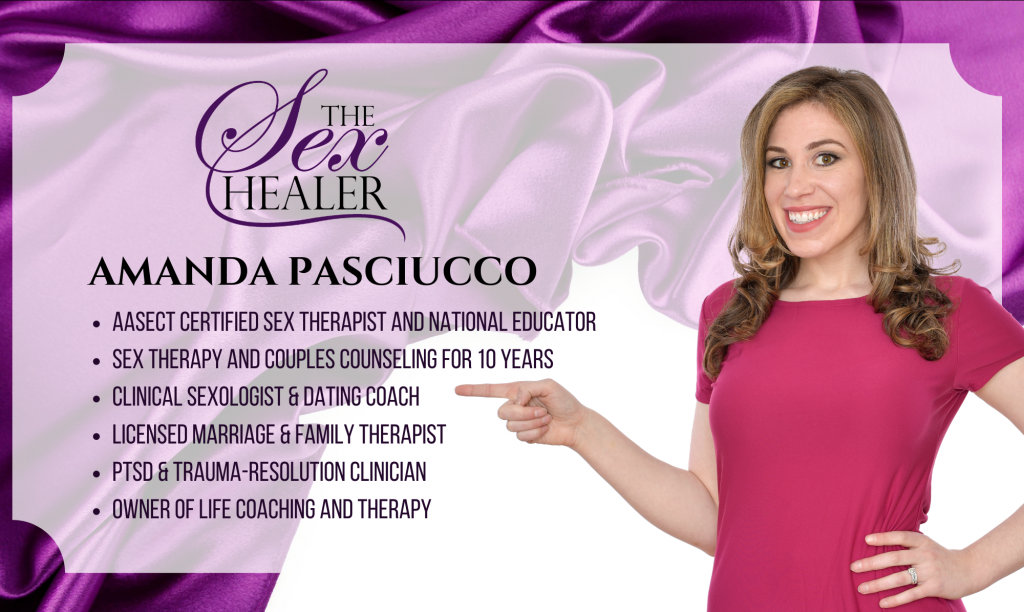 Our team of compassionate, licensed therapists and certified sex therapists help Millennials and Baby Boomers alike who visit us for a variety of relationship, intimacy and sex problems. 
LCAT provides on-site appointments, as well as video chat and text therapy programs. For clients hoping to take their intimate lives to the next level through personalized coaching on YOUR terms, learn more about our Text Therapy Program.
Learn more about how LCAT can help improve your life at What We Do. 
Call or text us at 203-733-9600 or make an appointment.
https://lifecoachingandtherapy.com/wp-content/uploads/2020/09/Copy-of-Copy-of-WELCOME-TO-3.png
720
1280
Amanda Pasciucco
https://lifecoachingandtherapy.com/wp-content/uploads/2020/12/logo-purple-horizontal.gif
Amanda Pasciucco
2020-09-07 09:38:10
2020-09-07 11:15:20
The Wonderful World of BDSM Toys – Part 2