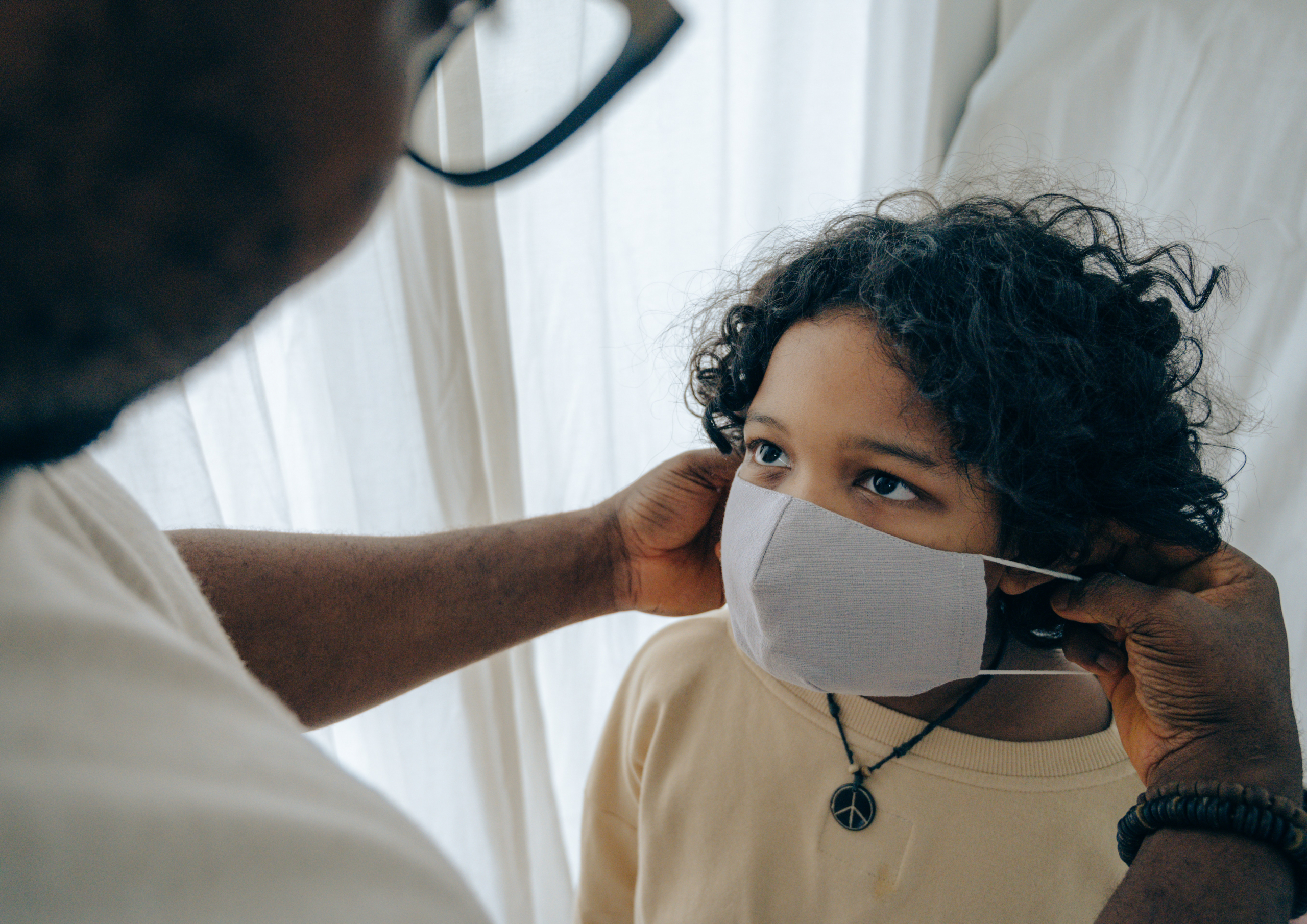 Grief During Quarantining and COVID
Grief During Quarantining and COVID
During the last 10 months something that has been clearer in my clinical practice is grief and the intersection of COVID-19.  During this pandemic there are varying levels of grief that my clients are experiencing as a result of COVID-19. 
What is Grief?
Grief is the experience of loss, usually associated with death. But we can experience it in a variety of different ways. Grief is typically experienced as high levels of emotional suffering and struggle. Following a loss (extreme sadness, depression, anxiety, fear, guilt, etc.).
Although, less talked about grief also comes with physical symptoms such as sleep difficulties, eating difficulties, changing in weight, fatigue, nauseous, aches and pains.
There are a variety of different processes of grief. One of the most well known is Kubler-Ross' 5 stages of grief (denial, anger, bargaining, depression, and acceptance).
Although a foundational in the concept of grieving, it does not necessarily mean that it is a step by step process (as described) or that everyone will engage in every stage. Also, these 5 stages were identified after researching the Holocaust (a genocide). 
Types of Grief
Grief is not a one size fits all way to grief or one type of grief. Below are a list of different types of grief that people can experience: 
Anticipatory grief 

Complicated grief

Traumatic grief

Ambiguous loss

Delayed grief

Secondary Loss
There may be several various types of grief, these are the ones I see most clearly in my practice. 
Grief and COVID
Frief is a complicated and broad topic. The amount of grief experienced collectively in our families, communities, country, and world is unique as a result of this pandemic. 
COVID-19 has struck our world in massive proportions resulting in high levels of loss be it human life, jobs, access to friends and family, change in cultural norms, etc. 
Death
Obviously, the death of people as a result of contracting COVID-19 is a horrendous experience for anyone and would be considered "traumatic grief." 
Many of my clients who have experienced the loss of someone to COVID-19 have had a difficult time. Many of my clients were not able to be with their loved one when they were hospitalized and then died. They were not able to hold celebrations or services for their loved ones. They were not able to access the support of others because of quarantine. Being isolated and not able to be with the loved one has been extremely difficult. 
If the death was of a person who was not someone you are close to, you may be experiencing "secondary" or "vicarious" grief which is the loss of someone you knew. But may not have as significant daily impact. Although it might not have been your spouse, your parent, your child, OR your best friend, does not minimize the grief you may be experiencing. 
Life in Quarantine
Life in Quarantine has created its own version of loss for our communities. People are social creatures and require connection so being in quarantine for as long as we have is not something healthy for us. Life in Quarantine has resulted in social isolation and connection via technology. People's worlds have been turned upside down and have created high levels of struggle for many. 
As a therapist, I am seeing higher levels of depression, trauma, and anxiety across the board. Clients are finding it hard to manage their symptoms because their is a lack of resources and connection. Isolation has become easier, self care has become more difficulty, and conflict is on the rise. People are stuck in the same environment 24/7. 
People are needing to do everything from one space and as the weather gets colder. Options dwindle for being able to engage in some level of safe connection with others outside their household.
This dramatic change in the way we live our day to day lives is causing grief, a loss for life pre-covid. 
Loss of Job and Resources
Businesses are struggling or shutting down. Thousands of people are losing their jobs. Resources are becoming more expensive as a way for some businesses to stay afloat. More and more continues to changes as COVID continues to be a predominant issue in our life. 
The above stated losses are hard enough, add in the loss of jobs people have been experiencing, loss of financial stability and resources. And the ability to feel certainty is creating high levels of grief and stress culturally. 
How do we Cope with Grief
On a variety of levels we are all struggling with grief right now. The best that we can do is try to facilitate support, connection, validation, love.
Ask for help or offering help to those we love and our communities. Noticing the privileges we have and areas that we can help those around us and our communities can be an important part of collective healing. Make no mistake, COVID-19 is a global trauma and in order to heal and survive this we need to work together to collectively grief, support, and heal. 
If you have any questions, or for clients hoping to take their intimate lives to the next level through personalized sessions on YOUR terms, learn more about our Text Therapy Program.
Life Coaching and Therapy (LCAT) is a relationship coaching and sex therapy practice that transforms our clients lives through our flexible, multi-technique approach and pleasure-skills training provided by systemically-trained and licensed therapists! 
Our team of compassionate, licensed therapists and certified sex therapists help Millennials and Baby Boomers alike who visit us for a variety of relationship, intimacy and sex problems. 
LCAT provides on-site appointments, as well as video chat and text therapy programs. 
Learn more about how LCAT can help improve your life at What We Do.
https://lifecoachingandtherapy.com/wp-content/uploads/2020/12/pexels-ketut-subiyanto-4546132-scaled.jpg
1810
2560
Nicole Scrivano
https://lifecoachingandtherapy.com/wp-content/uploads/2020/12/logo-purple-horizontal.gif
Nicole Scrivano
2020-12-09 07:07:10
2020-12-09 07:07:10
Grief During Quarantining and COVID