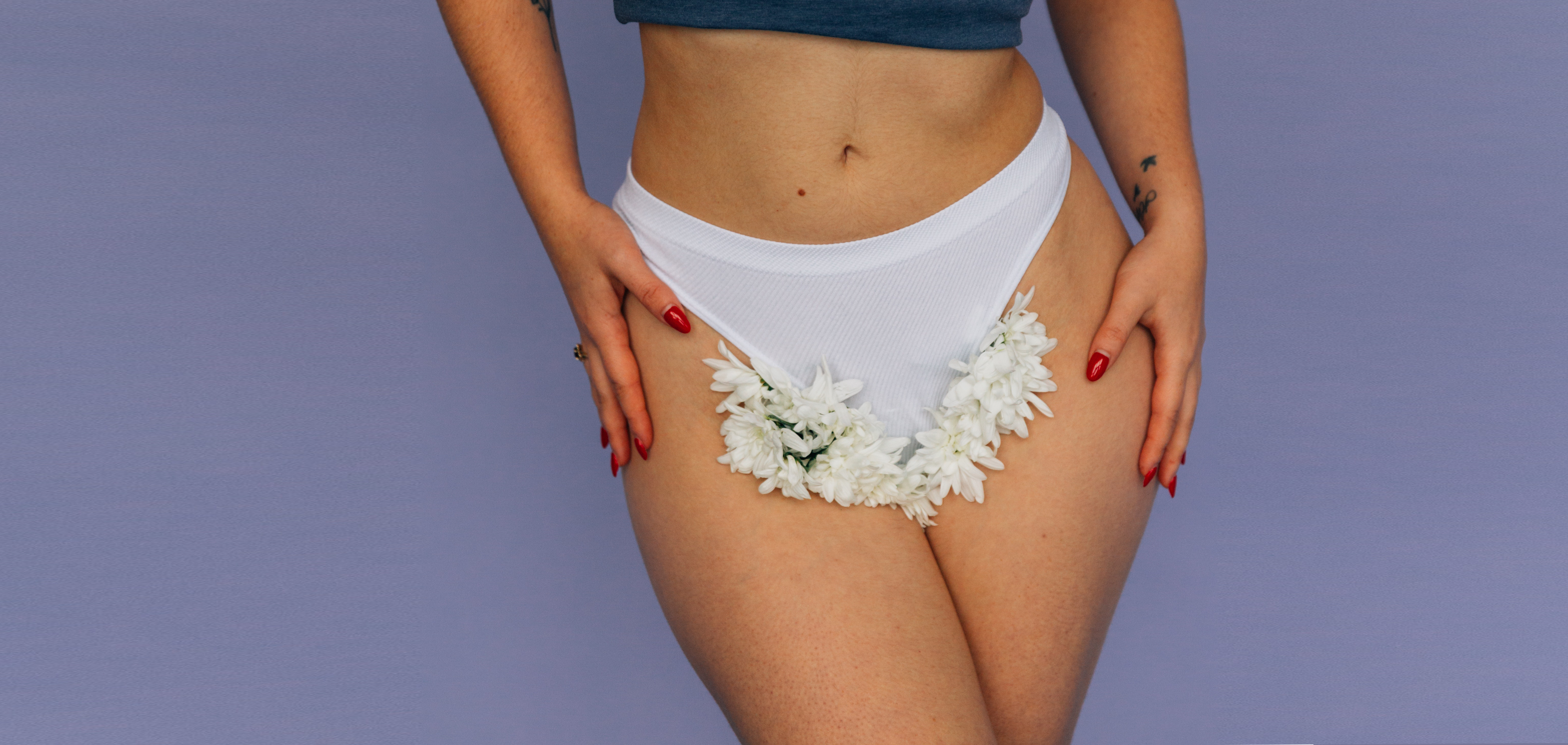 How to Get a Cervical Orgasm
How to Get a Cervical Orgasm
If there is one way that you can get the best out of your sexual experience, it has to be by exploring new pleasurable zones such as a cervical orgasm. 
This is particularly great for those with vaginas that have sex with all genders. 
Achieving climax for some can be difficult, and some women have gone well into their thirties without "finishing" during sex. 
If this is you, we recommend that you try some of our other guides, including the pleasure practice as a warm up. 
This guide will teach you about getting different sensations, If you have achieved many orgasm types, and now want to know how to get a cervical orgasm.
If you are one such woman, you may want to try seeking a cervical orgasm in addition to the common clitoral pleasure.
Discovering the Location for Cervical Orgasm
The cervix is the deep center of the vagina, and it is the connecting point between the uterus and vagina. It can be reached only by penetration. It is the part that dilates when you are in labor to have a child. 
For those of you with IUDS, the string will be coming out of the cervix.
Some women have called a cervical orgasm a "deep" or "full-body orgasm." Those who have experienced it report an increase in sensation on the "inside" compared to the jittering sensations of a clitoral orgasm. 
This type of orgasm brings a pleasurable (and sometimes reported as "intense") vibration throughout the whole body. 
Unlike the clitoral orgasm that lasts for waves of seconds, the sensation of the cervical orgasm sometimes is reported to last for hours (meaning you will feel different sensations in your body even after the orgasm is over). 
Are you tempted to try this type of pleasure? 
Here are suggestions to help you achieve a cervical orgasm either with your partner or on a solo mission.
Is Penetration Involved in a Cervical Orgasm?
Ensure that the receiver of this orgasm is relaxed, aroused, and already in a state of receiving bliss. If not, cervical pleasure may feel more painful than anything else. 
The cervix itself is not going to be penetrated. 

See the drawing above. The opening of the cervix is no wider than a finger width. 

It is too narrow for a dildo, dilator, or penis to go into. 
However, the penetrating object that you are choosing for a cervical orgasm does need to have contact with the cervix for this type of orgasm to occur.
Penetration involves the dildo or penis entering the vagina and applying pressure on the cervix. It pushes and rubs against the cervix to create a pleasurable sensation.
It is important to note that initial contact with the cervix can be painful. 
The receiver may feel some pain when something first touches her cervix. 
It would be better if you first warmed up with easier sexual pleasure like external clitoral glans stimulation, and then ease into it when she is relaxed. 
You can try going slow to allow the cervix time to relax.
Positions
One of the best positions to achieve a cervical orgasm is doggy style. When anatomy fits together, the phallus has almost a straight gateway to the cervix. 
Doggy style allows for deeper penetration, as the whole shaft is able to go inside you, thus allowing as much room to access the cervical orgasm as possible.
Secondly, you can try the receiver on top of a dildo while she or a partner stimulates the external clitoris. 
Cowgirl style allows control of a number of factors. The person with the cervix gets to control:
The angle of the insertion object

How fast to move 

The rhythm of which way to move (bounce up and down, wiggle side to side, or move their vagina clockwise or counterclockwise).

The depth at which the insertion object touches the cervix. 
The one trying to get a cervical orgasm may like this, as then they are able to achieve orgasm on their own terms. 
Finally, another alternative is to use a deep missionary position, possibly on a sex pillow. This will help you in increasing how deep penetration can reach.
The psychological It is also a great way to give her power over her body, which lets the psychological factor come into play.
Psychological readiness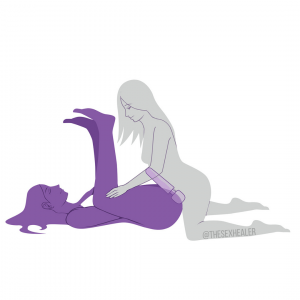 A cervical orgasm is not something you can achieve during casual sex. If you are not comfortable with a partner, you can explore this using a long girth-y dildo.
You need to have your mind focused on getting there, and allow your body to relax. The mind is a powerful tool and after a few successful cervical orgasms, you may be able to feel the ring and deep sensation of pleasure in the cervix just having your ear touched or by fantasizing. 
Psychological Mindset To Receive
Mental readiness is important in all sexual encounters, even more in getting a full body orgasm.
You need to be able to let go – a concept is intangible and cannot really be quantified. 
However, letting go simply means:
you should not have any inhibitions, be it physical or psychological.

Free from any tension. Take a shower or ask for touch first. 

Allow yourself to relax from the stress of the day and compartmentalize them in a way that is healthy. 
If you are wanting to try to obtain cervical orgasm with a partner, ensure unresolved arguments are put to rest until another time (you can even schedule that conversation for a later time).. Any tension will make you not open up fully, which means penetration may be painful and the goal will not be achieved.
Go in knowing what you want to do, and be willing to let your partner help you get there. If you are using a dilator on yourself, relax your body and muscles. 
Breathe out and exhale. 
Try to achieve a mental thought of "receiving," from a part of your mind and body that enjoys the exploration of pleasure and curiosity of playfulness. 
By doing this, your inner muscles will in turn relax to allow the object of penetration easier access.
Physical readiness
You need to make sure that you are completely aroused before trying to get this kind of orgasm. 
If you need to, you can use water-based lubrication to help ease the process. Using lube in all types of penetration for sexual pleasure is NOT uncommon. 
Some vaginas are not trained enough to withstand a cervical orgasm. The positive news is that a vagina without pelvic floor muscle tone can be improved. 
There are helpful vaginal weight lifting practices that help women restore strength. 
These practices can even increase sensation.
Menstrual cycle
If at first you don't succeed, try and try again.
You can try having a cervical orgasm at different points in your menstrual cycle. As your hormones change during the month, so does the cervix. It is softer, higher and wetter during ovulation as compared to other days in your cycle.
Looking for the elusive orgasm at different points in your cycle increases your chances of finding it. Since the position of the cervix changes, you have a better chance of getting it at one specific position and condition.
Is it possible to have a cervical orgasm without penetration?
Yes.
However, this cannot happen to you when you are just beginning, because your body will not know what to do, thus not allowing a cervical orgasm. 
You will need to have had several penetrative orgasms to stimulate the area. Opening up your cervix is one of the most coveted sexual awakening experiences. 
In the end, you may discover that you are more comfortable with clitoral orgasms as compared to cervical ones. Luckily, as humans, we have the advantage of having multiple pleasure zones – the most important of which is the mind. 
Finding the pleasurable menu that works for you is what matters.
If you have any questions, or for clients hoping to take their intimate lives to the next level through personalized sessions on YOUR terms, learn more about our Text Therapy Program.
Life Coaching and Therapy (LCAT) is a relationship coaching and sex therapy practice that transforms our clients lives through our flexible, multi-technique approach and pleasure-skills training provided by systemically-trained and licensed therapists!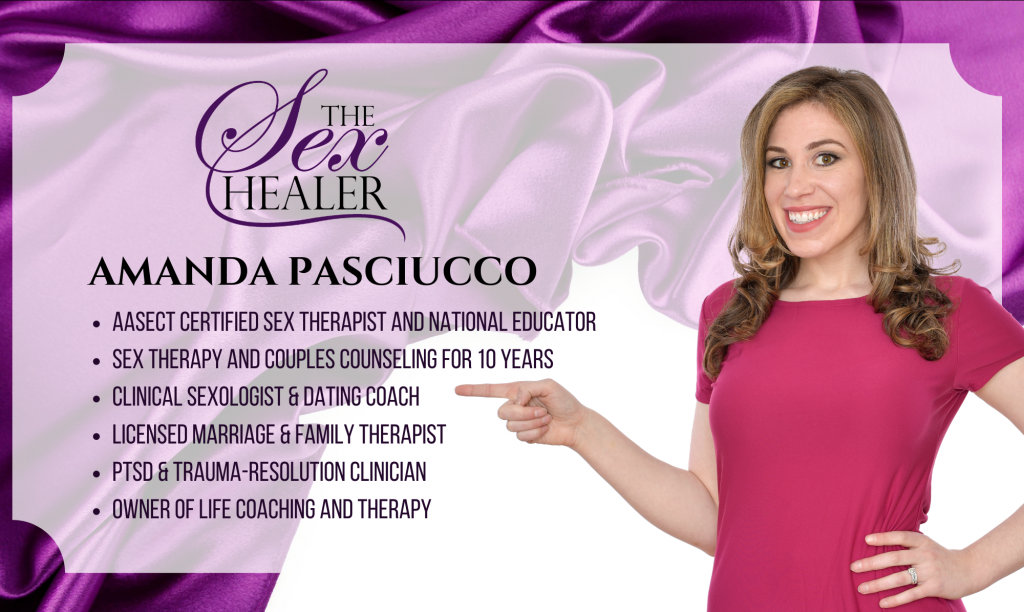 Our team of compassionate, licensed therapists and certified sex therapists help Millennials and Baby Boomers alike who visit us for a variety of relationship, intimacy and sex problems. 
LCAT provides on-site appointments, as well as video chat and text therapy programs. 
Learn more about how LCAT can help improve your life at What We Do.
https://lifecoachingandtherapy.com/wp-content/uploads/2020/12/pexels-viktoria-slowikowska-5871440.png
2928
6160
Amanda Pasciucco
https://lifecoachingandtherapy.com/wp-content/uploads/2020/12/logo-purple-horizontal.gif
Amanda Pasciucco
2020-12-07 07:43:19
2020-12-07 07:43:19
How to Get a Cervical Orgasm