Female Masturbation And Orgasm – Hands-Free Techniques
Female Masturbation And Orgasm – 14 Hands-Free Techniques
Learn about 14 female masturbation and orgasm techniques without using your hands from an article in Womens Health Interactive featuring LCAT owner, Amanda Pasciucco. Written by Wednesday Lee Friday
Whether you refer to it as vibe time, flicking the bean, rubbing one out, or some other witty moniker — most people aren't opposed to a healthy dose of masturbation.
Society has accepted that men give themselves handjobs on the regular, but not everyone has received the memo that women — wait for it — also enjoy sexual self-gratification.
According to one study that explored the masturbation habits of more than 3,600 women, 91% reported pleasuring themselves at some point during their lives, with 29.3% doing so within the past month.
This is important because fewer than 20% of women regularly orgasm during intercourse with a partner.
Dr. Pasciucco on Female Masturbation and Orgasm
Amanda Pasciucco, a licensed therapist known as The Sex Healer, told us that most women have their first sexual experience with another person, while the majority of men have theirs while alone.
With a little bit of know-how, though, almost anyone can orgasm through masturbation, hands-free or otherwise — although not everyone wants to.
I met a woman in college who had no idea that "normal people actually masturbate."
She honestly believed that only "perverted men" have sex with themselves.
While that may seem like a staggering information gap, it turns out that this sheltered gal was not alone in her thinking.
Limited sex education in schools (don't even get us started!) and the generalized sense of shame that clouds sexual knowledge leads to grown adults who never learned some of the most basic carnal truths.
But it's never too late to get the facts you missed!
Even people who say they don't masturbate probably find ways to self-stimulate, even if they're unable to call it what it is:
Female Masturbation and Orgasm
We talked to a lot of awesomely forthcoming women to learn more about their experiences with personal giggity. Meaning, names have been redacted to protect the sexy and discreet.
One thing that we discovered along the way is just how many different ways a vulva-owner can masturbate — without even using their hands.
(Editor's Note: for our purposes, the term "women" encompasses both binary and non-binary women.)
Article Summary:
Hands-free female masturbation and orgasm, offers a bunch of amazing benefits and it can be done in a zillion different ways — your creativity is the only limit.
This handy, yet hands-free, masturbation guide is full of fun suggestions, safety tips, and a helpful anatomy lesson! Which, you may or may not have gotten in Sex Ed.
Are you ready to learn more and unlock a more satisfying experience? 
Get your copy of Bliss: Proven Solutions for Improving the Female O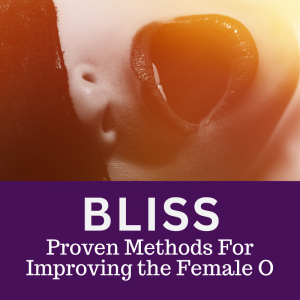 In this article, we'll talk about: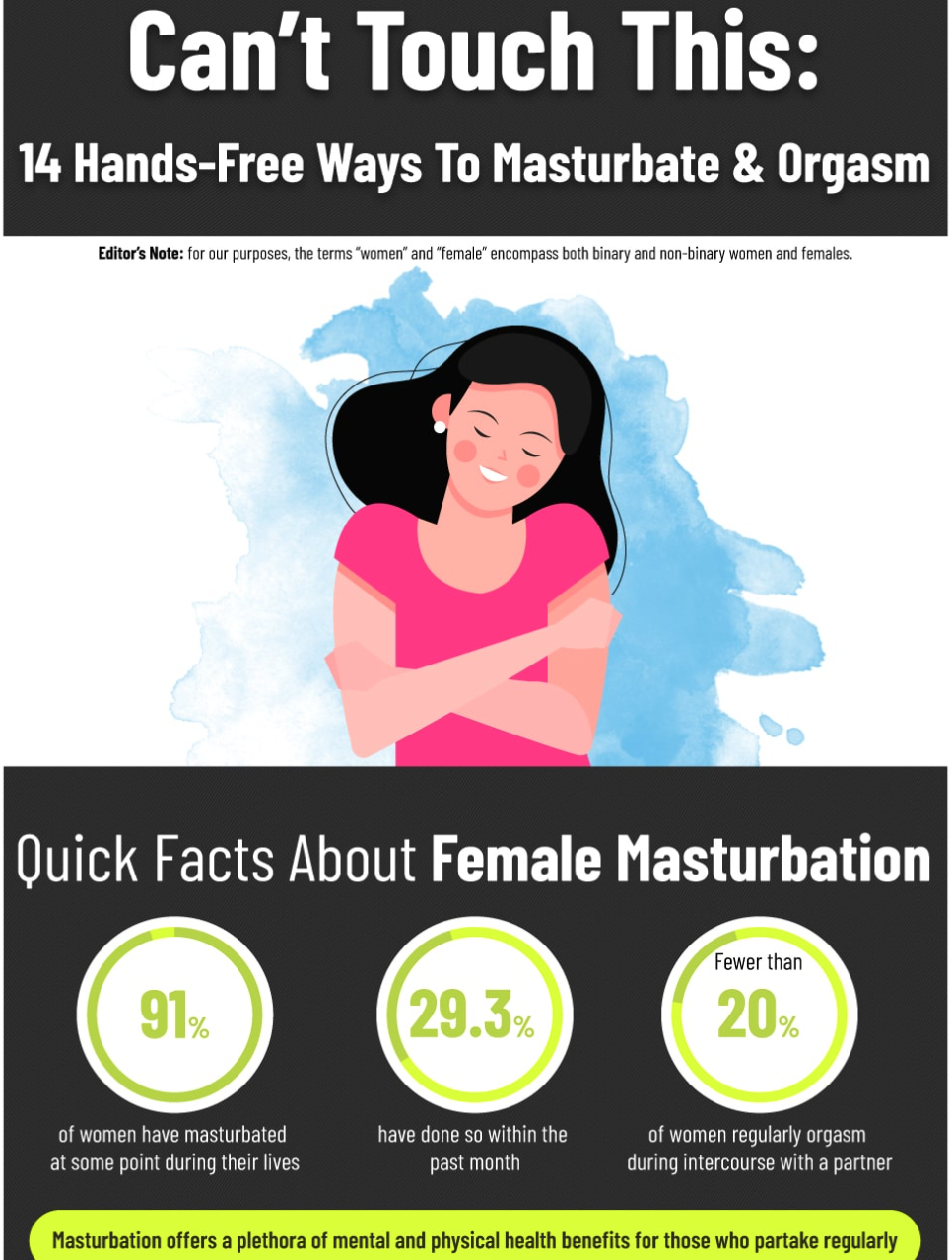 https://lifecoachingandtherapy.com/wp-content/uploads/2021/04/Screen-Shot-2021-04-05-at-2.00.39-PM.png
1104
1608
Amanda Pasciucco
https://lifecoachingandtherapy.com/wp-content/uploads/2020/12/logo-purple-horizontal.gif
Amanda Pasciucco
2021-04-06 13:58:08
2023-03-07 11:37:47
Female Masturbation And Orgasm – Hands-Free Techniques