Take charge of your life using Inner Aspects Method (IAM)
Take charge of your life using Inner Aspects Method (IAM)
Take charge of your life using the Inner Aspects Method if your life feels out of control. 
In American culture, it is common and normal to control and punish children. The idea behind this is that punishment can turn individuals into those that comply and obey. 
Research shows that individuals are more traumatized, repressed, suppressed, or depressed. Many people are overmedicated or experiencing distress and soothing it with their own "medicine". Some turn to impulsions – food, sex, drinking, drugs, self-harm, affairs, etc. 
We turn to plastic surgery, eating disorders, shaming, and / or blaming to get our way and alleviate the pain. Instead of turning inward, we go outward to feel better. 
Then, sometimes, we may take advantage of others while being overly focused on ourselves. 
Individuals that are seeking power over others because they feel powerless. 
There are many individuals who report profound pain – emotional and / or physical due to their life. Many individuals choose to live in what they know. And what is certain to them, in an attempt to avoid feeling. 
It is important to begin to take charge of your life. Through the IAM model, we can do this. 
Are others confused by you? Or do those around seem to be contradictory? 
Sometimes, people will say one thing one day, and then do something the next day that doesn't align or match up. 
When others are speaking conflicting statements, does it cause you to wonder if they are crazy? 
More often than I am comfortable with, I realize that individuals make agreements one day. And then with another day and in another context, they are acting an entirely different way. 
Are others lying to themselves or is the world lying? 
It all felt confusing until I learned the Inner Aspect Method (IAM) created by Francesca Gentille. As the creator of the model, she founded this based on Evidence-Based Principles within clinical practice. 
Actually, Dr Joe Dispenza says that 95% of who we think we are by the time we are 35 are our Survival Programs.
The first step in the IAM process is to slow down your thoughts and emotions, so that you can observe the patterns of your behavior to see what need they are meeting. 
So, have you heard of nonviolent communication theory? If not, this is the approach that we use in some of the IAM modality. 
For individuals that are sensitive to their emotions and feel that they want a new way of approaching them, this method is incredibly useful. 
Don't just jump to anger or upset feelings; learn to speak for your feeling ("on behalf of the feeling"). Instead of from your feeling (using a tone of voice to express emotion). 
For example, saying this: My feelings are hurt, so I request 30 minutes or more to process them so I can better communicate with you after. If we can allow some time, I will be able to speak on behalf of the message of my feelings instead of with an emotional tone. 
If you have any questions, or for clients hoping to take their intimate lives to the next level through personalized sessions on YOUR terms, learn more about our Text Therapy Program.
Life Coaching and Therapy (LCAT) is a relationship coaching and sex therapy practice that transforms our clients lives through our flexible, multi-technique approach and pleasure-skills training provided by systemically-trained and licensed therapists!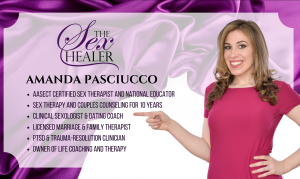 Our team of compassionate, licensed therapists and certified sex therapists help Millennials and Baby Boomers alike who visit us for a variety of relationship, intimacy and sex problems. 
LCAT provides on-site appointments, as well as video chat and text therapy programs. 
Learn more about how LCAT can help improve your life at What We Do. 
https://lifecoachingandtherapy.com/wp-content/uploads/2021/05/take-charge-of-your-life-using-IAM-scaled.jpg
1534
2560
Amanda Pasciucco
https://lifecoachingandtherapy.com/wp-content/uploads/2020/12/logo-purple-horizontal.gif
Amanda Pasciucco
2021-05-03 09:20:48
2021-05-06 08:24:08
Take charge of your life using Inner Aspects Method (IAM)