10 Things To Do When Feeling Lonely
10 Things To Do When Feeling Lonely
Have you been feeling lonely or a bit down lately? Maybe you've noticed a lack of energy… 
Don't worry, you are not the only one. 
The world is changing so rapidly, and adapting to it is becoming incredibly challenging for the majority of us. 
With the COVID pandemic around us, it's really not a surprise that isolation led to more and more people feeling lonely.
But, this loneliness is definitely not something you should ignore. It's one thing to feel sad or down a day or two due to the recent events in your life, however, when it affects your perspective on life, it's time to do something about it.
Here are ten things you can do to not feel lonely and improve the quality of your spare time.
#1 Discover something new about yourself.
Is it time to take a paintbrush into your hand and start painting again like you used to do when you were a child? Or, maybe start writing short fiction stories which you used to love reading during your spring breaks? We're not talking about hobbies or interests here, we're talking about the activities that will wake up the creative, curious and content part of you. Just think about all those things you were always postponing to do and do them now. 
#2 Adopt an animal.
As much as animals are a responsibility, having them around can reduce the feeling of loneliness. They are great company, love to cuddle, go for walks and you'll be thrilled once they learn a trick or two. If you're not that sure it's a smart move, why not provide a lovely cat or a dog with a home for just a few weeks? You will easily find this option in many animal organizations and shelters. 
#3 Reach out to an old friend.
Feeling of loneliness can sometimes appear when we don't have anything new or exciting in our lives to connect with. Instead of going for a coffee with your best friend who knows you inside and out, how about reaching out to an old friend from your hometown or your school? You can use social media to reach out to them casually and ask them if they are available any time soon. And don't worry if you don't live close, you can always connect over a video call!
#4 Start volunteering.
You are probably passionate about a thing or two. How about you start investing your time in making the world a better place? When feeling lonely, sharing your time with those who need it will make you feel really fulfilled and connected with them. In the end, the feeling of belonging and seeing your value in the community will show you that you are never actually alone. You can even look for online volunteering opportunities, such as writing articles about women rights or helping launch creative eco-friendly campaigns.
#5 Create your wishlist.
Maybe you are feeling a bit stuck in this period of your life, but you can always use your imagination to escape. Where would you like to be in one year from now? How would you like your free time to be spent? Who would you like to be around? Is there any new sport or hobby you'd like to learn? Don't limit yourself, write down everything that comes to mind. Once done, store it somewhere safe and wait for the next year to see how much of it you have accomplished.
#6 Write letters to your loneliness.
Treat the feeling of loneliness as your friend. Acknowledge it's here and start writing letters to it. Write how it's making you feel and what you like and don't like about it. Not only will you feel better because you got all of that out of your system, but you will also start to differentiate that feeling from what you truly are. With time, you will understand that feeling lonely is only one part of you, but that it doesn't define who you are. 
#7 Find you happy music, movies and shows.
What's your favorite TV show that always makes you laugh even after watching it several times? What's the music you will play if you want to dance and just jump around like nobody's watching? Well, create your own list and once you feel lonely, blast that music or stream your favorite comedy and give yourself some time to laugh and simply to feel good. 
#8 Take a walk.
The majority of people will advise you to fight your loneliness with physical activity and although they are not wrong, it's not that easy as it sounds. If you're feeling lonely, you will probably not be inspired to go to the gym and spend 2 hours there. Instead, go for a walk and play a podcast you like or put on mediation music when you're walking in the park or any other place that you like. If it's one of those days where it's difficult to even get out of bed, why don't you walk to the restaurant in your neighbourhood and eat your breakfast there? As you probably won't feel motivated to cook on days like these, walking to a restaurant is definitely a great idea!
#9 Invite a friend.
You will not feel lonely with company. And, as much as you are not motivated to invite someone over when you are feeling down, you should really do it. Invite them to prepare lunch with you, talk to you over a cup of coffee, help you organize your closet and get rid of the old clothes, fix broken things in your home, etc. Adding a purpose to it will bring additional value and create some good memories for both of you.
#10 Talk to a therapist.
When all of the above doesn't work and you really don't know what to do to stop feeling lonely, you should consider talking to a therapist. A professional will find the reasons why you are feeling like this and give you the best tools to manage it to have an exciting, healthy life. Talking always helps, but talking to someone who knows how to manage the situation you are in will be extremely beneficial for you in so many ways. You will already notice this after the first session, and be even more inspired to do all the other things from this list.
If you have any questions, or for clients hoping to take their intimate lives to the next level through personalized sessions on YOUR terms, learn more about our Text Therapy Program.
Life Coaching and Therapy (LCAT) is a relationship coaching and sex therapy practice that transforms our clients lives through our flexible, multi-technique approach and pleasure-skills training provided by systemically-trained and licensed therapists!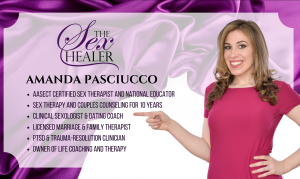 Our team of compassionate, licensed therapists and certified sex therapists help Millennials and Baby Boomers alike who visit us for a variety of relationship, intimacy and sex problems. 
LCAT provides on-site appointments, as well as video chat and text therapy programs. 
Learn more about how LCAT can help improve your life at What We Do. 
https://lifecoachingandtherapy.com/wp-content/uploads/2021/06/pexels-inzmam-khan-1134204-scaled-e1624888360520.jpg
1222
2560
Amanda Pasciucco
https://lifecoachingandtherapy.com/wp-content/uploads/2020/12/logo-purple-horizontal.gif
Amanda Pasciucco
2021-06-28 09:53:16
2021-06-28 09:53:16
10 Things To Do When Feeling Lonely