What is The Male Version of Mistress? 
What is The Male Version of Mistress? 
The male version of mistress is called a Master or known as a Dominant. 
A Pro Dom or Master may be rare to find, yet they exist. 
Sometimes, if you are looking to pay for this male version of a mistress, it is illegal. 
However, you can and will find a male version of a mistress if you look long enough on the internet.
There are apps and websites for kinksters that are looking due to the true desire of it all. 
For those who want some level of discretion, consider fetlife.com and make an unidentifiable profile. 
Build a profile, and change your age and location. Be sure to include your gender and define what you are looking for. Only message profiles that resonate with you.  
Be mindful that kink and power dynamics do not have to be sexual. Yet they are a relationship form that is powerful and needs to be negotiated. 
The male version is a mistress – a mister – could be sensual, sexual, or psychological. Some individuals find pleasure in a particular clothing material, while other people (or parts of people) find giving control or decision-making to another individual liberating.
Another reason that individuals seek out male versions of a mistress are because individuals love the certainty and trust that comes from giving another "control" for a period of time when they feel overwhelmed. 
Whereas others enjoy roleplaying as a way of expressing a part of themselves that they cannot be vulnerable with others. 
None of these reasons are particularly sexual, as there is not any form of genital contact, touch, or orgasm. However, "kink dynamics" where you seek out a mistress or master help us play with our senses, emotions, the neurobiology in our body, and thus our headspace. 
Life Coaching and Therapy (LCAT) is a relationship coaching and sex therapy practice that transforms our clients lives through our flexible, multi-technique approach and pleasure-skills training provided by systemically-trained and licensed therapists!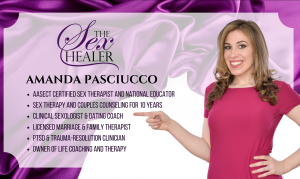 Our team of compassionate, licensed therapists and certified sex therapists help Millennials and Baby Boomers alike who visit us for a variety of relationship, intimacy and sex problems. 
LCAT provides on-site appointments, as well as video chat and text therapy programs. 
Learn more about how LCAT can help improve your life at What We Do. 
https://lifecoachingandtherapy.com/wp-content/uploads/2021/07/pexels-cottonbro-6474941-scaled.jpg
1707
2560
Amanda Pasciucco
https://lifecoachingandtherapy.com/wp-content/uploads/2020/12/logo-purple-horizontal.gif
Amanda Pasciucco
2021-07-05 08:28:08
2021-07-05 08:28:08
What is The Male Version of Mistress?