What to Expect In Sex Therapy as an Individual
What to Expect In Sex Therapy as an Individual
We often wrongly assume that sex therapy is reserved for couples who wish to improve their sexual life; however, getting sex therapy as an individual has incredible benefits and will help to achieve a certain goal in their sexual lives. 
Regardless of what their goal might be, a person that wishes to resolve or improve a certain aspect of their romantic or sexual life will seek help in a form of sex therapy as an individual.
The first step will be to reach out to a sex therapist of their choice. Depending on the preferences, a person's choice can be made based on the financial budget, insurance coverage, therapist's location, recommendations, or personal connection. Whatever your reason for contacting a sex therapis. You have decided to start a journey of healing, exploring, and growing as an individual which leads to a stronger awareness of your personal needs and emotions. And also deeper relationships with other people in your life.
Below, you will find all the steps of sex therapy that you will have to go through to achieve the objective you have set for yourself. Without a doubt, it is a process that requires time, honesty, and patience, yet the final results will have immense value to you.
#1 Filling Out The Intake
Once you have found the therapist you would like to work with, you will need to fill out an intake, which is also considered the first session of your sex therapy. Sometimes, filling out your intake might take more than one session. However, because the insurance coverage covers only one session for the intake, most individuals will decide to do it in one session.
During the first session, you will be able to decide whether the therapeutic bond is beneficial for you or not. Pay attention to how you feel when talking to your therapist and how they listen. And respond to your questions or concerns. This will give you a pretty good idea of what you can expect if you continue working with this therapist. That said, if you feel a bit uncomfortable, that's completely fine as you are sharing intimate details about yourself with someone you're seeing for the very first time. 
In the intake, the therapist is seeking to get your sex history, origin details, and information on where you've lived and anything else that might affect your knowledge or perspective on sex, intimacy, and relationships. The intake is incredibly valuable for your therapist as they can get an idea of how to help you. And start working on a strategy that will help you achieve your goal.
#2 Setting a Clear Goal
Your goal will be related to the reason why you've decided to go into sex therapy. For instance, you've looking to start dating after a long relationship or going through a divorce and need help to feel good about your sexuality. Setting a clear goal will help your therapist understand where you want to go with your therapy
Your goal should be in your intake. That way, your therapist will know in which direction to take the sessions to make sure you're both working towards the same goal. Also, your therapist will be the one to tell you what does it takes to obtain your objective. The most important is your willingness and openness to things you don't know. 
When discussing your goal with the therapist, ask them questions about how to achieve it. Seek tactics that can get you closer to what you want. After all, the reason you've decided to talk to a sex therapist is that you wanted to learn valuable techniques that will help you in your life. After each session, ask them for homework. Your therapist might decide to share an article, a book, watch a movie, do a little experiment. Or something completely else. 
#3 Listening & Reflective Support
Besides providing you with information and useful tools, sex therapists are also great listeners and support systems. Once in therapy, you will be able to say whatever you're thinking or feeling. This space is incredibly valuable for those individuals seeking reflective support. The more information you share with your therapist, the better. Don't feel discouraged or ashamed to share your beliefs, fears, desires, or skills because most of us have limited knowledge about sexuality and sexual pleasure. 
We've learned everything we know from media, our parents or caretakers, our friends, schools. And other educational institutions, and often, that knowledge is not most accurate or beneficial for us. That's why a big part of therapy is unlearning what we know and learning again how to get your needs met and what do they when they aren't. 
#4 Learning Process
After you have shared all relevant information about your sexuality and perspective on sex. Your therapist will start providing you with information. Even if you haven't asked for it, a therapist will start the learning process during sessions and outside of them. They will use various sources to teach you tools and ways that will get you closer to your goal. For instance, a client that feels uncomfortable when naked might be recommended to read a book on accepting and loving their body. 
Once the therapist has a clear idea of your objective and obstacles preventing you to achieve it. They will start with specific suggestions. That means that two clients with the same goal might be suggested different homework due to their different-sex history or childhood background. A person that is going through a divorce will also receive a different type of sex therapy than someone who is looking to start dating after years of being out of a relationship.
#5 Intensive Type of Therapy
Most of the time, the learning process mentioned above will be enough to get you to achieve the goal from the beginning of your sex therapy. However, in cases where the goals still haven't been met, a therapist might suggest an intensive type of therapy. These therapy types might be eye movement desensitization and reprocessing (EMDR). Trauma-focused cognitive behavioral therapy (TF-CBT), or dialectical behavioral therapy (DBT).
Each of these intensive therapy types will get you to the core of what is preventing you from achieving your goal. By applying this type of therapy, your therapist will guide you to dive deeper into the areas affecting how you feel and think about your sexuality and sexual pleasure. Once you've gotten to the core of the issue, it will be a lot easier to understand what it takes for you to reach the set objective. And enjoy your sexuality without any obstacles around you.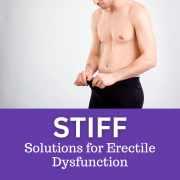 About Life Coaching and Therapy
Life Coaching and Therapy (LCAT) is a therapy and coaching practice that transforms our clients lives through our flexible. Multi-technique approach and pleasure-skills training provided by systematically-trained and licensed therapists!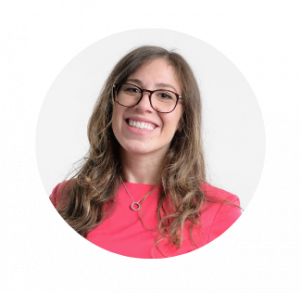 Get to know our founder and owner, Amanda Pasciucco, (a.k.a. The Sex Healer) a Licensed Marriage and Family Therapist (LMFT). And an AASECT Certified Sex Therapist (CST) that has developed innovative therapy programs and therapy videos that get results.
Our team of compassionate, licensed therapists and certified sex therapists help all clients who visit us for a variety of personal, relationship, intimacy and sex problems.
LCAT provides on-site appointments, as well as video chat and text therapy programs.
Learn more about how LCAT can help improve your life at What We Do. 
https://lifecoachingandtherapy.com/wp-content/uploads/2022/03/Sex-Therapy-as-an-Individual-scaled.jpg
1707
2560
Amanda Pasciucco
https://lifecoachingandtherapy.com/wp-content/uploads/2020/12/logo-purple-horizontal.gif
Amanda Pasciucco
2022-03-25 07:19:15
2023-08-06 17:00:18
What to Expect In Sex Therapy as an Individual