How To Flirt With A Girl: 101 Guide
How To Flirt With A Girl: 101 Guide
Learning how to flirt with a girl is not something you are born with, yet it is not that difficult to learn. Some people are more comfortable with flirting, while others need to make an effort in showing another person they like them. Regardless of your category, there is always something to learn and make your flirting game better.
With flirting, we're always so focused on the result that we forget to enjoy the flirting process itself. Just ask yourself to remember your past flirting experiences, and you'll see that the first memories popping up are about whether the person liked you or not. As much as we all flirt to show our interest in the other person and hopefully, get them interested to talk to us, we need to start thinking of flirting as an art. 
Undoubtedly, the oil painting you're looking at in front of you is mesmerizing. Now imagine how much the artist enjoyed painting and creating this art piece, while not being aware of how it will turn out in the end. Luckily, learning how to flirt with a girl is much easier than learning how to paint art. 
To help you become confident in your flirting game, we've decided to share all our tips and tricks to help you get the girl you've been secretly thinking about recently.
Be Yourself
Before you start rolling your eyes because of how obvious this advice is, take a moment to think about it. Do you remember that time when you put on a shirt your parents bought you for formal occasions to impress a girl? Do you remember when you applied to play on the basketball team, thinking it makes you look cooler in front of the girls? 
We've all done it, yet being yourself is your best chance for success. There are probably dozens of your peers joining sports teams, so it will not make you stand out from the rest. Instead, think about the things you are passionate about and demonstrate them. Maybe you know a foreign language or two, you're good at your favorite video game, or you enjoy reading comic books. These are all the things that can make you unique and interesting to a certain girl. And trust us, there is nothing that girls appreciate more than confidence in the person that is trying to flirt with them.
Ask Them Questions
Most young people will be focused on impressing their friends that they'll forget to show interest in another person. Asking a girl questions about her life and things she finds important will show her you pay attention. For instance, you can ask her how she managed to ace that maths test that easily. This is not too personal, yet it still shows that you've remembered her grade for a certain reason. 
Also, you can ask general questions about what music they listen to, movies they watch, friends you have in common, etc. You can even share details about your life and ask them for an opinion. Let's say you need to go to your friend's birthday party and don't have an idea what to buy them as a gift. Asking the girl you like for help will show her you want to hear her opinion and it might even lead to you two looking for the perfect gift in the nearest shopping mall.
Show Your Interest
 If you're not sure if the girl you like likes you back, it is time to show your interest in her. You don't have to say it directly to her, yet you can show her with a few gestures that you like her. For example, you can say that you liked the T-shirt she wore yesterday or say that she made a clever comment in the morning class when talking with the professor. 
You can compliment her hair, her smile, her intelligence, or how she makes you feel. All of these things will help her realize you like her and hopefully, she will start seeing you as more than just a friend. If you feel confident she likes you back or you want to be direct, you can do that as well. Share how she makes you feel and leave her enough time to come back to you with her answer. 
Invite Her To Do Something Together
If you're always around other people and you wish to be alone with her, invite her to see a movie she wants to see, to a sports game in your city, a concert by a band or musician you both love, etc. Spending some time alone will help you reveal your flirting game, and also allow her to focus more on just you. 
If you're clueless about the activity, think about something you both enjoy. It can be anything, from watching people walk by you to going for a jog together in the park. You can also ask her what she would like to do by suggesting a day and asking her to come up with the activity. If she spends time thinking about what to do with you, it means that she likes to be around you. 
Give Her a Unique Gift
Forget buying her something at a shopping mall and do something for her instead. Make a list of your favorite songs and share it with her. Give her your T-shirt that she likes and write a short, cute note on the inside. Help her with the subject she is struggling with by preparing notes that might help her learn quicker and more efficiently. If you give her something personal, she will understand you like her. 
Buying something might confuse her and make her feel obligated to treat you nice because you bought her something. Giving something that is yours or creating it on your own is a warm, friendly gesture that shows you've been thinking about her and wanted to let her know that.
Conclusion
Always be yourself. The right girl will appreciate it and you will feel better if someone falls in love with you because of you and not what you pretended to be. Just like she seems perfect the way she is, allow her to see you as you are.
Check Out All Our Additional Therapy Video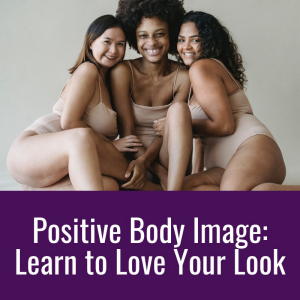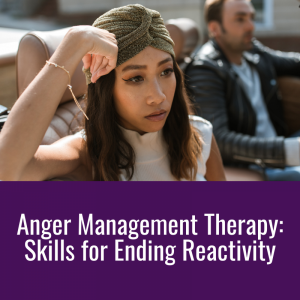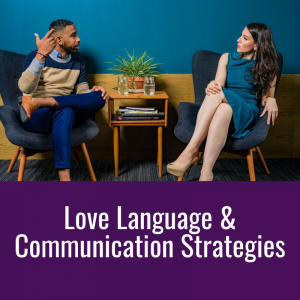 About Life Coaching and Therapy
Life Coaching and Therapy (LCAT) is a therapy and coaching practice that transforms our clients lives through our flexible. Multi-technique approach and pleasure-skills training provided by systematically-trained and licensed therapists!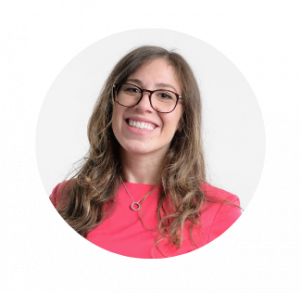 Get to know our founder and owner, Amanda Pasciucco, (a.k.a. The Sex Healer) a Licensed Marriage and Family Therapist (LMFT). And an AASECT Certified Sex Therapist (CST) that has developed innovative therapy programs and therapy videos that get results.
Our team of compassionate, licensed therapists and certified sex therapists help all clients who visit us for a variety of personal, relationship, intimacy and sex problems.
LCAT provides on-site appointments, as well as video chat and text therapy programs.
Learn more about how LCAT can help improve your life at What We Do. 
https://lifecoachingandtherapy.com/wp-content/uploads/2022/04/pexels-jodie-louise-805313-scaled.jpg
1709
2560
Amanda Pasciucco
https://lifecoachingandtherapy.com/wp-content/uploads/2020/12/logo-purple-horizontal.gif
Amanda Pasciucco
2022-04-29 07:59:32
2022-04-29 07:59:32
How To Flirt With A Girl: 101 Guide