Shibari Rope – Tied Up Sex for Beginners
Shibari Rope – Tied Up Sex for Beginners
If you're searching for shibari rope and learning about tied up sex for beginners on Google, you're not alone. 
While some couples are dedicated to discovering the best sex toys for couples—or even the most incredible sex toys period—others choose shibari rope bondage as a method to spice things up in the bedroom. 
Shibari rope bondage has been a common theme in erotic literature and art for centuries. Yet why is servitude so appealing? Well, there are many causes. While being blindfolded heightens the senses in the rest of the body, playing around with constraints can provide a thrilling adrenaline rush. Consider all the times you've slept off during a massage; it must have felt wonderful.
You and your partner have certainly tried a few sex tricks and ideas. How can you bring something that brings to mind twisted rope, leather fetish gear, and gimp masks into your sex lives? Continue reading for our beginner's guide to bondage and let's explore together the world of tied-up sex.
Ask and give consent. 
Although consent is as crucial in vanilla sex, we frequently grow accustomed to it to the point where we either forget to ask for it or excitedly provide it. However, in BDSM, you deviate from the set pattern. You and your partner must communicate frequently and clearly to ensure that everything you're doing is safe and enjoyable since experimenting with bondage or another non-vanilla play is different from the kind of sex we're used to seeing in the movies or on TV.
How is it possible to be completely willing while also being someone's sex slave? How can you be both down for it and desire to get spanked, beaten, or punished? How does the person with whom you are having kinky sex know where the boundaries are? How do you express a yes or a no?
Have an escape plan. 
Although you and your partner have talked about all you wish to try in the bondage sex and things you want to avoid, there is still a need for an escape plan. You have to have a safe word or safe signal that will show your partner that you either want to fully stop or slow down. 
Some people use the color terms for communication in tied-up sex. 
For instance, yellow for slowing things down and red for stopping completely. 
If you're tied up and you cannot speak, you can have something in your hand and drop it when you want to stop. You can also agree on certain movements to demonstrate you are not enjoying the bondage games as much as you'd like to. 
Be Clear on Each Other's Mindset
Both of you will need to feel good about the role. If you're the submissive one and your partner the dominant one, you should both be responsible in your roles. The dominant partner must be especially responsible, as they are controlling the situation. The submissive partner should trust them and know they are reliable in such scenarios. 
A partner who is tying up the other partner should be certain of their actions yet not controlling. This will allow the submissive partner to relax and enjoy the sex even more. And, the best way to ensure you're both ready for your roles is to talk about it before it happens. 
Keep Learning
There is so much you can learn about tied-up sex, bondage, BDSM, and fetishes if you're into it. Don't think that one hard-core sex is enough to satisfy both of your needs if vanilla sex is no longer doing it for you. There are so many variations you can try out, from role-playing to different tools and toys that might help you improve your sexual life. 
You can find different sources online that can teach you how to make your BDSM side alive and satisfied. With plenty of online courses, books, blogs, and forums, you will have no issues finding interesting ideas that you'll be eager to try out with your partner in the bedroom. 
Pre-Sex Tips
You shouldn't start your first bondage experience with a close acquaintance, according to experts. So, even if you met them through one of the top dating websites on the internet, brand-new Tinder dates and anyone you just met online are out.
Because they don't know how to bring up bondage with their partner, many people are discouraged from trying it out. Obtain some erotic literature or even a movie to enjoy in the privacy of your own house. Before even considering items like tools and clothing, it is the first step. Instill the idea that you might want to give it a try in your partner's head.
Couples that can be completely honest tend to stay together and have the most fulfilling relationships. One of them might respond, "I would love to explore role-play," if they feel comfortable enough to ask, "Let's explore what you enjoy." This creates an entire world of new possibilities waiting for you two to explore them. 
The best way to make something less intimidating is to offer to do it first. For example, you could say, "I'm going to wear a blindfold tonight, I've got this great idea – I want to try you massaging me while I'm wearing the blindfold," and then after you've done it, tell them how awesome it was. 
In Final Words
Be safe; respect one another, be serious about one another, yet have fun! 
You are not doing shibari rope correctly if you are not enjoying your time in the bedroom. 
Things might seem a bit weird at the beginning as you're doing it for the first time, yet have patience and be open-minded. 
You decided to try shibari rope out, so why not give it some time? 
Try it a few times, and explore different positions and scenarios. Talk about it with your partner before and after you have a sensual scene, to be on the same page when learning what you like and don't like. 
If you treat shibari rope as an experience in which you can learn so much about yourself and your partner(s), you will easily find what works best for you and have fun along the way. 
Are you ready to learn more and unlock a more satisfying experience?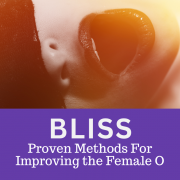 About Life Coaching and Therapy
Life Coaching and Therapy (LCAT) is a therapy and coaching practice that transforms our clients lives through our flexible. Multi-technique approach and pleasure-skills training provided by systematically-trained and licensed therapists!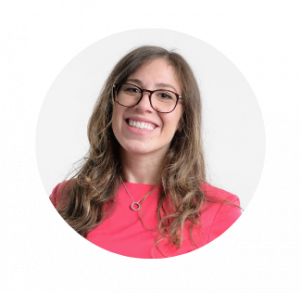 Get to know our founder and owner, Amanda Pasciucco, (a.k.a. The Sex Healer) PhD, Licensed Marriage and Family Therapist (LMFT), and an AASECT Certified Sex Therapist (CST) that has developed innovative therapy programs and therapy videos that get results.
Our team of compassionate, licensed therapists and certified sex therapists help all clients who visit us for a variety of personal, relationship, intimacy and sex problems.
LCAT provides on-site appointments, as well as video chat and text therapy programs.
Learn more about how LCAT can help improve your life at What We Do. 
https://lifecoachingandtherapy.com/wp-content/uploads/2022/10/pexels-alexander-krivitskiy-11117013-scaled.jpg
1306
2560
Amanda Pasciucco
https://lifecoachingandtherapy.com/wp-content/uploads/2020/12/logo-purple-horizontal.gif
Amanda Pasciucco
2022-10-31 14:32:33
2023-08-30 12:56:27
Shibari Rope – Tied Up Sex for Beginners