Divorce Therapist: Reasons to Begin Divorce Counseling
Divorce Therapist: Reasons to Begin Divorce Counseling
Your relationship didn't work out, and now you're having trouble getting your life back on track and considering going to a divorce therapist. Perhaps it was you who desired a divorce. Perhaps you were the one who wanted your marriage to last forever, much less end in divorce like it has, yet were forced into it. Getting divorced is a significant transitional step in life, regardless of how you currently feel about it. 
It will profoundly affect how you feel about yourself as a person moving forward and what you decide to do with your future. Divorce therapy can assist you in navigating this major life event because there are so many factors to consider when deciding to part ways with your husband.
Divorce Therapist
A divorce therapist or divorce counselor is someone who specializes in relationships and getting over broken marriages is known as a divorce therapist. Getting counseling from a divorce therapist may be very helpful in sorting through the effects of your divorce by helping you analyze yourself, your perspective on relationships, your newfound independence, and how to make sure you stay on course for a healthy future. 
They will probably sit down with you and discuss the divorce specifically, yet they also have the option of discussing a wide range of other topics, such as your sentiments and emotions or your plans for when the divorce is entirely finalized.
After all, now that you are divorced and starting over, you have a whole new opportunity for your future, and this may be a terrific moment to make the most of your newly discovered freedom and identity outside of your previous marriage to another person.
Divorce therapists are mostly focused on helping you learn how to improve your life and get past a damaging relationship scenario. These types of therapists are an excellent and secure choice for you to turn to in your time of need if you need some outside perspective, clarity, expert assistance, and perhaps even a little inspiration to give you the assurance that you can get back on your feet and go on.
Reasons to See a Divorce Therapist
You might be content with your partner's divorce, contrary to what you may have anticipated. Yet, there are certain fundamental problems that you need to resolve. Even the best relationships can have issues that, in retrospect, make you wonder which decisions you made in the past affected which aspects of your shared lives. You once had a deep love for your partner. A terrible blow to your life, outlook on the world, other relationships, and mental health can result from losing someone you love in any situation.
Even though there were issues, you may have continued to love your spouse despite them. However, some issues in your relationship simply couldn't be resolved, so it was best to end things amicably before they worsened. You may have concerns about issues that you simply cannot comprehend, such as what went wrong or why it was impossible to fix. 
The deep feelings of abandonment, hurt, and betrayal that you are stuck coping with since they left you after initially promising to devote the rest of their lives to you "'til death do you part" may be because you were the spouse who didn't even want the divorce at all.
Someone who truly never wanted to live without their chosen spouse right next to them for the rest of their days can have more than enough issues as a result of this amount of pain. You may work through all of these thoughts and feelings with the help of a trusted divorce therapist so that you can close that chapter of your life. 
The first few weeks, months, or even years may feel so strange and foreign that you are unsure what to do with yourself or the best course of action. It can be a perplexing and depressing period, yet the advice of a specialist with knowledge in this sector can greatly assist you in getting past those initial concerns and anxieties and seeing the positive aspects of the circumstance.
How to Find the Right Therapist
It might be a little challenging to continue seeing the same therapist if you and your spouse have previously done couples therapy or counseling, yet remind yourself that your therapist has no particular interest in either of you over the other. Putting those concerns aside, continuing therapy might be your best move as they already know you, your ex-spouse, and your former relationship. 
Compared to starting treatment from scratch with a new individual who must learn all of your specifics and events from scratch, this gives them significantly greater insight into how to assist you to manage the aftermath of your divorce.
Once you and your partner leave the same counseling session, therapists are not permitted to discuss what the other says with you or your spouse. That implies that even after the relationship has ended, you can still feel confident and at ease discussing your current issues with your former therapist.
The benefit of post-divorce counseling is that it can help you navigate your divorce's consequences. More precisely, divorce counselors employ a range of strategies to boost your sense of self-worth and confidence as well as help you accept reality so you may recover your life.
They assist you in finding healthy and constructive ways to deal with any unresolved feelings you may still have for your ex. Therefore, talking with a divorce counselor can help you get these emotions out so they don't stay bottled up inside.
When to Seek Divorce Therapy
The majority of people, despite the sorrow and uncertainty, can successfully handle a divorce on their own. Divorce may be paralyzing for some people, and getting over the pain and loss can feel impossible. Divorce can have an impact on all facets of your life, from your mental well-being to your physical health, just like any significant life upheaval.
When the grief of the divorce becomes too overwhelming for you to bear alone, seeking divorce therapy is a crucial step in self-care. That is particularly valid if you have kids. Keep in mind that if you want to give your kids your all during this difficult period, you must be strong and healthy emotionally. Therefore, look after yourself so that you will be better able to look after them.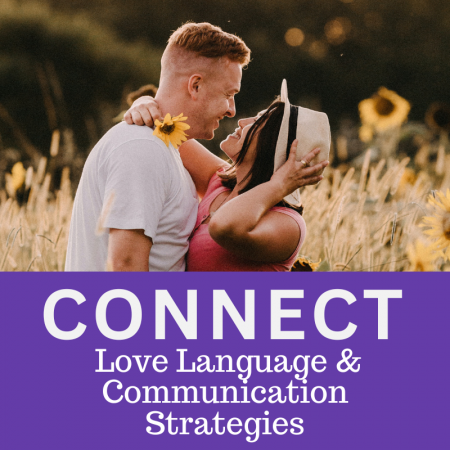 About Life Coaching and Therapy
Life Coaching and Therapy (LCAT) is a therapy and coaching practice that transforms our clients lives through our flexible. Multi-technique approach and pleasure-skills training provided by systematically-trained and licensed therapists!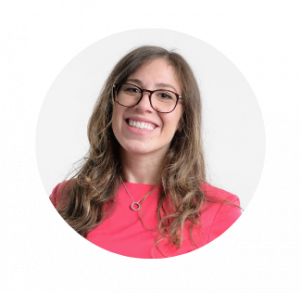 Get to know our founder and owner, Amanda Pasciucco, (a.k.a. The Sex Healer) a Licensed Marriage and Family Therapist (LMFT). And an AASECT Certified Sex Therapist (CST) that has developed innovative therapy programs and therapy videos that get results.
Our team of compassionate, licensed therapists and certified sex therapists help all clients who visit us for a variety of personal, relationship, intimacy and sex problems.
LCAT provides on-site appointments, as well as video chat and text therapy programs.
Learn more about how LCAT can help improve your life at What We Do. 
https://lifecoachingandtherapy.com/wp-content/uploads/2022/12/pexels-cottonbro-studio-4098224-scaled.jpg
1707
2560
Amanda Pasciucco
https://lifecoachingandtherapy.com/wp-content/uploads/2020/12/logo-purple-horizontal.gif
Amanda Pasciucco
2022-12-26 09:01:42
2023-08-25 09:40:18
Divorce Therapist: Reasons to Begin Divorce Counseling