Trauma Therapist Near Me
If your latest Google search shows 'trauma therapist near me,' this article is for you. It will explain trauma therapy, how it can help you, and everything else you need to feel better.
Everyone has heard "trauma" in reference to horrific events. This includes surviving a car accident or losing a family member unexpectedly. Every person has unique experiences and perspectives. Several factors may trigger trauma reactions; therefore, it is best if the individual reaches out to a trauma therapist they trust and begins the healing process. 
What is Trauma?
Trauma is a psychological reaction to a catastrophic event, like a rape or a natural disaster. After a traumatic event, shock and denial are typical reactions. Over time, responses can cause erratic emotions, strained memories, strained relationships, and even physical discomfort such as headaches and nausea.
Even though these emotions are common, some people find it difficult to continue with their lives. They can learn healthy coping mechanisms for their emotions by working with a trauma therapist near me.
Most adults can recall at least a few excruciatingly unpleasant experiences. Funnily enough, those awkward situations still make you cringe decades later. Harder topics include heartache, loss, and regret. When we think of these memories, we feel strong emotions that make us queasy.
Trauma intensifies this phenomenon. Due to their emotional impact, even slight reminders of traumatic memories can be debilitating. For example, just a familiar scent or a vehicle siren can cause uncontrollable emotions.
How Trauma Therapy Works
Simply put, trauma therapy is a type of talk therapy used to address trauma's emotional and mental health effects. To use clinical terminology, a traumatic incident is one in which a person's life was in danger or they saw another person's life in danger. Vulnerable people may potentially experience trauma-related issues after witnessing another person's death. How and why different people respond to trauma in various ways is uncertain. Genetics, temperament, and repeated exposure to stressful situations are all possible risk factors.
Some can recover from trauma without long-term effects. Some people may be more susceptible to psychological harm. Following the threat, trauma occurs when a person struggles to cope. Sometimes, traumatic scars affect individuals more than others who were exposed to the same event. 
Trauma therapy refers to various therapies explicitly designed to address the aftereffects of trauma. It is also known as trauma-informed care, and it is more of an umbrella term that encourages mental health doctors and other health care providers to consider a patient's past experiences while offering therapy. 
Guidelines for providing the best treatment possible to patients with a history of trauma are provided through trauma-informed methods, which also involve training professionals in the best ways to treat trauma and collaborating with other organizations. 
Types of Trauma Therapy
We have not yet covered all types of treatment frequently used to treat trauma sufferers. 
Trauma-Focused Cognitive behavioral therapy (TF-CBT) 
TF-CBT is essentially cognitive behavioral therapy developed specifically for victims of trauma. This type of brief conversation therapy aids patients in confronting and controlling their thoughts connected to the trauma.
Psychodynamic Treatment 
You will talk about your symptoms and your trauma in psychodynamic therapy. A solid client-therapist relationship is essential for this type of treatment. Its foundation lies in exposing internal problems that the client is suffering from. It also gives a lot of attention to how connections impact people, particularly how they influence their attitudes, feelings, and actions. 
Eye Movement Desensitization and Reprocessing (EMDR)
The fundamental objective of EMDR is to eliminate obstacles to the client's progress. External stimuli (such as hand tapping or eye movement) achieve this. The stimulation the therapist gives as you discuss your experience focuses your attention outward.
The information mentioned above may be helpful to you during your treatment process, or you may require more counseling. Additionally, remember that often, healing from trauma necessitates using many types of treatment.
Benefits of Trauma Therapy
Traumatic events can have an impact on relationships and life. Its consequences can also make life challenging at work, in social situations, and even in school. Thus, trauma therapy can enhance the quality of life. Before receiving trauma treatment, a client might not even be aware of how much their trauma has changed how they live.
Though it may be difficult to talk about terrible events with a doctor, trauma treatment can reduce symptoms over time. Additional advantages of trauma therapy include:
Post-traumatic stress disorder (PTSD) causes and symptoms can be eliminated or reduced

Enhancing intimate connections and interactions with others

Developing coping mechanisms to deal with erroneous or unfavorable thoughts and emotions

Lowering rage, frustration, and irritation while raising calmness

Putting the unpleasant event in a new light and trying to make sense of it
Finding the Right Trauma Therapist
It's crucial to locate a trauma therapist with credentials to support this assertion. Examining the therapist directories on the websites of organizations for professionals who specialize in trauma is one place to start. These organizations include the International Society for the Study of Trauma and Dissociation, the American Psychological Association Division of Trauma Psychology, and the International Society for Traumatic Stress Studies.
Finding a qualified trauma therapist can be challenging since there is frequently a higher need than available professionals. We advise visiting a conventional therapist in the interim if you have problems locating a trauma therapist. However, don't entirely postpone your search for a trauma therapist. 
Recovery from a traumatic experience is feasible with the aid of a qualified specialist. Though overcoming traumatic memories is complex, it is possible. With the right therapist, you will be able to recover from your trauma and live a meaningful life!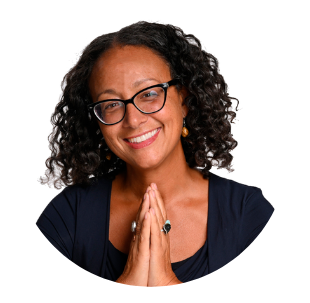 About Life Coaching and Therapy
Life Coaching and Therapy (LCAT) is a therapy and coaching practice that transforms our clients lives through our flexible. Multi-technique approach and pleasure-skills training provided by systematically-trained and licensed therapists!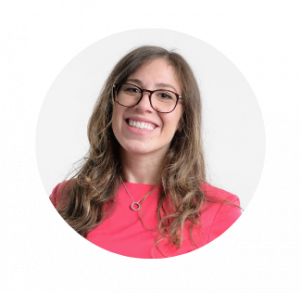 Get to know our founder and owner, Amanda Pasciucco, (a.k.a. The Sex Healer) PhD, Licensed Marriage and Family Therapist (LMFT), and an AASECT Certified Sex Therapist (CST) that has developed innovative therapy programs and therapy videos that get results.
Our team of compassionate, licensed therapists and certified sex therapists help all clients who visit us for a variety of personal, relationship, intimacy and sex problems.
LCAT provides on-site appointments, as well as video chat and text therapy programs.
Learn more about how LCAT can help improve your life at What We Do. 
https://lifecoachingandtherapy.com/wp-content/uploads/2023/11/trauma-therapist-near-me-scaled.jpg
1707
2560
Amanda Pasciucco
https://lifecoachingandtherapy.com/wp-content/uploads/2020/12/logo-purple-horizontal.gif
Amanda Pasciucco
2023-11-10 06:58:36
2023-11-09 03:18:38
Trauma Therapist Near Me