Sex And Marriage Therapist In Training: How to Help Others Shine
Sex And Marriage Therapist In Training: How to Help Others Shine
A sex and marriage therapist in training can help you with gender and LGBTQIA+ problems. If you have questions about your sexuality or gender identity, they can help.
Lesbian, gay, bisexual, transgender, queer, questioning, asexual, and other orientations and gender identities may also experience stress and anxiety from minority status. Although your sexuality, romanticity, or gender identity may not cause distress, you may still feel stressed, anxious, or unheard. To better manage these issues and express your orientation or gender identity, seek therapy.
Issues LGBTQIA+ People Face
Despite growing mainstream acceptance of various sexual and romantic orientations and gender identities, LGBTQIA+ people still face persecution, discrimination, and marginalization. Managing prejudice and oppression, coming out to family, and finding an "authentic" self in the face of society's expectations and demands can lead to depression, anxiety, drug use, and other mental health issues for those who are LGBTQIA+.
According to research, young people who identify as LGBTQIA+ are more likely to have suicidal thoughts and self-harm, especially if they encounter prejudice because of their sexual orientation or gender identity.
Discrimination includes social exclusion, verbal and physical abuse, and sexual assault. Consequent incidents can cause chronic stress and mental illness. Anticipating prejudice and discrimination can also lower mental health. In housing, jobs, education, and human rights, LGBTQIA+ people may face similar harassment and bias.
The LGBTQIA+ community also faces many of the same challenges as everyone else. Money, sex, in-laws, and quality time are common topics of conflict in relationships, and the same everyday stressors—mood swings, work worries, or poor self-esteem—affect everyone.
Gender Dysphoria 
Gender dysphoria occurs when your identity contradicts your birth sex. You may experience severe distress and physical discomfort as a result of this. Gender dysphoric people can change their gender identity.
There are numerous reasons why people with gender dysphoria seek therapy. However, these are common ones:
Anxiety and/or confusion over sexual orientation,

Couple in conflict over coming out,

Gender transition.
Therapy for the LGBTQIA+ Community
People who are members of the LFBTQIA+ community frequently face unique challenges, with specific sets of circumstances unique to the LGBTQIA+ community or, in many ways, far more prevalent than in the straight community. Since the legalization of homosexuality and other steps toward a more equitable and tolerant society, such as raising the legal consent age, allowing marriage, and recognizing non-binary status, culture and its views on the LGBTQ community have changed.
Many who come out fear rejection from friends and family and workplace discrimination. Even after coming out, those who are in the LGBTQIA+ community may face assault, bullying, and hate crimes. Any of these can cause stress, sadness, anxiety, identity issues, and low self-esteem.
Whether your issues are related to your sexual orientation, risky sexual behavior, difficult relationships, or any other aspect of being LGBTQIA+ and navigating modern life, counselors and therapists offer a private, judgment-free space to work through them.
If you are experiencing emotional stress due to your gender or sexual identity, therapy and counseling can greatly help. A therapist may provide methods for coping with your worries about coming out, techniques to cope with prejudice, and assistance with other issues experienced by members of the LGBTQIA+ community, such as relationships, marriage, and parenthood, in a private, safe, and non-judgmental environment. Additionally, you can discover new approaches to relating to yourself and others, as well as daily self-management skills.
Considering a LGTBQIA+ Therapist
Even though many therapists are capable of helping, LGBTQIA+ clients may feel more at ease with an LGBTQIA+ therapist or, at the very least, with a therapist who specializes in or has extensive expertise in LGBTQIA+ matters. These therapists are located in some towns. As more therapists and counselors offer phone or online services, a person's search for the right therapist may expand. Gender confirmation patients often see a therapist before surgery. If available, consult a specialist.
Another great option is to reach out to a sex and marriage therapist who can guide you through the entire process. Keep in mind that all traumas, problems, or minor issues can be solved with quality therapy. You just need to take the first step!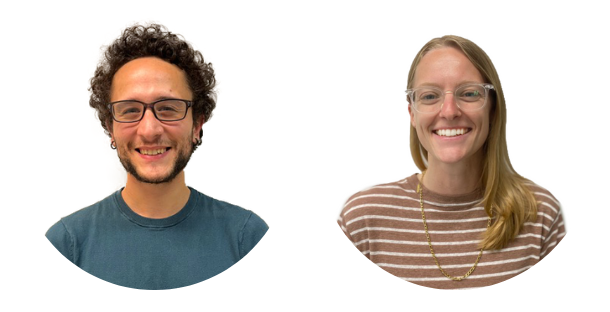 About Life Coaching and Therapy
Life Coaching and Therapy (LCAT) is a therapy and coaching practice that transforms our clients lives through our flexible. Multi-technique approach and pleasure-skills training provided by systematically-trained and licensed therapists!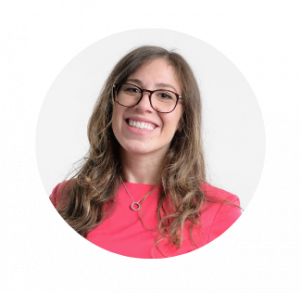 Get to know our founder and owner, Amanda Pasciucco, (a.k.a. The Sex Healer) PhD, Licensed Marriage and Family Therapist (LMFT), and an AASECT Certified Sex Therapist (CST) that has developed innovative therapy programs and therapy videos that get results.
Our team of compassionate, licensed therapists and certified sex therapists help all clients who visit us for a variety of personal, relationship, intimacy and sex problems.
LCAT provides on-site appointments, as well as video chat and text therapy programs.
Learn more about how LCAT can help improve your life at What We Do. 
https://lifecoachingandtherapy.com/wp-content/uploads/2023/11/Sex-And-Marriage-Therapist-In-Training-scaled.jpg
1707
2560
Amanda Pasciucco
https://lifecoachingandtherapy.com/wp-content/uploads/2020/12/logo-purple-horizontal.gif
Amanda Pasciucco
2023-11-13 07:43:28
2023-11-13 01:43:51
Sex And Marriage Therapist In Training: How to Help Others Shine