Body Dysmorphia Treatment: What Is It & Who Needs It
Body dysmorphia is a condition that can heavily affect your mind and your perspective, and the best way to get help is with a body dysmorphia treatment. If you have body dysmorphic disorder (BDD), you could be upset about how your body looks and how it interferes with your life. Not being able to go about your daily activities is awful. Many of us believe that we have aesthetic defects. If you suffer from body dysmorphia, how you feel and see this "flaw" could get out of control.
You might find it challenging to stop having negative thoughts about your appearance. Honestly, even a few hours a day can be spent worrying about how you look. Some people occasionally consider suicide if negative and persistent thoughts are severe enough. Without a doubt, it is a more severe issue than being self-conscious about the things you don't like about your body. 
What Is Body Dysmorphia? 
A person who suffers from body dysmorphia spends a lot of time fretting about their flaws. It can affect people of any age and is stated to be most prevalent in adolescents and young adults. Both men and women can get body dysmorphia. Keep in mind that it's not a sign of vanity or self-obsession. For people with BDD, it can be unpleasant and significantly affect their lives.
Body dysmorphic disorder is often diagnosed based on the following:
An analysis of poor self-image risk factors, thoughts, feelings, and behaviors through psychology,

Individual, societal, family, and medical background,

Symptoms and signs.
It is believed that a combination of environmental, psychological, and biological variables are the root causes of body dysmorphic disorder. The emotions of inadequacy, embarrassment, and fear of mockery may be induced or cultivated due to bullying or teasing.
Common Symptoms of Body Dysmorphia
There are certain symptoms that people who are struggling with body dysmorphia will experience in their daily lives. Keep in mind that having one of these symptoms is not a sign of body dysmorphia, and it's best to consult an expert to get adequate treatment.
These are the most common body dysmorphia symptoms: 
Worry too much about a certain area of your body (e.g., your face),

Spend hours comparing your looks with other people's, especially people you see on social media, 

Spend too much time looking at yourself in mirrors or completely avoid them,

Doing your best to conceal flaws (e.g., spending a lot of time choosing clothes that cover the areas you don't like, applying strong make-up to cover your skin tone or skin condition, etc.). 

Think about unnecessary plastic surgery and see it as something that will grant you happiness. 
Body Dysmorphia Treatment
Based on your symptoms and how much they interfere with your life, a mental health specialist will determine whether you have body dysmorphia or not.
To be identified as someone with body dysmorphia, you will need to experience the following:
An unusual preoccupation with a minor or nonexistent physical imperfection,

Self-consciousness about your physical flaw needs to be so severe that it prevents you from having a normal life,

Discard other mental health conditions as the source of the symptoms you're experiencing.
Those who are experiencing BDD could also suffer from other health conditions. The most common ones are eating disorders, depression, social anxiety, and obsessive-compulsive disorder. With treatment, you will notice your BDD symptoms may improve.
Cognitive Behavioral Therapy
You may be recommended for cognitive behavioral therapy (CBT). This is a type of talking therapy where you talk about your body dysmorphia and get the tools to start seeing your appearance in a more positive light. Together, you and your therapist will decide on the therapy's objectives and collaborate to try and achieve them.
If you're experiencing depression or anxiety as well as trauma in addition to your body dysmorphia treatment, practicing DBT skills may be beneficial. 
How to Help Yourself
Body dysmorphic people may benefit from support groups. Discuss local groups with your doctor. If there are not any, you can find many online. Meaning, attending their meetings to feel supported and have your own community that understands you. 
To enhance their mental health, some people may find it beneficial to gather with friends or family or to try something new. Exercises for relaxation and breathing can also help you reduce tension and anxiety.
You can also consider reading books about body image issues. Understanding the issue you are dealing with can also help you understand what is making you feel negative about your physique. Whichever of these options you choose, make sure you don't do it on your own. Talk to a friend or a family member who could be there for you. Sometimes, even one conversation with the person who cares can help you feel better. 
In Final Words
People can recover from body dysmorphia, yet it takes time. Despite the difficulties associated with BDD, treatment may be able to enhance a person's overall quality of life.
This does not imply that symptoms will always be completely gone. Particularly during times of stress or trauma, symptoms can recur. Because thoughts are the primary symptom, there may be numerous triggers that cause symptoms to persist over the course of a person's life.
Although it might be difficult to treat, help is available for individuals who require it. People dealing with BDD can undoubtedly recover and have fulfilling lives with the right care.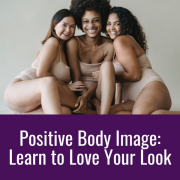 About Life Coaching and Therapy
Life Coaching and Therapy (LCAT) is a therapy and coaching practice that transforms our clients lives through our flexible. Multi-technique approach and pleasure-skills training provided by systematically-trained and licensed therapists!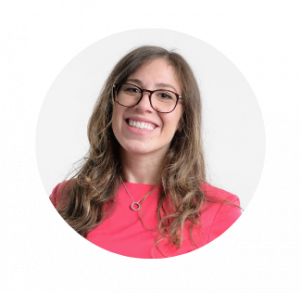 Get to know our founder and owner, Amanda Pasciucco, (a.k.a. The Sex Healer) PhD, Licensed Marriage and Family Therapist (LMFT), and an AASECT Certified Sex Therapist (CST) that has developed innovative therapy programs and therapy videos that get results.
Our team of compassionate, licensed therapists and certified sex therapists help all clients who visit us for a variety of personal, relationship, intimacy and sex problems.
LCAT provides on-site appointments, as well as video chat and text therapy programs.
Learn more about how LCAT can help improve your life at What We Do. 
https://lifecoachingandtherapy.com/wp-content/uploads/2023/06/Body-dysmorphia-scaled.jpg
1706
2560
Amanda Pasciucco
https://lifecoachingandtherapy.com/wp-content/uploads/2020/12/logo-purple-horizontal.gif
Amanda Pasciucco
2023-06-23 06:56:14
2023-06-23 07:12:38
Body Dysmorphia Treatment: What Is It & Who Needs It